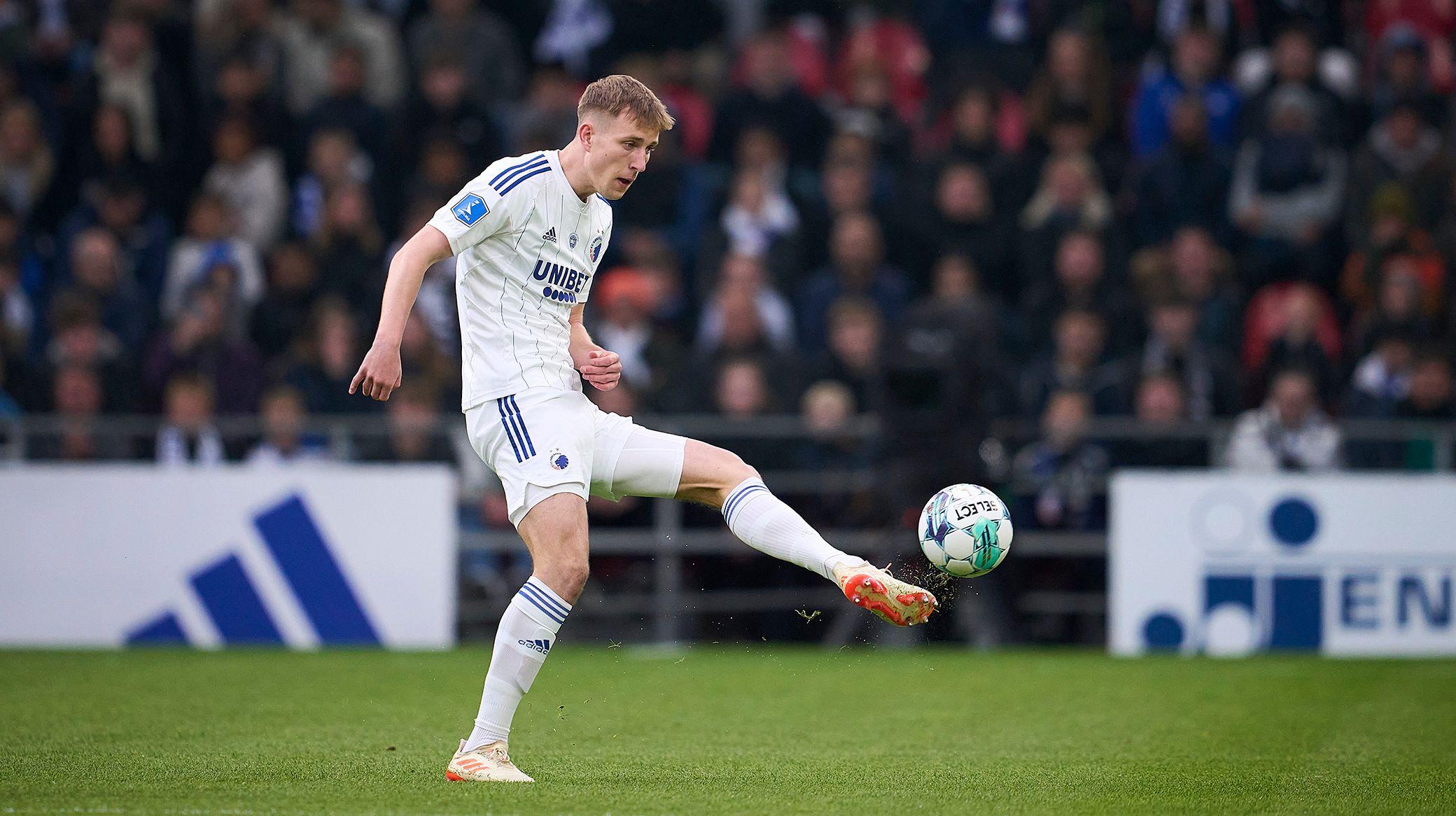 Lars Rønbøg, Getty Images
Lund: Our main aim is always the Superliga
21/05 2023 13:04
F.C. Copenhagen youngster Valdemar Lund says the players are ready to turn their focus back to the danish Superliga title race after winning the Danish Cup in midweek.
FCK lead the Superliga by one point with three games remaining, and take on AGF today.
"Our main aim has always been the Superliga,' says Lund. "It was amazing that we also won the cup, and it just makes us want one more trophy. At least we are fresh and ready to give it full throttle against AGF."
Lund has played in all of FCK's cup games this season, and the final was a big game for the defender, who turns 19 next Sunday.
"It was intense! It's one of the wildest things I've ever experienced, playing 90 minutes in a cup final, where there was such high intensity, and where you really got a physical ride," says Lund.
"That energy is still a little bit in me. I'll take it into the AGF match, because it will definitely be needed again.
"It may well be the same type of match again, because there is always an enormous intensity and positive play in our matches against AGF. So it will probably be the same, we have to deliver.
"It's also a kind of final that awaits over these last three games, and we'll hopefully hold the party we didn't have time to have on Thursday when we win the championship.
"But right now it's all about AGF, and with a full house in Parken we've almost got used to it, but it's really amazing every time. It's going to be really good, and we're looking forward to it!"
FCK vs AGF kicks off at 6pm on Sunday in front of a sell-out Parken Stadium.