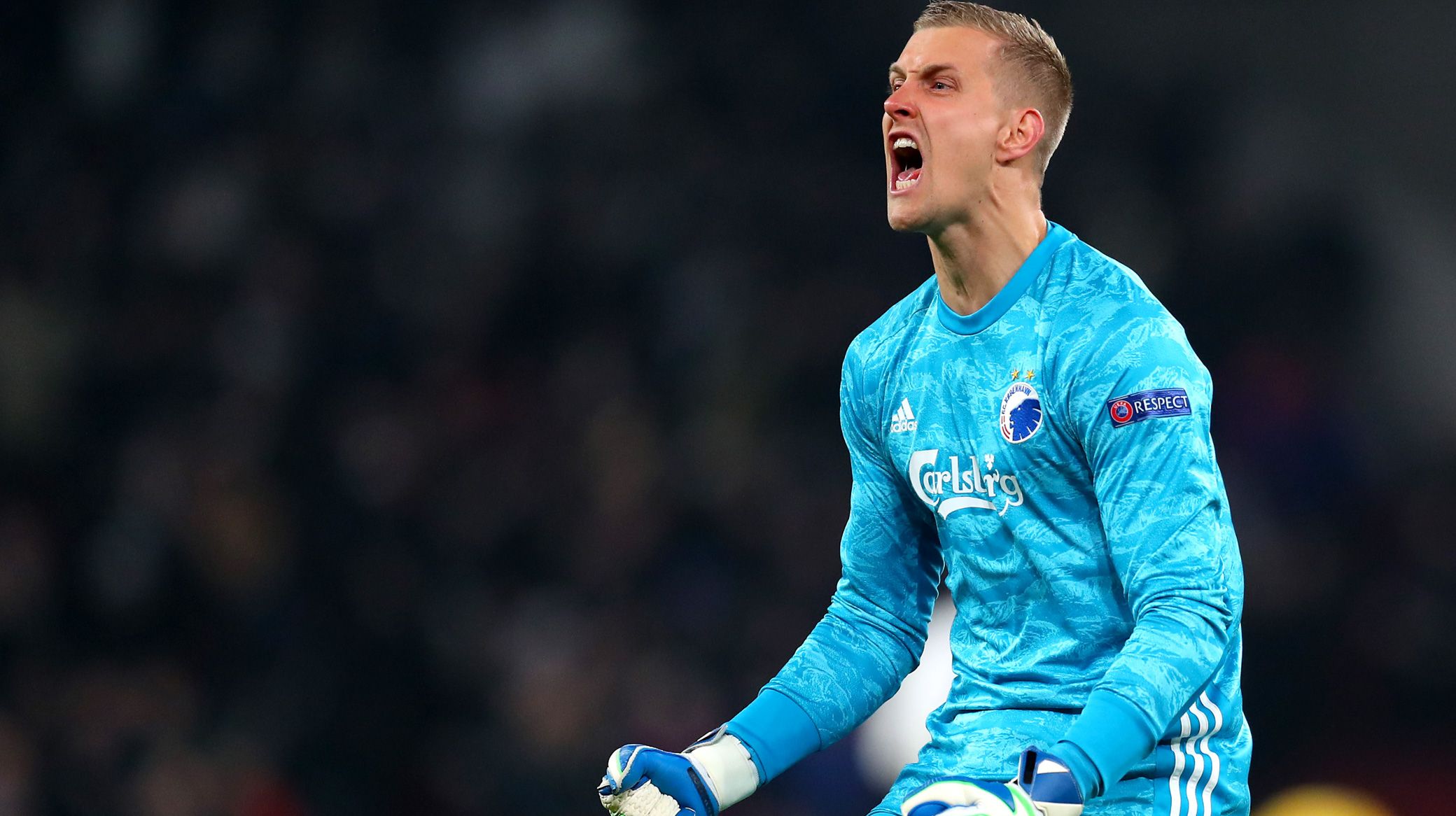 Catherine Ivill, Getty Images
Kalle: We must play again like we did vs Celtic
22/02 2020 03:34
F.C. Copenhagen goalkeeper Kalle Johnsson is determined the Lions take their second-half performance against Celtic into Sunday's 3F Superliga clash with Silkeborg.
FCK head to Silkeborg this weekend three days after drawing 1-1 with Scottish champions Celtic in the UEFA Europa League.
Dame N'Doye scored in the second half to level the tie - and Kalle is keen to see a repeat performance of that second 45 minutes.  
"We have to go out and play like we did in the second half against Celtic," Kalle told FCK.dk ahead of the Silkeborg game.
"If we can hit the same standard in our play, we will also get a good result in Silkeborg. That is the level we have to play at in the Superliga if we are to play for the title at the end of the season, which remains our biggest goal.
 
"We have taken confidence from the game against Celtic. We found our rhythm in the second half – the first and second halves were like night and day. After the break, we trusted each other with the ball and had confidence in our own game. It was strong and we have to go out and do the same on Sunday.
 
"Everyone knows what's at stake, and we need to be just as motivated and prepared for a big effort, as we need to face Celtic later. There is no difference for us whether it is Superliga or European football: FCK must always deliver."