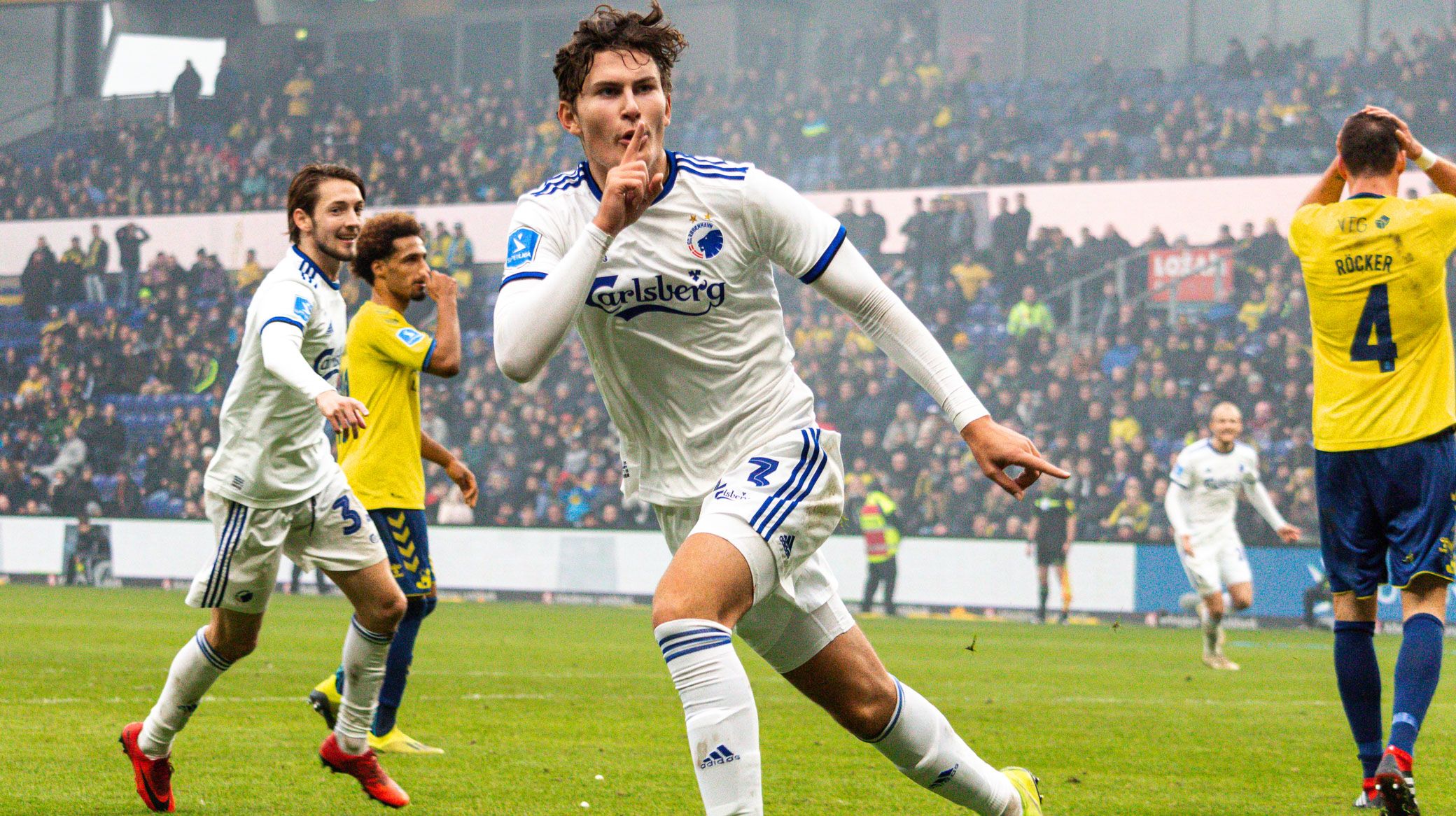 Dejan Obretkovic, Gonzales Photo
Jonas Wind: We must win derby for the fans
13/05 2021 14:59
F.C. Copenhagen forward Jonas Wind insists the players are aware how much a win in Sunday's derby against Brøndby will mean to the supporters, 11,000 of whom will be inside Parken Stadium to watch it live.
Danish football fans have been allowed back into stadiums under the Superliga Scheme and FCK are expecting to sell every ticket available for this weekend's game.
The Lions sit third in the 3F Superliga, six points behind Brøndby with three fixtures remaining, and drew 2-2 with FC Nordsjælland last time out.
"It was not quite good enough against FC Nordsjælland, but after all we created enough chances that we should have won that game," says Wind. "One point didn't help us in any way in the table, so now we have to go out and get a victory on Sunday - both for our own and not least for the sake of the fans.
"The season is by no means over yet and there are still nine points to play for. We have to do our job on the pitch first and foremost, and the goal is of course to end the season with three wins. Then we'll see how far that takes us."
Second derby win on the bounce?
Last month FCK beat Brøndby 3-1 away from home in one of the opening games of the Superliga's Championship Round. Wind started behind centre-forward Kamil Wilczek that day, with the Pole scoring twice.
"There is even more at stake now we're so close to the end of the season, and I will be delighted to help deliver us another victory," Wind adds. "But we have to focus 100 percent on ourselves and our own performance.
"We won at Brøndby in the latest showdown out there, and we're very keen to do it again - we know what's going on, it's typically said that derby matches live their own lives, regardless of the form of the teams and regardless of our positions in the table.
"There will be an extra incentive for everyone, both on and off the pitch."
Fans can make the difference
Around 10,000 supporters watched FCK's last home game – a 3-2 win over AGF – earlier in May and the club have confirmed over a thousand more extra seats will be available for Sunday's clash, lifting the possible attendance to as much as 11,800.
"It was so wonderful to have fans left in the stands against AGF and they really make a difference for us," says Wind. "It will definitely gets even wilder in the derby. The atmosphere is so much less flat and fans in the stadium means so much to us.
"We have learned that the hard way over the past year without spectators. So we are looking forward to playing for a victory for all of us."
F.C. Copenhagen vs Brøndby kicks off at 4pm on Sunday. The game will be broadcast live on TV3 + or Viaplay for those who have not been lucky enough to get a seat in Parken for the match.