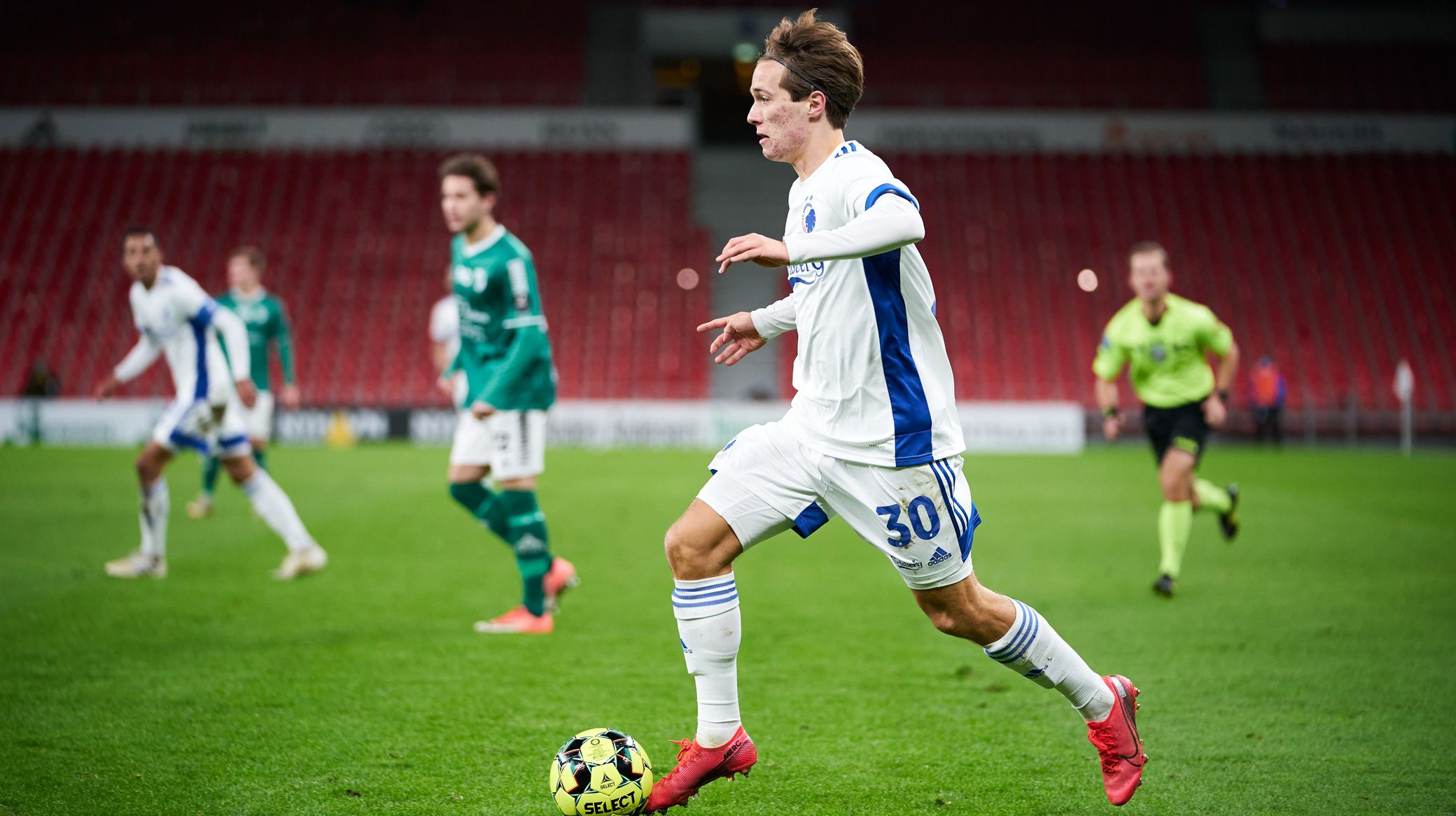 Lars Rønbøg, Getty Images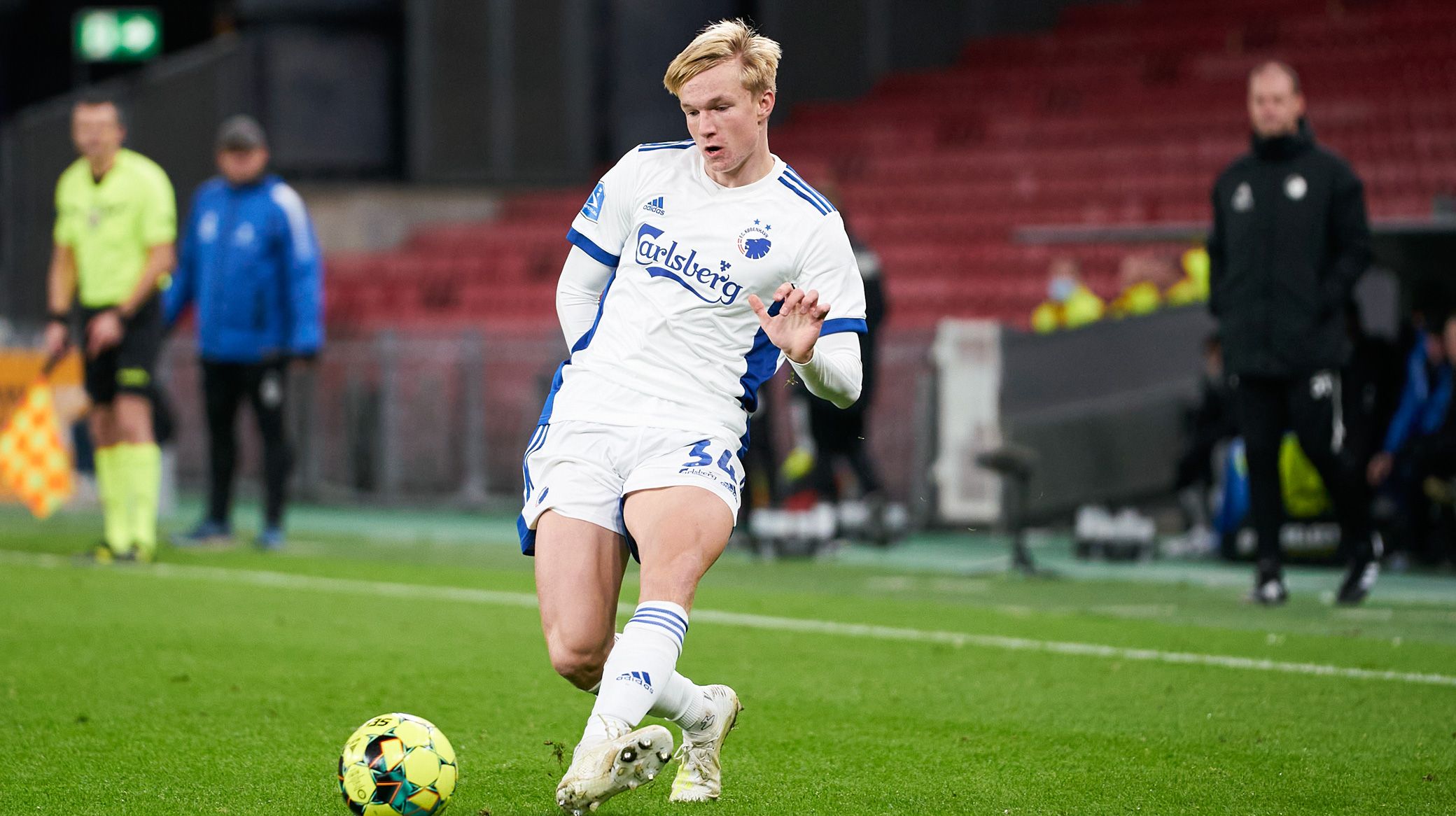 Lars Rønbøg, Getty Images
Hjælmhof and Kristiansen react to FCK debuts
05/11 2020 11:03
Two more players from the F.C. Copenhagen Talent Department earned their debuts in the 2-1 Danish Cup win over Avarta on Wednesday.
Alexander Hjælmhof and Victor Kristiansen both came onto the field as second-ha;f substitutes in Parken Stadium.
"I'm super happy, of course," Victor said. "I've been playing at KB ever since I was four years old, and I think I saw my first FCK game around 2007.
"I do not quite remember who it was against, but Marcus Allbäck scored. And he did that so often!
"I didn't get to think that much when I first got onto the field. It was all a bit hectic in the end, but it was a great that we steered the victory home."
Hjælmhof, meanwhile, was added to the squad last season for Cup matches in Hillerød and Aalborg, but didn't make it onto the field in an FCK jersey until Wednesday.
"It was great to finally get playing time," he said. "I came in right after we scored to go 2-1 up, so it was with a good feeling, but it was still an important phase.
"It was not an easy match to get into. Of course it was annoying that my shot hit the crossbar and not the target. It got a little too exciting in the end."
"But it was nice to start with a victory. And then against some of my former teammates from the Talent Department, where I played alongside Oliver Funch, Tobias Pedersen and Sebastian Fischer.
"And Tobias and Sebastian I have played with since I was little, so it was fun to make my debut while they were on the pitch."