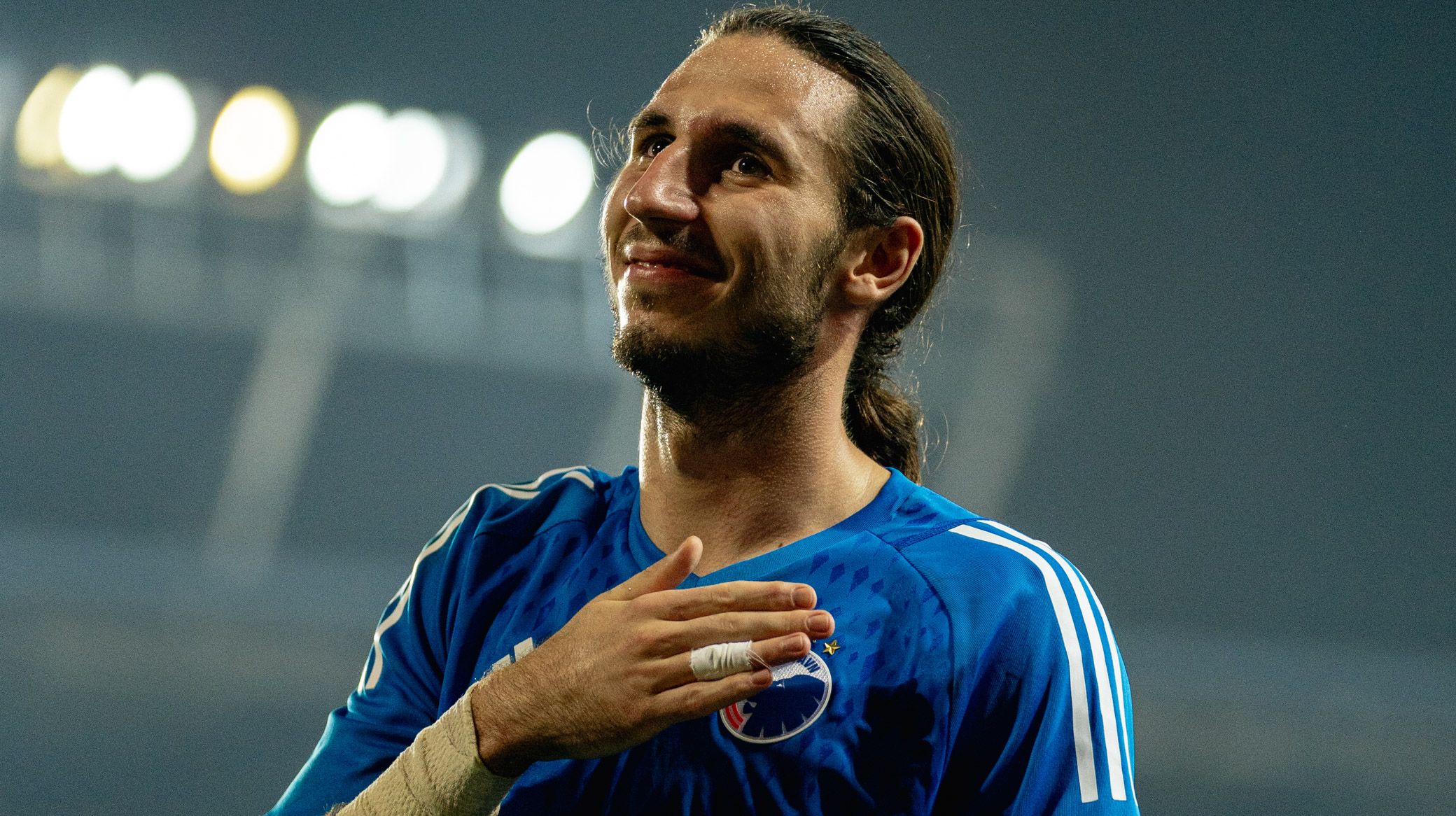 Gaston Szerman, FCK Media
Grabara to join Wolfsburg in 2024
06/09 2023 12:15
F.C. Copenhagen have agreed to sell Kamil Grabara to Wolfsburg.

The deal has been agreed to take place in the summer of 2024, but there is an option in the agreement that gives Wolfsburg the opportunity to sign Grabara for a limited period at the beginning of January 2024.
Grabara joined FCK in the summer of 2021 and has since helped the club win two Danish Superliga titles and the DBU Cup. He played in the Champions League last season, helped the Lions reach the group stage this term, and was named Superliga Goalkeeper of the Year. Now a switch to Wolfsburg awaits but not until the end of this campaign.
 
"Kamil has earned a big move to one of the biggest leagues in Europe through his performances and professionalism for FCK," says FCK sporting director Peter Christiansen.
 
"By cooperating across all three parties, we have found a good model that we're all happy with. It gives Kamil the opportunity to chase his third championship in a row as FCK's goalkeeper and play in the Champions League again. At the same time, it gives us a reasonable timescale to ensure the right composition of the goalkeeper team for next season, while the economics of the agreement are also right for us.
 
"In our eyes, Kamil is one of the very best goalkeepers in the club's history - if not the best - and his results speak for themselves. We know that he is still hungry and motivated, so we are more than happy to keep him."
For Grabara, the prospect of one more campaign with Parken as his home ground is great news.
"I don't think people always understand how much I value being in F.C. Copenhagen's goal. It's a club that suits me well, and I think many people think the same," he says.
 
"That is why it also means a lot to me to leave an impression here. So no one should be in doubt that I will give everything this season and only then will I focus on Wolfsburg. Now everything is about winning the championship, the cup and progressing from the group in the Champions League.
 
"I feel great where I am, so this solution is perfect for me."
For FCK head coach Jacob Neestrup, arranging the sale for next summer is ideal for his plans for the squad.
"Kamil is a big player for us and we have big ambitions this season both in Denmark and in Europe," says Neestrup.
 
"It gives us some peace and continuity to know that Kamil will be part of the squad. We know that he will give everything for us to succeed, because he is never satisfied with less than the optimum."