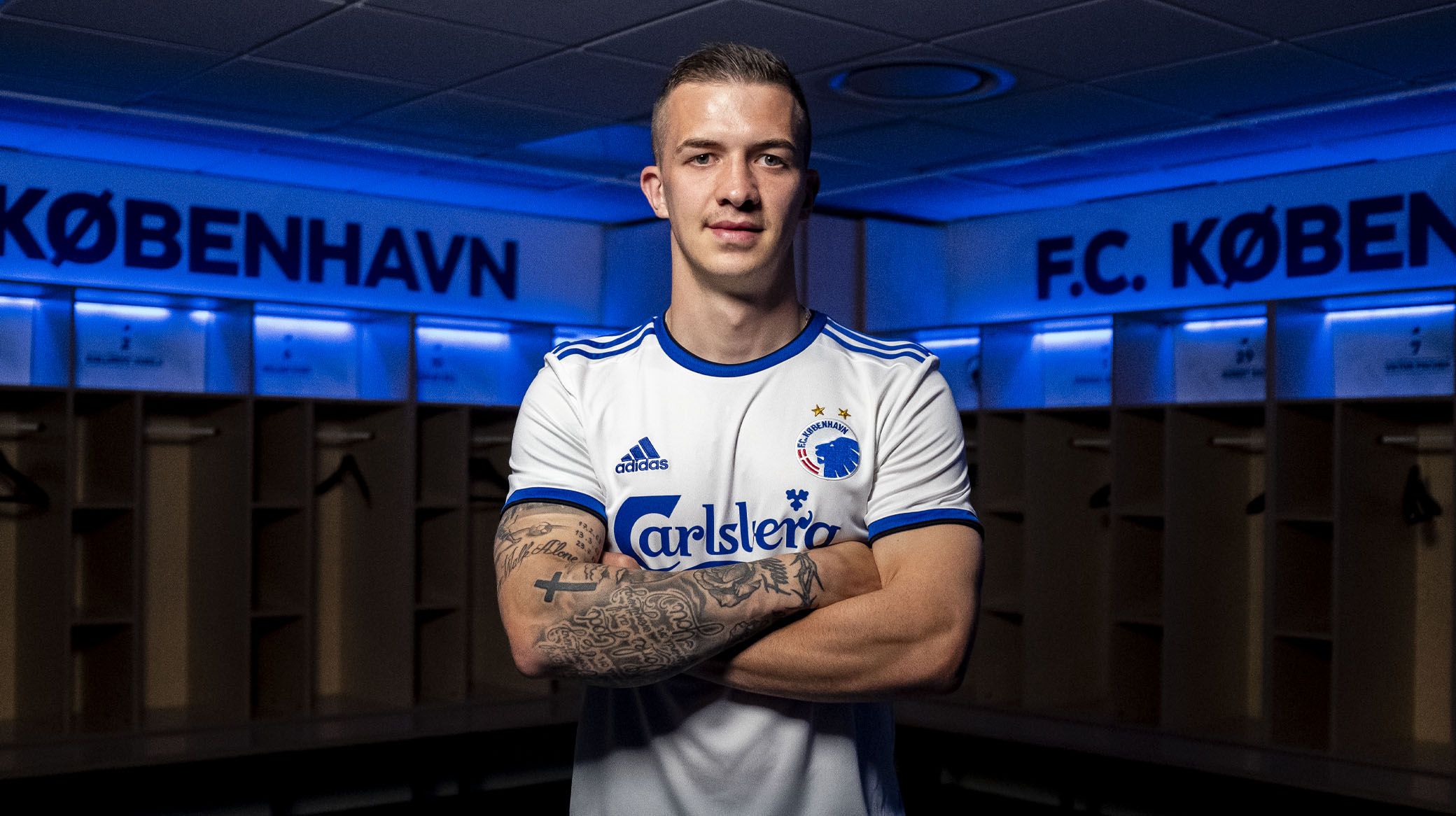 FCK.DK
FCK sign Karlo Bartolec
26/05 2019 13:00
FC Copenhagen have signed Croatian international defender Karlo Bartolec from FC Nordsjælland.
The 24-year-old full-back has signed a contract until the summer of 2023, and he will get jersey number 17, when he joins the squad for the new season.
Ståle: Dynamic and aggressive right-back
"Bartolec is a dynamic and aggressive right-back with many offensive qualities. He is physically strong and has a great running capacity," says FC Copenhagen manager Ståle Solbakken.
"He is still young, but has already played relatively many games for FC Nordsjælland as well as some international games with both them and the Croatian national teams.
"We believe we will be able to develop him further, both tactically and defensively, which can make him an even more complete player. It might take some time to get used to our way of playing, but we are happy that he is ready for the new challenges here."
Karlo Bartolec: Can't imagine a better step
"I'm really excited about this deal, and I look forward to joining FCK, which is a club on a very high international level," says Bartolec.
"FCK wants to win the championship every year and play in European group stages. It's a great motivation for me to be a part of this and to play at home in a fantastic stadium like Telia Parken.
"I've had an amazing time and learned a lot in FC Nordsjælland, but it's time for me to take on a new challenge. I can't imagine a better step than FCK with their great players and strong staff, where I will have to do my best every day to earn a place in the team."
Bartolec made his International debut for Croatia last October and is in the squad for their upcoming games against Wales and Tunisia.
Ståle: We need a wider squad
"We know that Peter Ankersen will leave us this summer, and we already have Guillermo Varela in the same position. We are however aware that neither Varela nor Bartolec are able to play all games next season. Therefore, we have to have more options on this position, which we have now," Ståle said.
"Our squad has been rather small this season, and the signing of Bartolec is part of our plan to get a larger squad next season."
 
FACTS:
Name: Karlo Bartolec
Born: 20 April 1995
Position: Right back
Former clubs: Dinamo Zagreb, Lokomotiv Zagreb, FC Nordsjælland