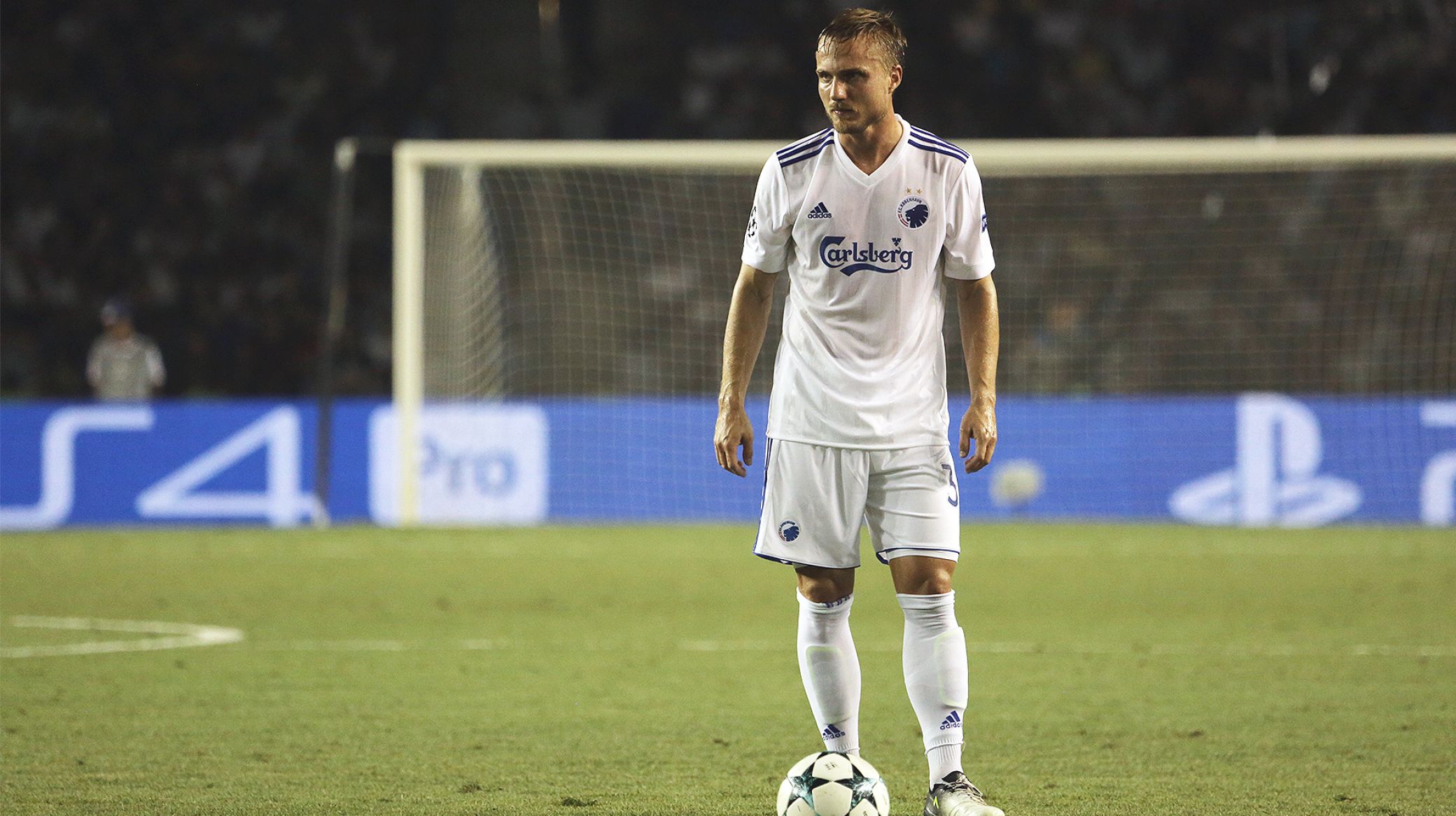 FCK.DK
FCK protest regarding episode against Qarabag FK
16/08 2017 21:50
After Tuesday's game in Baku against Qarabag FK, F.C. Copenhagen decided to lodge a complaint to UEFA regarding an episode in the 21th minute of the match.
Pierre Bengtsson and Qarabag captain Maksim Medvedev chased the ball just outside F.C. Copenhagen's penalty area, when Medvedev swung his arm violently at Bengtsson's head.
The complaint has been submitted to the UEFA Control, Ethics and Disciplinary Body that will decide on the matter on August 17th.
"Already when it happened, we wondered why the referee didn't react, and after studying the episode on video, we clearly think it should have been a red card. Of course you never know how it could have affected the outcome of the game, but in any circumstance it should have consequences for the player afterwards," says Club Secretary Daniel Rommedahl.