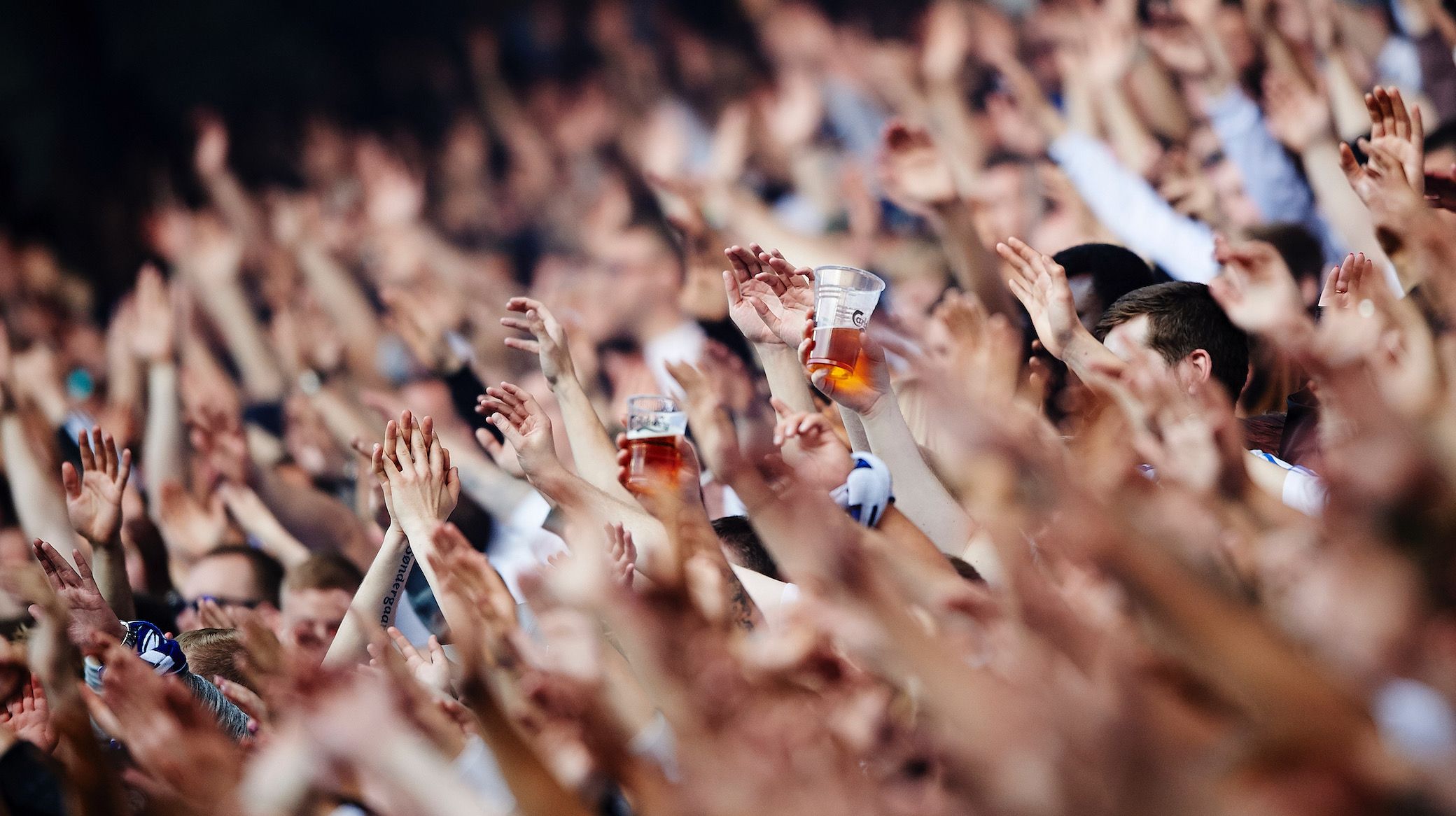 Lars Rønbøg, Getty Images
F.C. Copenhagen to scrap plastic glasses by 2020
07/06 2019 16:17
F.C. Copenhagen have pledged to stop selling drinks in plastic cups from 2020.
The move will come into effect on all events inside Telia Parken stadium, including football and music concerts.
From the summer of 2020, the goal is to have found a solution which eliminates our use of plastic glasses, to be replaced by a more sustainable option. Our work to source a new solution is already underway.
We made sustainability a clear goal in the FC Copenhagen 2019+ strategy - and this is a step in that direction.
We want our stadium to be iconic
"In our strategy, we have decided that we must be more sustainable, and therefore we must also take the lead in this area," says Katja Moesgaard, COO at FC Copenhagen.
"We have a responsibility as a large cultural institution in Copenhagen and a step on this journey is to remove disposable plastic glasses.
"It is a complicated process where many issues need to be solved, but now we have made the decision and started our work. The goal is for us to be ready by the summer of 2020, but this presupposes that we have the right solution ready, and we need skilled partners.
 
"We are fortunate that we have many partners and stakeholders who share our ambitions and visions in this area. We are already part of a project together with Danish Industry, the City of Copenhagen, Sparta and DBU, where companies can offer sustainable solutions.
"We want our stadium to be iconic in relation to design, technology and sustainability, and this is a step in that direction. We are aware that there is still a long way to go before we reach our target, but the direction is clear."
 
Every year around 1,000,000 litres of beer and soft drinks are drunk in Telia Parken for football, concerts and other events.
>> Read more about our FC Copenhagen 2019+ strategy.