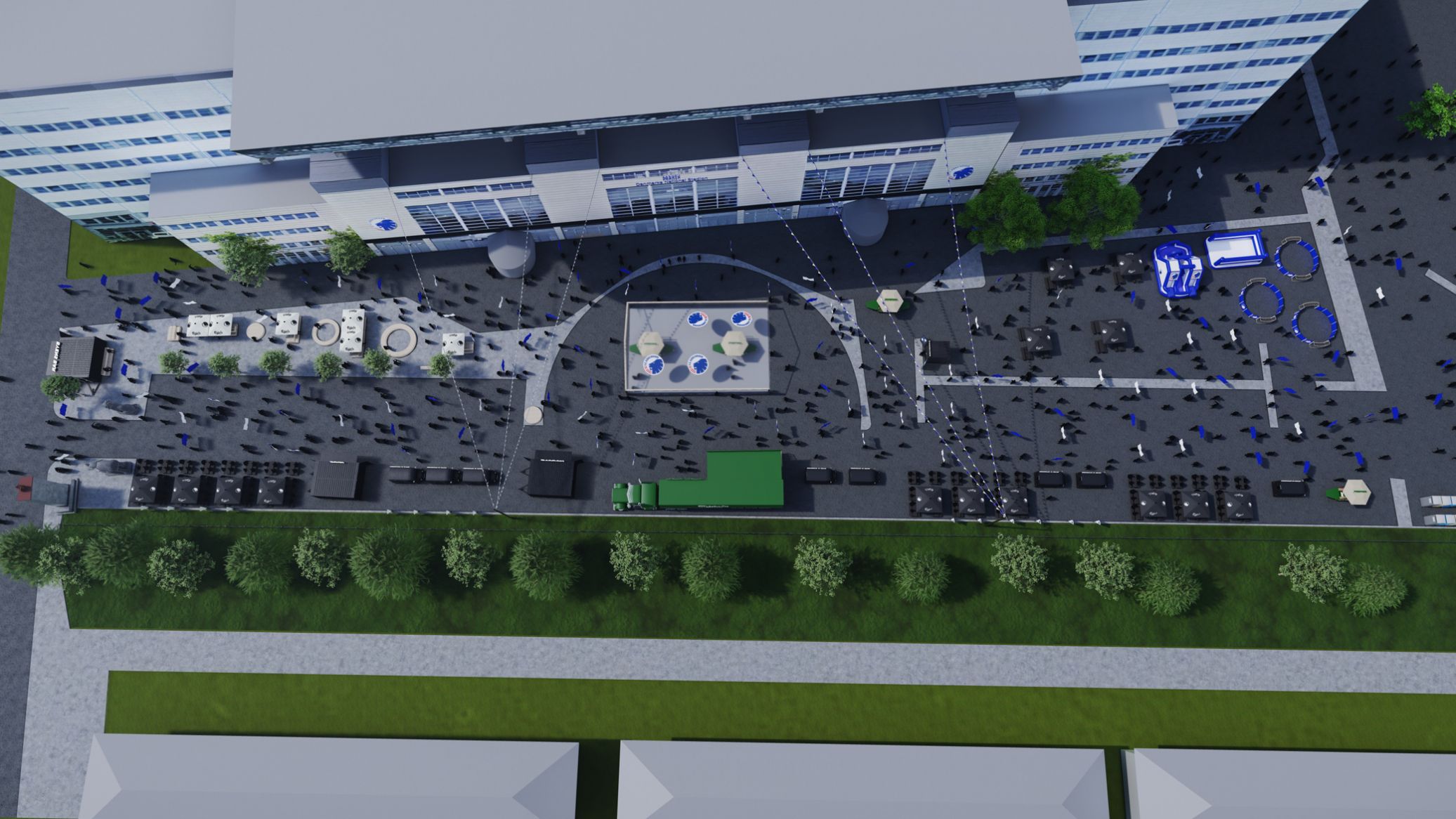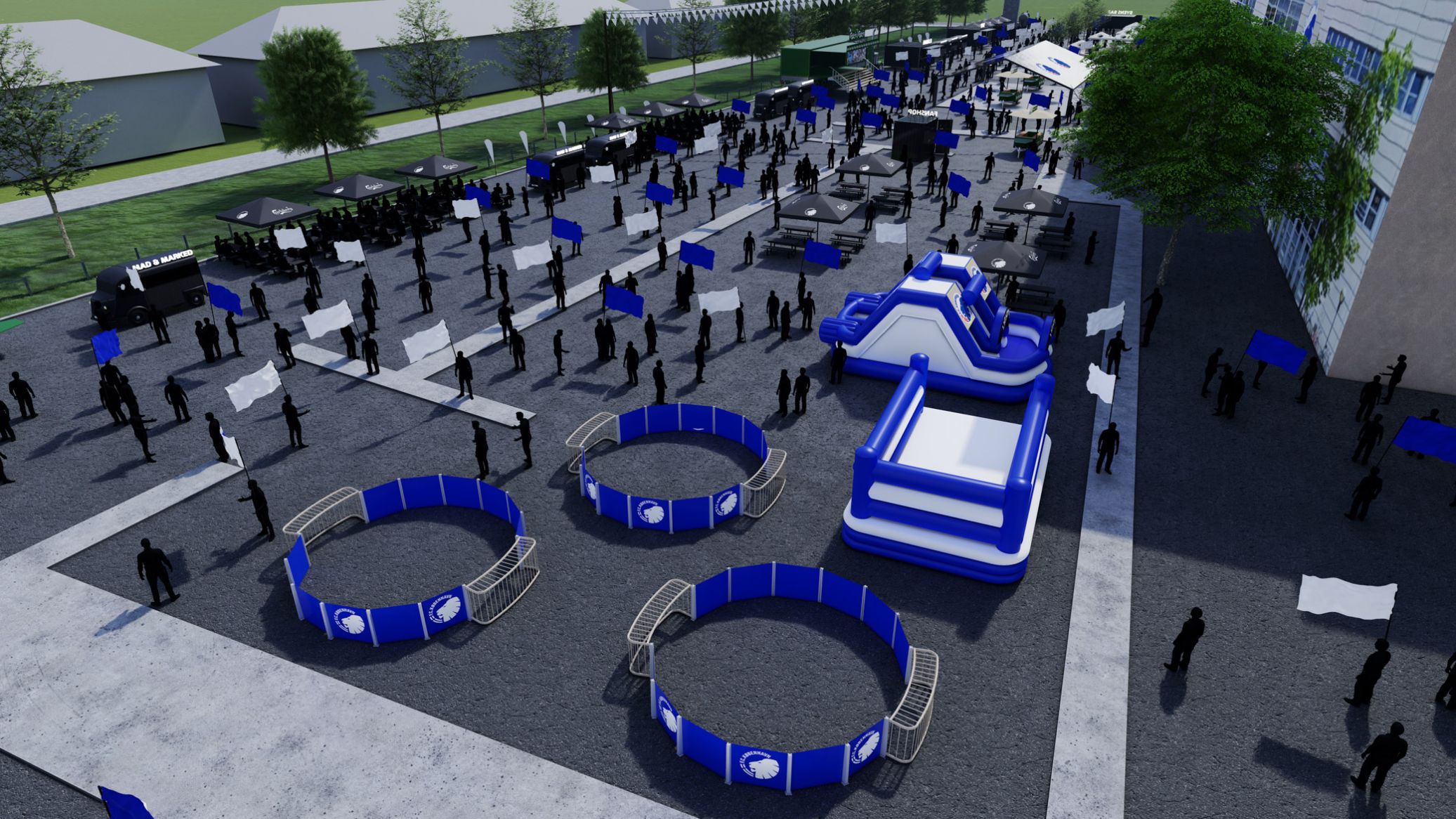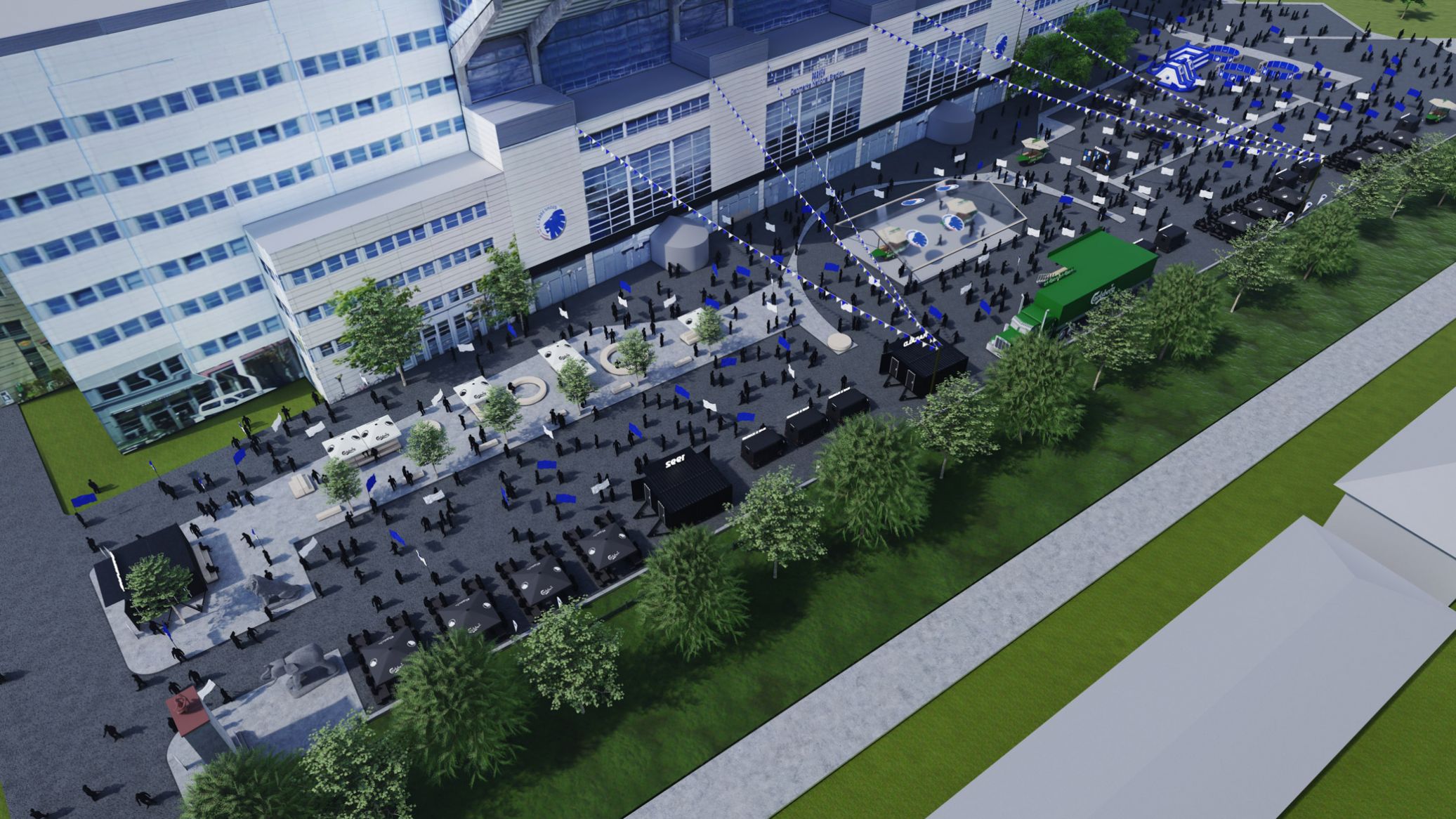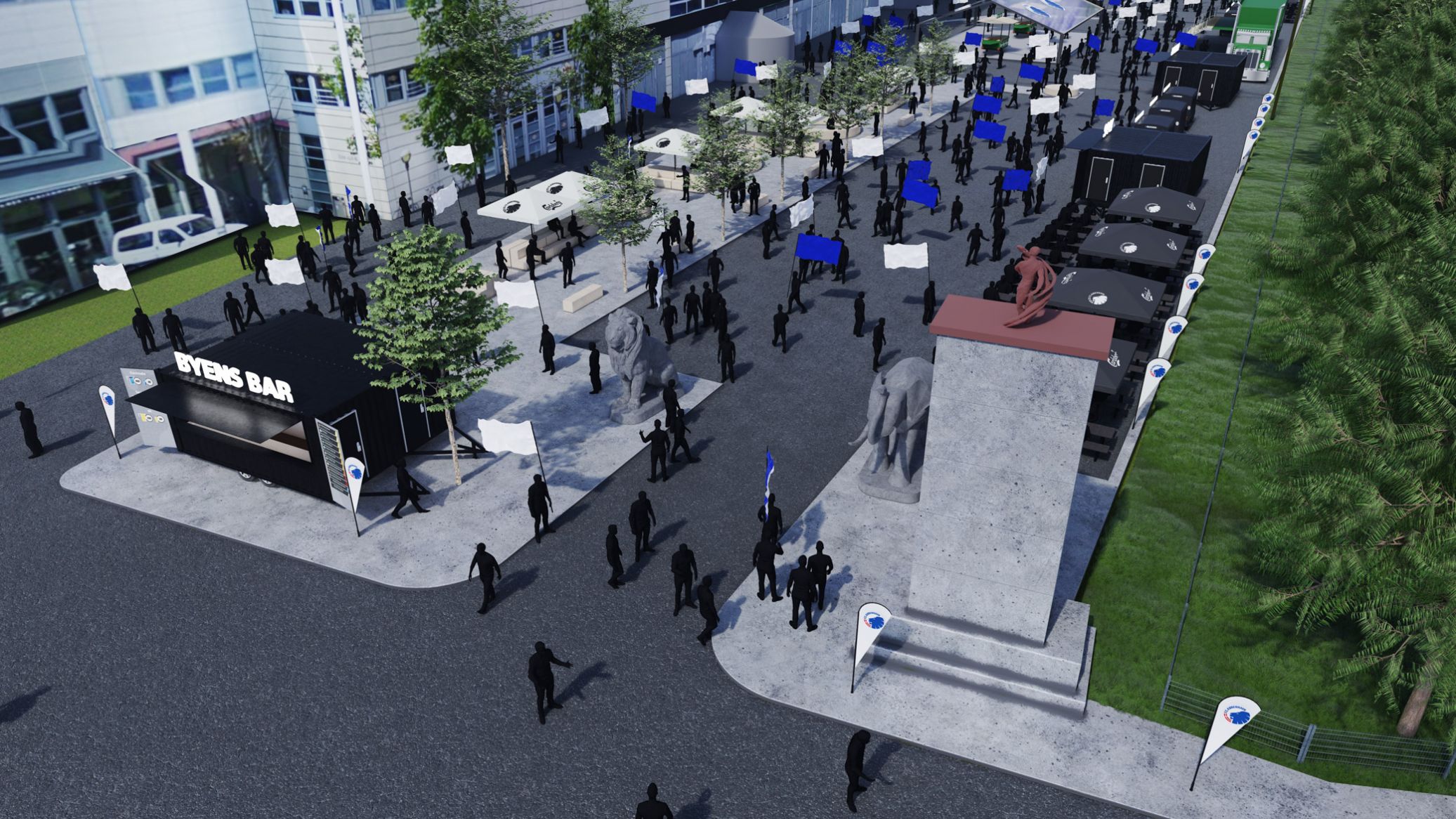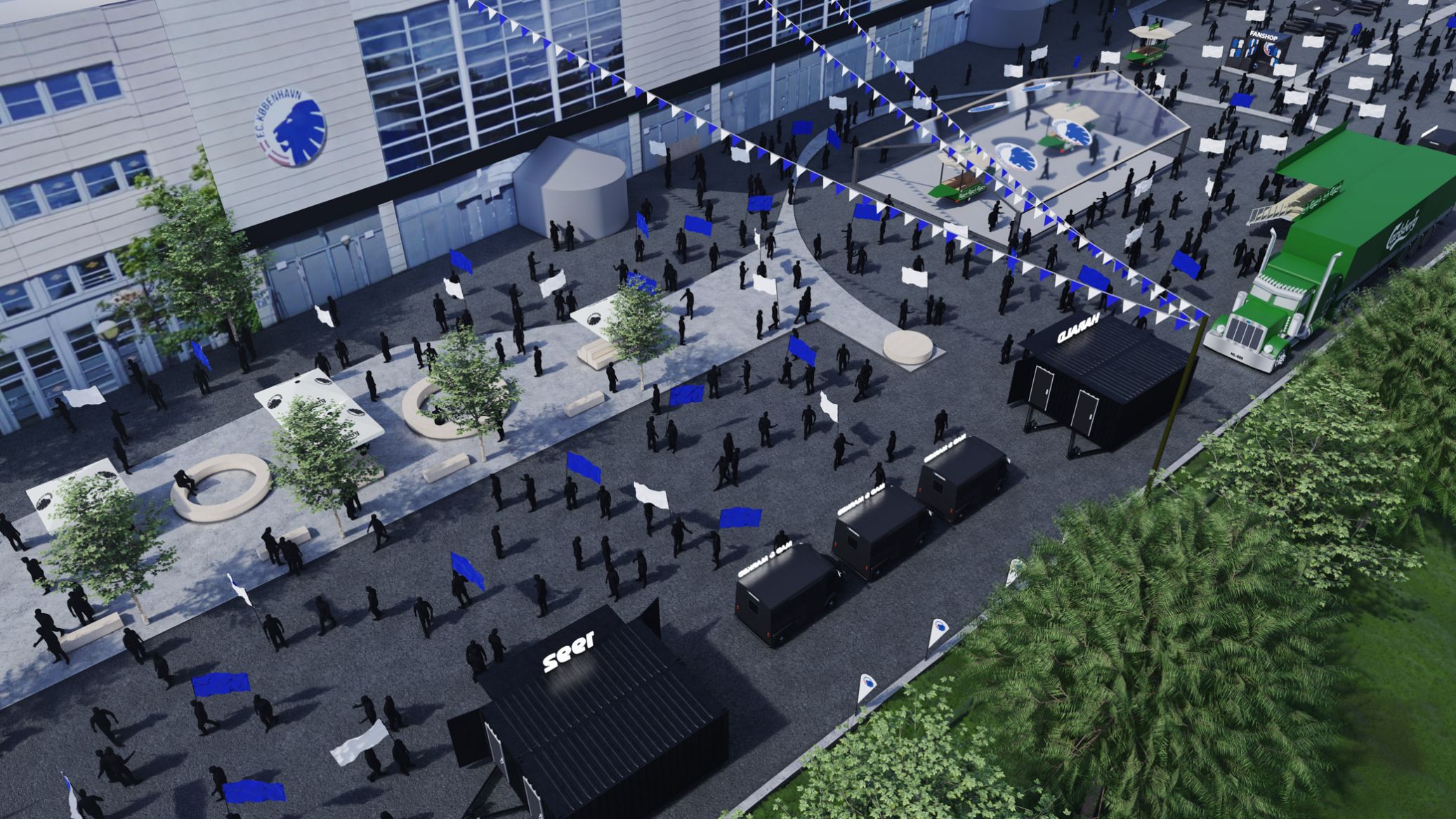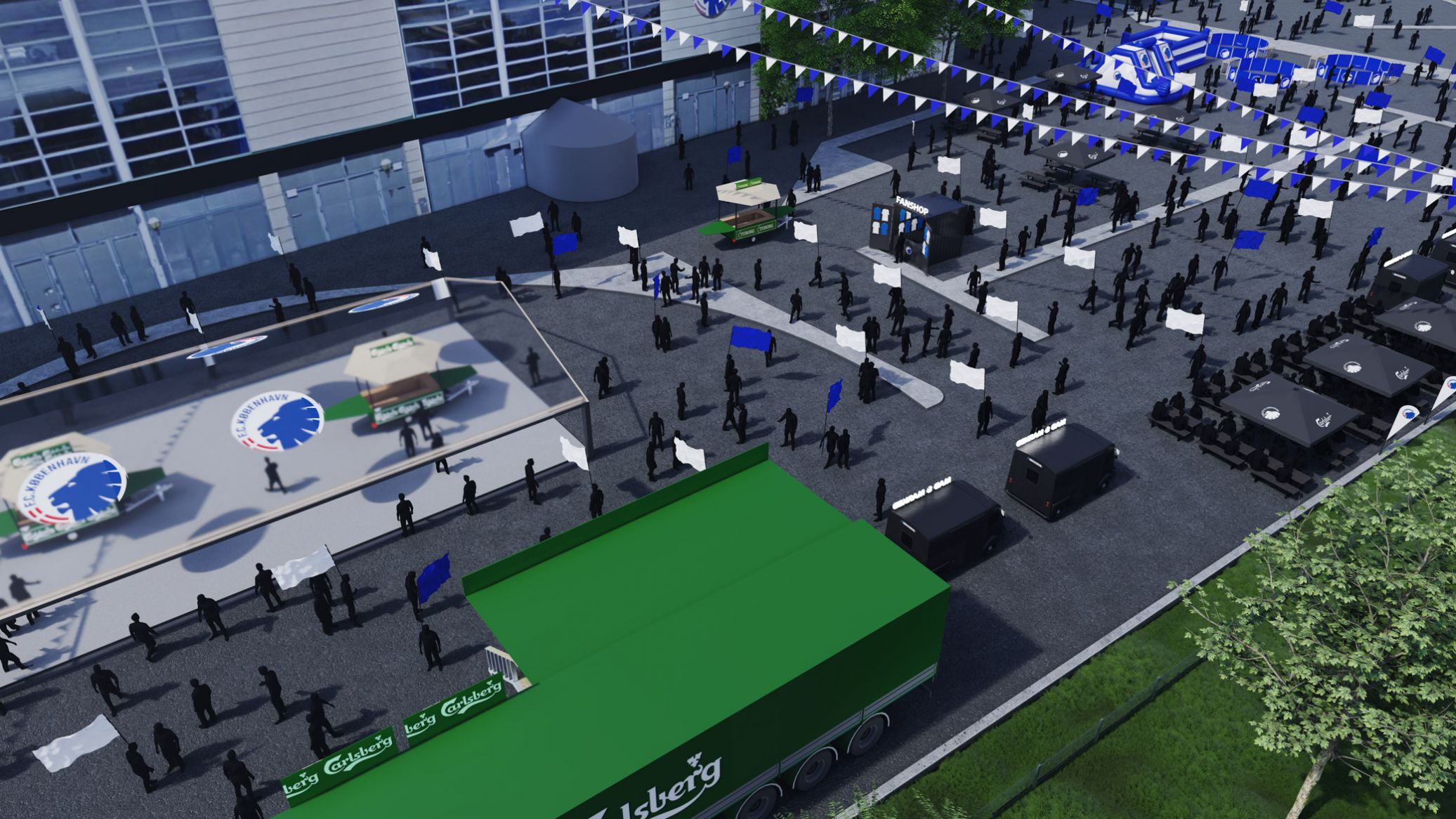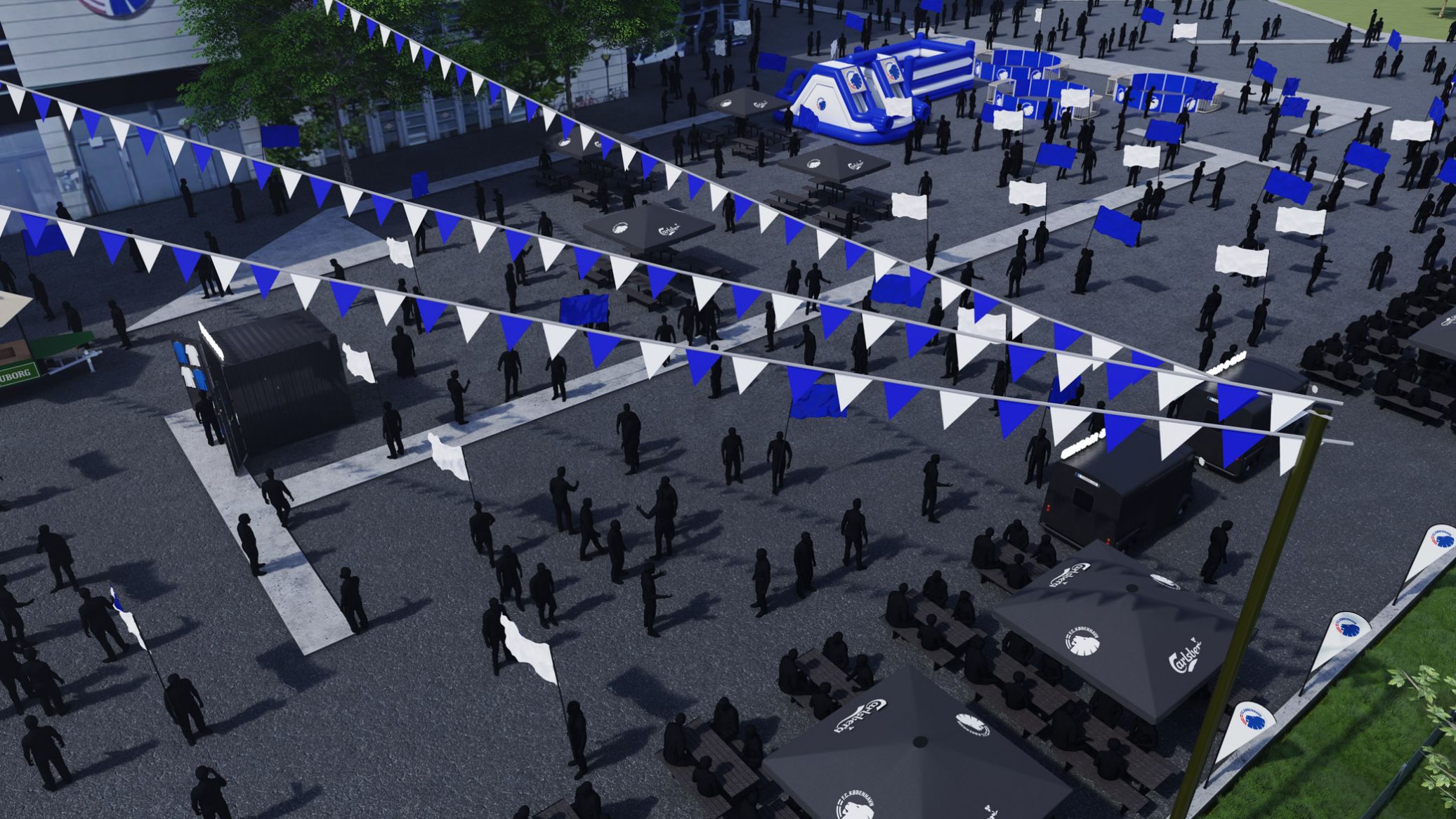 F.C. Copenhagen Fan Village designs released
22/04 2022 17:28
F.C. Copenhagen can reveal to fans for the first time our exciting visual plans for the Fan Village outside Parken Stadium.
FCK has been working with supporters to create the ultimate fan experience outside of the stadium on match days.
The latest 3D depictions as seen above provides an opportunity to see how the Fan Village will look when it launches next season.
"This is a project that has been going on for a long time and which has changed direction and character several times along the way," says director Jacob Lauesen.
"But thankfully the plan is for us to inaugurate the planned Fan Village for a home game in late August or early September, according to what suits FCK's fixture list next season.
"The area in which we currently have the temporary pop-up fan zone this summer will be transformed into an actual event space with all the infrastructure it requires.
"There will be new integrated seating sections, bars, restaurants and it will generally be a place that expresses everything that is good about FCK.
"We consulted with our fans and received 1,400 responses about the Fan Village, and these are the wishes we have focused on fulfilling.
"It was important to create an area where you can warm up for a match in Parken and wind down afterwards, with a good and wide selection of food and drink available, and other entertainment opportunities."
Read more about the F.C. Copenhagen Fan Village here!