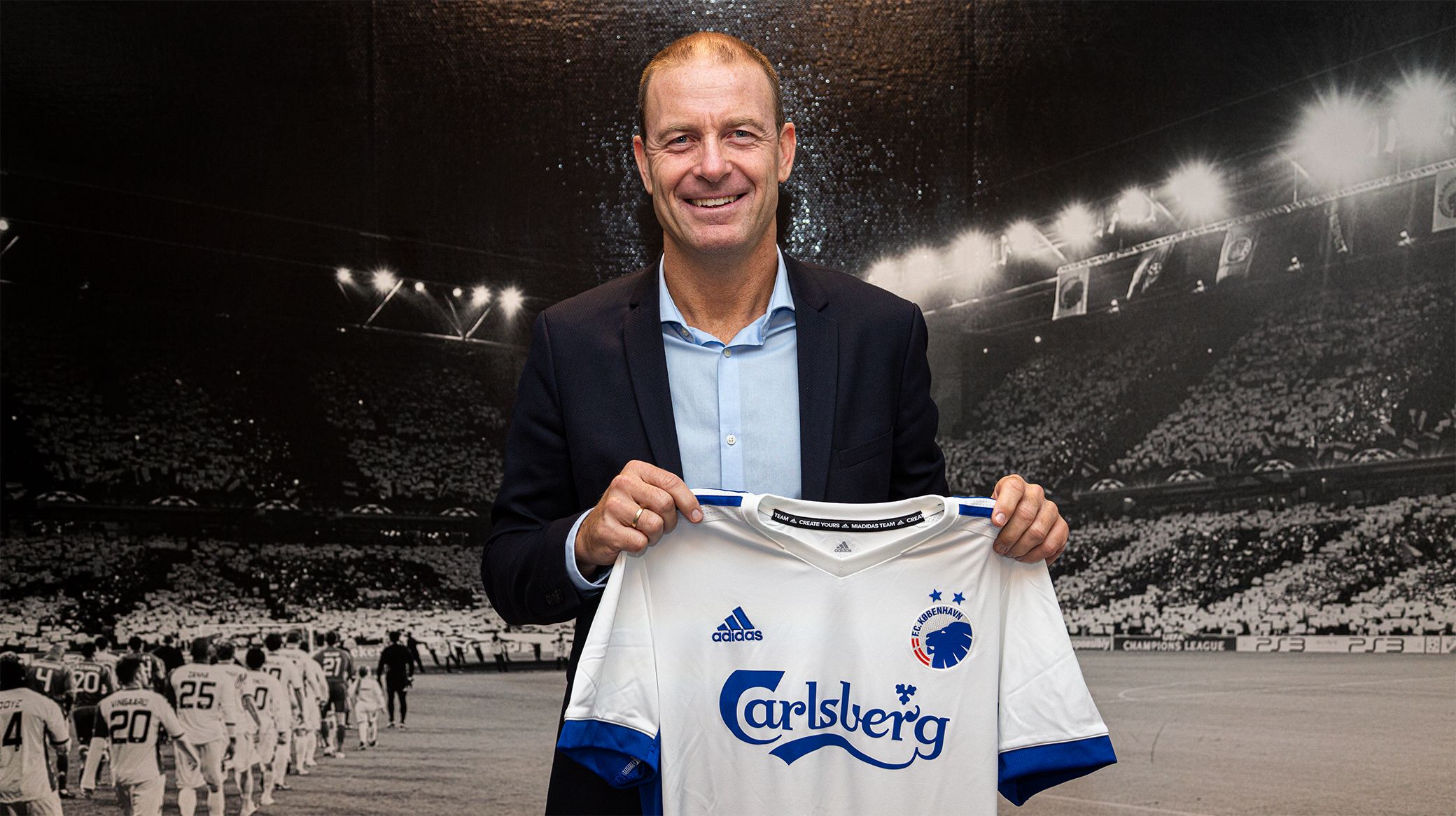 FCK.DK
F.C. Copenhagen appoint Jess Thorup as new head coach
02/11 2020 08:57
F.C. Copenhagen have agreed a four-year contract with Jess Thorup to be the Lions' new head coach until the summer of 2024.
Thorup joins the club with immediate effect and will be on the Number 10 training pitch with the players today, before he is officially presented at a press conference in Parken Stadium at 2pm.
Thorup started his coaching career at Esbjerg fB almost 15 years ago and has since been head coach for Esbjerg, Denmark's U21 side, FC Midtjylland, KAA Gent and most recently KRC Genk.
"We are very pleased that Jess has accepted this task and challenge at F.C. Copenhagen," says chairman of the board Bo Rygaard.
"He is a professionally skilled coach who also possesses great human qualities and solid experience, which can be a great advantage in a club like FCK, where the interest is huge.
"We have been very thorough in our analysis and recruitment of Jess, and he has been our preferred candidate from day one. He has proven himself as a top coach in both Denmark and Belgium and thus comes with a rare combination of international experience and capacity, as well as great insight into Danish football."
FCK temporary sport director William Kvist is also pleased with the appointment.
"Jess is a well-recognised and deeply respected coach who has proven himself no matter what club or league he has coached in," said Kvist.
"We know that he understands our playing style in depth, but that he also has clear thoughts and ideas about where we can become even better and develop our game. We have had a good approach to this solution, and we have peace of mind with this decision."
Thorup, 50, is looking forward to getting the new job underway this week.
"It took something completely extraordinary to tempt me to a new challenge right now, but the opportunity to become head coach of FCK will probably only come about once in my career," he said.
"It is the biggest job in Scandinavian football that rivals those in even major international leagues. Therefore, I am very proud and humbled that FCK have looked to me as the man who can take a great, impressive history and legacy forward.
"Of course I have followed the Superliga closely while I have been in Belgium and I have also seen lots of FCK matches. I know I am entering a big club with talented people around me and it is a place that stands on a strong foundation.
"I think the playing squad is incredibly exciting, so I come to continue the pursuit of the great ambitions that FCK has always had."
Thorup joined FCK directly from Belgian side KRC Genk, where he has only been employed for a little more than a month.
"It is of course a very special situation in relation to Genk, but it is also a very special opportunity I have here," he added.
"I simply could not say no to it, although of course I am sorry to leave Genk in an unfortunate situation.
"I have addressed this face to face with the club down there, and now I am very much looking forward to getting started with this new exciting job, and I am already up and running."
Jess Thorup - Facts
Born: February 21, 1970
Coaching career: Esbjerg FB, Denmark U21 National Team, FC Midtjylland, KAA Gent, KRC Genk
Playing career: OB, KFC Uerdingen, FC Tirol, HamKam, Esbjerg FB
Honours as head coach
Second place with Ghent in the 2018/19 season, where he also led the team to the Belgian Cup final.
Qualification for the Europa League with Ghent in the 2018/19 season, where they advanced from the group stage.
Danish champions with FC Midtjylland in the 2017/18 season.
Qualification for the Europa League with FC Midtjylland in the 2015/16 season, where they progressed from the group stage.
Semi-final with the Danish U21 national team at the European Championships in 2015.
Cup winner with Esbjerg in the 2012/13 season.