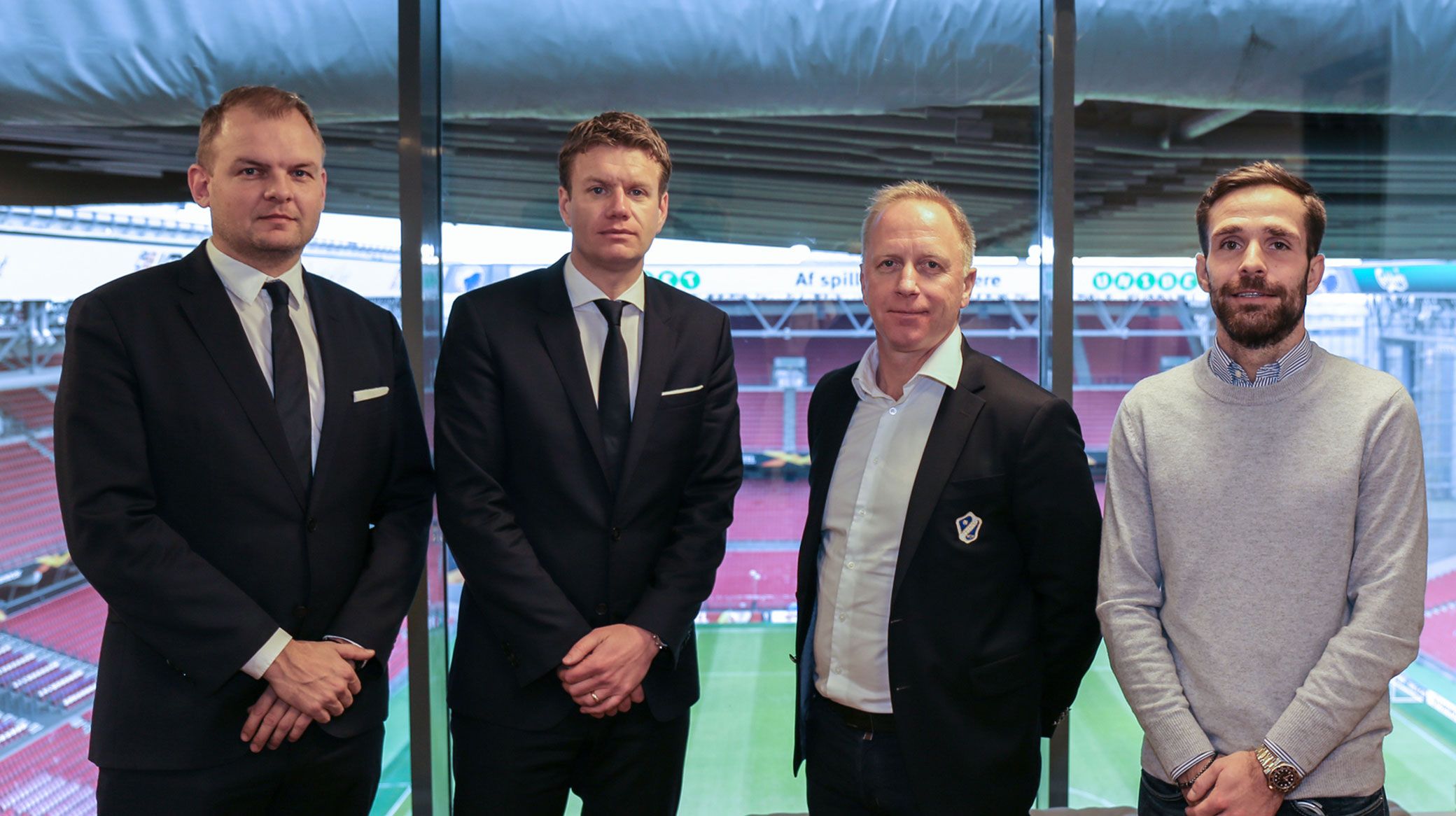 FCK.DK
FC Copenhagen and Halmstads BK partnership
15/12 2018 14:22
FC Copenhagen and Halmstads BK have agreed to enter into a partnership that will enhance the development of players, talent development and knowledge sharing between the clubs.
With the newly established cooperation, FC Copenhagen over the coming years may send talented players to stay at the Swedish club to give them the necessary playing time in order to achieve the optimal development.
At the same time, Halmstads BK will receive better sporting opportunities to meet the ambition of moving up from the Swedish Superettan to then Allsvenskan.
"We are very pleased that we can now enter into this long-term partnership that gives both clubs some new opportunities with interesting perspectives for the future," says Johan Lange, Technical Director of FC Copenhagen.
"We will now be able to give our greatest talents even better opportunities to play in high-level matches, which we know is crucial to their development, while Halmstads have some talented players in their team.
"In addition, we have a lot of areas where we can collaborate and learn from each other.
"This is an important step for us. In 2014, we presented a plan for how we would like to further improve our talent development, starting from players born in 1999, from which we now have Jonas Wind, Carlo Holse and Mads Roerslev in the first-team squad, while we have also sold other talents for large amounts to foreign clubs.
"The next step for us has been to find a good elite community with the opportunity for more game time for our talented players to make them fully ready for FCK's first team."
Halmstads BK manager Tony Karlsson is also pleased with the new relationship.
"FC Copenhagen is the largest club in the Nordic region, and it is in many other areas too. It's not just from a sporting perspective that they have been successful, but also in relation to the organisation and the way they do business behind the scenes," Karlsson said.
"In Halmstads BK we cannot have the same sporting aspirations to play in European group games. However, cooperation with FCK and the opportunity to learn from the largest club in the Nordic region can help us meet our ambitions of being an established club in the Allsvenskan. We are really looking forward to the cooperation and are very positive about the prospects.
Halmstads head coach Igor Krulj added: "The players we've had from FCK so far have a very high level of technique. They are well trained as football players, they know what it takes to be a professional football player and they have a strong mentality.
"They have had a good influence on our training environment in everyday life and have also contributed greatly in the struggles. It's definitely a sporting win for us that we will be able to get more of FCK's talented players in the future."
The cooperation does not change the ownership of either club.
FACTS:
Name: Halmstads Bollklubb
Founded: 1914
Titles: Four Swedish championships, the latest in 2000, and a title in 1995.
Most famous players: Frederik Ljungberg, Markus Rosenberg and Niclas Alexandersson.