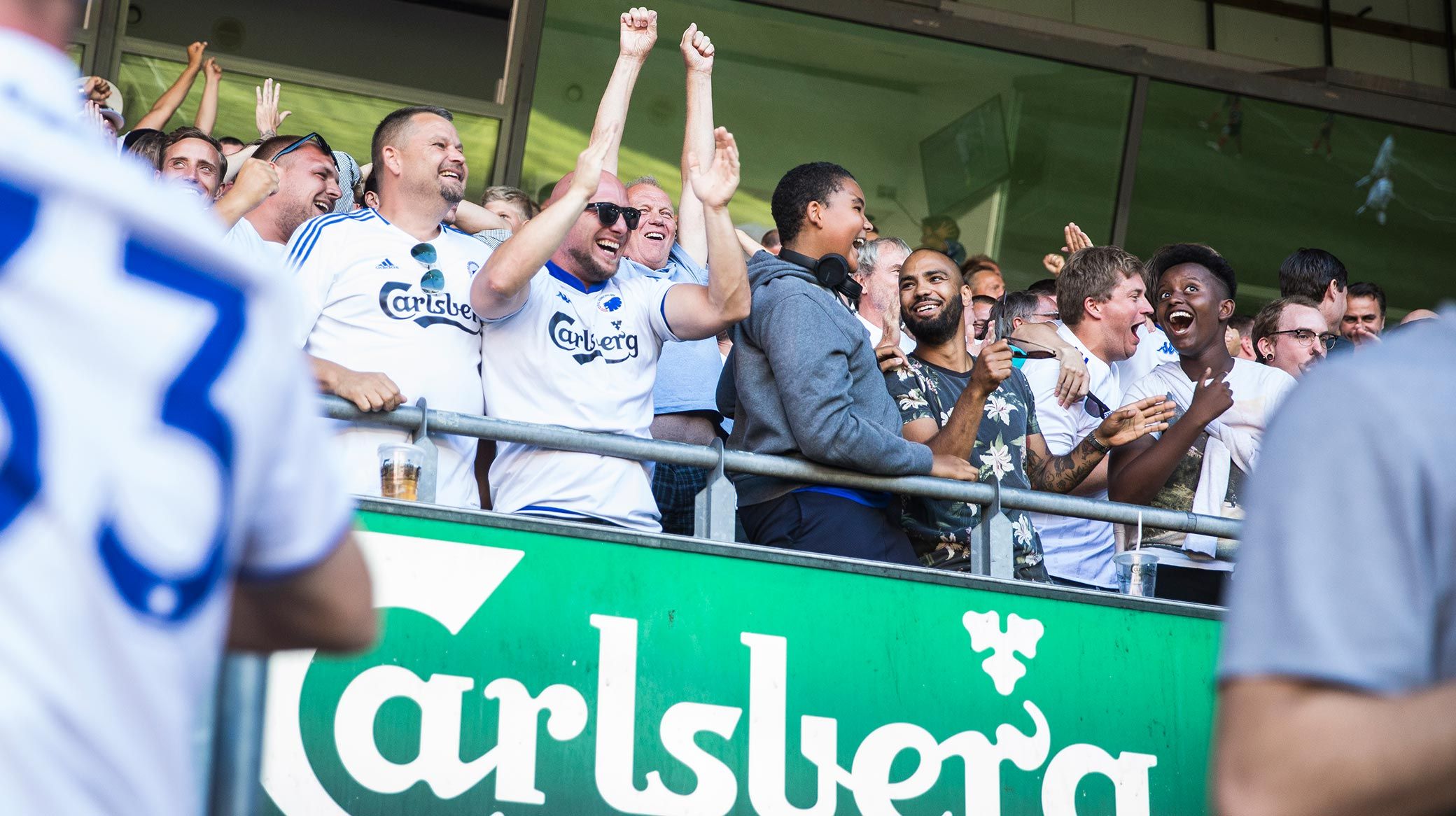 Samy Khabthani, FCK.DK
F.C. Copenhagen and Carlsberg extend partnership
07/01 2020 09:30
F.C. Copenhagen and Carlsberg have extended their cooperative relationship until the summer of 2026.
An essential part of the deal is to improve the fan experience for FCK games in the coming years by allocating a significant focus to develop the spectator environment.
As a part of the agreement Carlsberg will also continue to provide their quality products for guests in Telia Parken and the Lalandia centres.
F.C. Copenhagen and Carlsberg have one of the longest-standing partnerships in Danish football. Carlsberg has been a constant part of Danish football for over 40 years, since they became the main sponsor for the Danish national team in 1978.
Carlsberg has been F.C. Copenhagen's main partner since 1999, and this will now continue until at least 2026.
"Our partnership with Carlsberg has been extremely valuable, and we are delighted with the new deal," says Bo Rygaard, chairman of Parken Sport & Entertainment.
"It gives us an even stronger common platform for the benefit of the club, for our fans and for the development of Parken Sport & Entertainment as a whole. Furthermore, we can continue an extraordinary story and journey for two major Danish brands, which we are very proud to be a part of."
An essential part of the deal is to provide even better experiences for everyone who attends an event in Telia Parken.
"As a part of our Strategy 2019+ we want Telia Parken to be the setting for excitement, entertainment and world-class experiences," says Katja Moesgaard, COO at F.C. Copenhagen.
"Last season we increased our attendance at matches by more than 25%, while we have worked closely with Carlsberg in order to improve the experience for our fans by creating the best possible environment for our games.
"With this new deal we commit us to further improvements through significant investments in an integrated fan environment and other fan facilities. This would not be possible without our partnership with Carlsberg. One of the first steps will be a fan survey about wishes and suggestions."
Peter Haahr Nielsen, the new CEO of Carlsberg Denmark, said: "Carlsberg has been part of Danish football all my life, and our partnership with F.C. Copenhagen goes back almost as long as our partnership with Liverpool FC and the Danish national team.
"The deal means a lot to us, and it's a big day for Carlsberg, a good day for FCK and all the fans, and an important day for Danish football, which is about to have a big year.
"A central part of the new deal is to attract more fans and improve the fan expierence. We will immediately involve the many passionate fans to create the best fan experience in the future. It's a very ambitious project, where we will get even closer to the fans.
"We have a long and strong story together, and we will strengthen it with new initiatives, which the fans themselves can help determine."