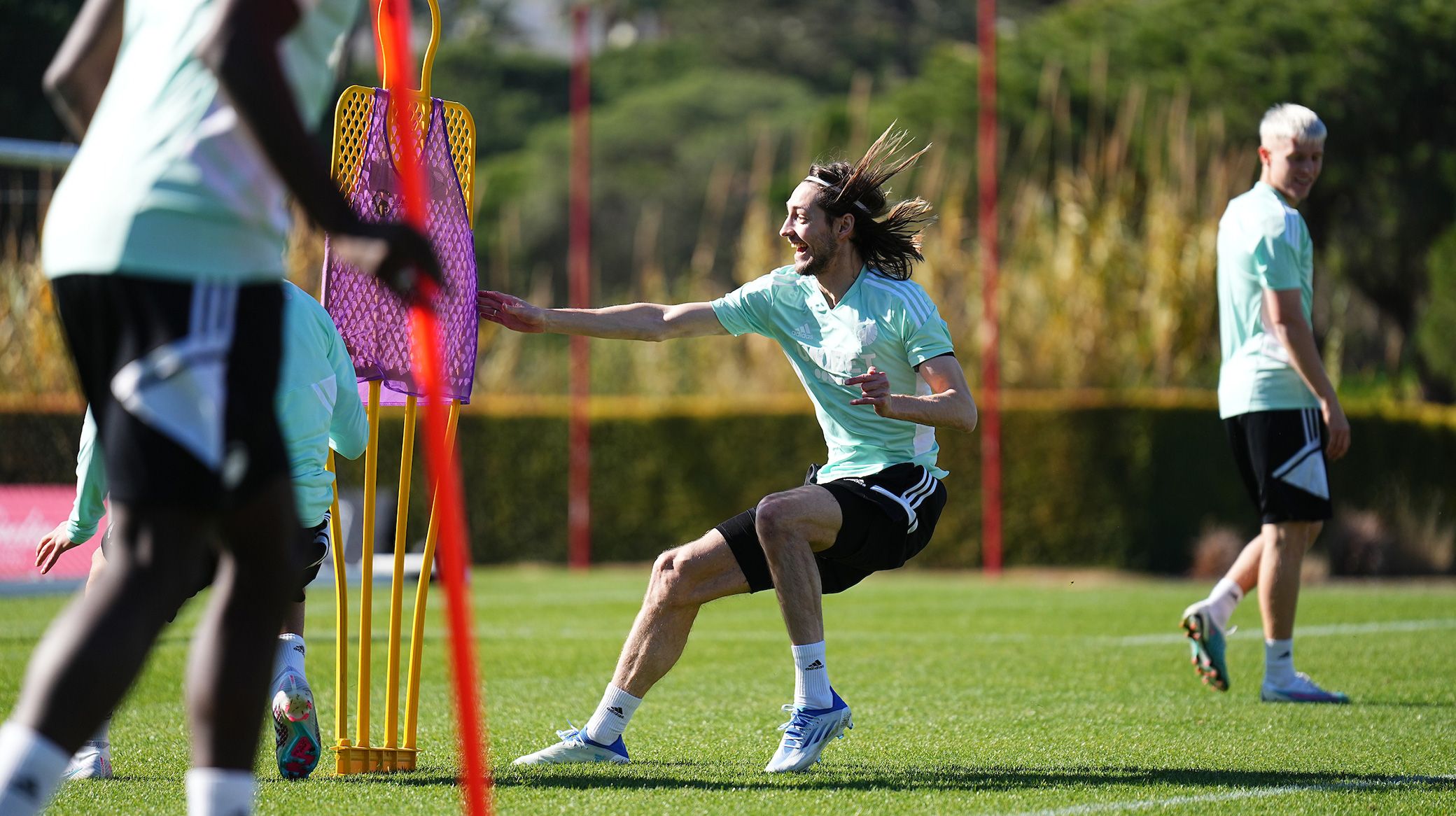 Lars Rønbøg, FrontzoneSport
Falk: We're getting up to speed in Portugal
03/02 2023 19:00
Rasmus Falk says the F.C. Copenhagen squad is making the progress needed to be up to speed come the first game of the resumed Danish Superliga later this February.
The Lions haven't been in competitive action since before the World Cup and the squad is currently training in Portugal ahead of the second half of Denmark's domestic season.
Falk is part of the preparations and says things are going well across the other side of the continent.
"We trained well at home in January and played some excellent friendly games, but of course there are still things we need to build on and improve down here, and there are plans for that as well. So hopefully you'll see progress from game to game so we are razor sharp when we start against Silkeborg," says Falk.
"It's all about being more efficient and better at exploiting our chances.
"I think there have been a lot of good patterns in our play in the first few friendly games [of the winter], but we also need to score a few more goals. We have had the chances, because we created what we needed to against AGF, and in Leverkusen we produced some good things. So it will be nice if we can also start to score some more goals.
"There are also other elements of the game that we can improve on, but I think that we've already shown many good things. Our pressing game is going well, and we look comfortable with the ball. There are areas we can constantly focus on, and that's what we train for every day down here.
"It's really nice here with the weather and the pitches, and even though the sun is shining, it's not unbearably hot, like it can be in Austria in the middle of the summer. We have to play three games in the evenings, when it quickly gets cool when the sun goes down, so it will remind us a little more of the conditions we have to go home to in the first months of the Superliga."