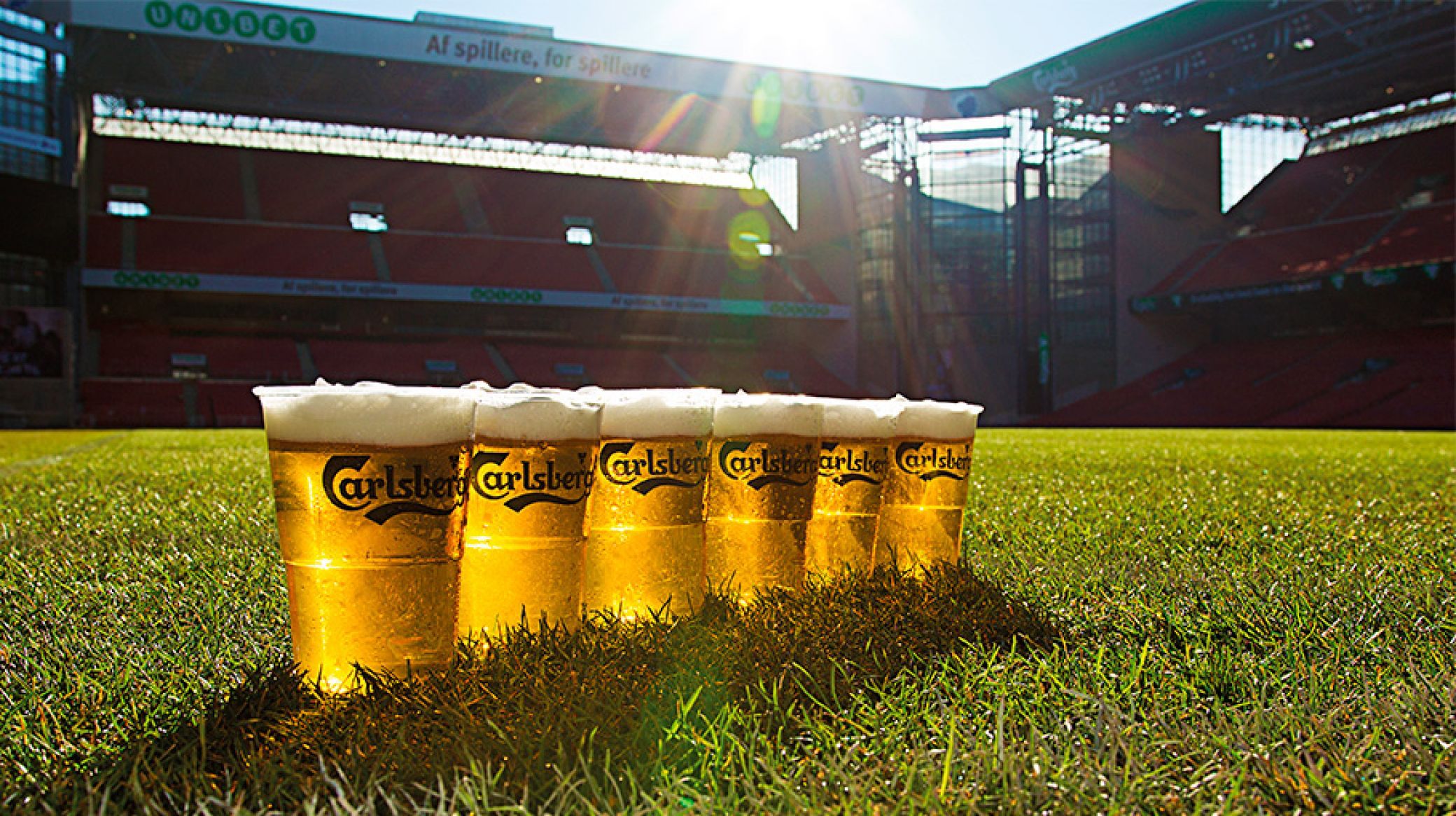 F.C. Copenhagen sell beer during matches at Telia Parken
fck.dk
Drink beer at F.C. Copenhagen football games!
12/09 2017 13:41
Did you know you can drink beer in the stands while watching F.C. Copenhagen in the Alka Superliga?
Yes that's right! Beer!
Unlike other Scandinavian countries beer does not cost a fortune in Denmark. And for many Europeans the chance to drink beer and watch their football team is a rare thing.
In the UK, for example, fans are not allowed to bring beer onto the terraces. They can do it for cricket and rugby games, but not football.
But in Denmark the beer is always flowing and fans can take pints up to their seats to enjoy the game with a drink in hand.
The word for beer in Danish is 'øl'. It's pronounced as though you've caught a fly in your throat and are trying to cough it back up! Don't worry though, almost all Danes speak English or German so ordering beer is no problem.
Of course, Denmark's famous Carlsberg is the drink of choice at Telia Parken and FCK love a pint of the golden stuff. We even once smashed a giant bottle into the stadium terraces to celebrate the naming of the Carlsberg Stand. Carlsberg have been dedicated sponsors for FCK for almost two decades — a partnership that he seen the Lions take on some of the biggest football clubs in Europe, and win!
Carlsberg gold cans
Drinking in the stadium is not the only way to celebrate FCK's success with a tasty beer.
Carlsberg will create 'gold cans' when the club win the Alka Superliga title. In recent years the special edition F.C. Copenhagen beers have been sold in May and June when the team have won a trophy.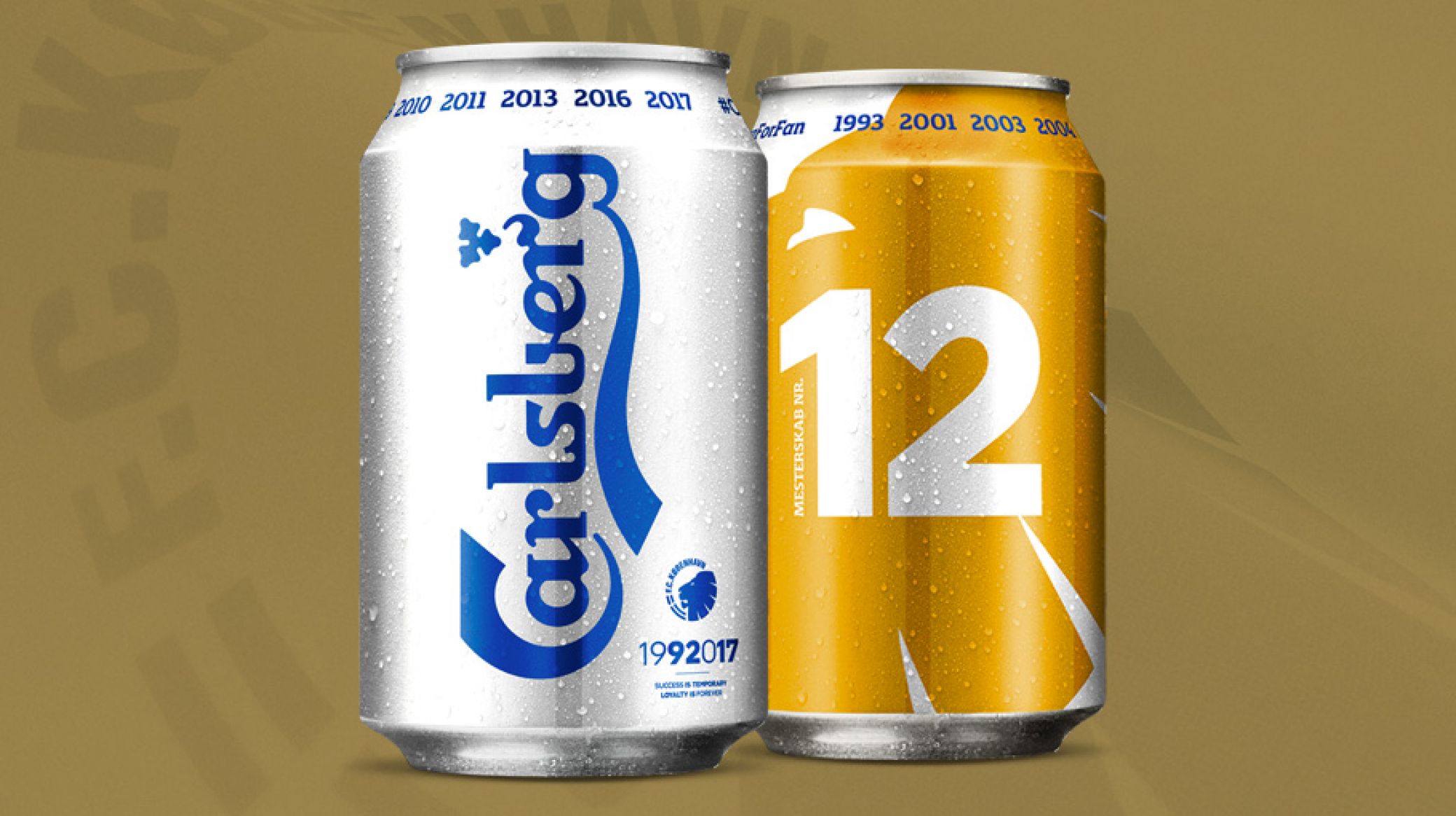 Eating at F.C. Copenhagen
It's not only beer that is somewhat unique to Telia Parken. Have you ever had popcorn at a football game? There are popcorn vendors all around the stadium and you'll likely smell the sweet aroma before you get through the turnstiles.
FCK also naturally sell sausages, known as pølse in Danish, with bread and sauce — a rather unique Danish delicacy that is sold by street vendors in the capital city.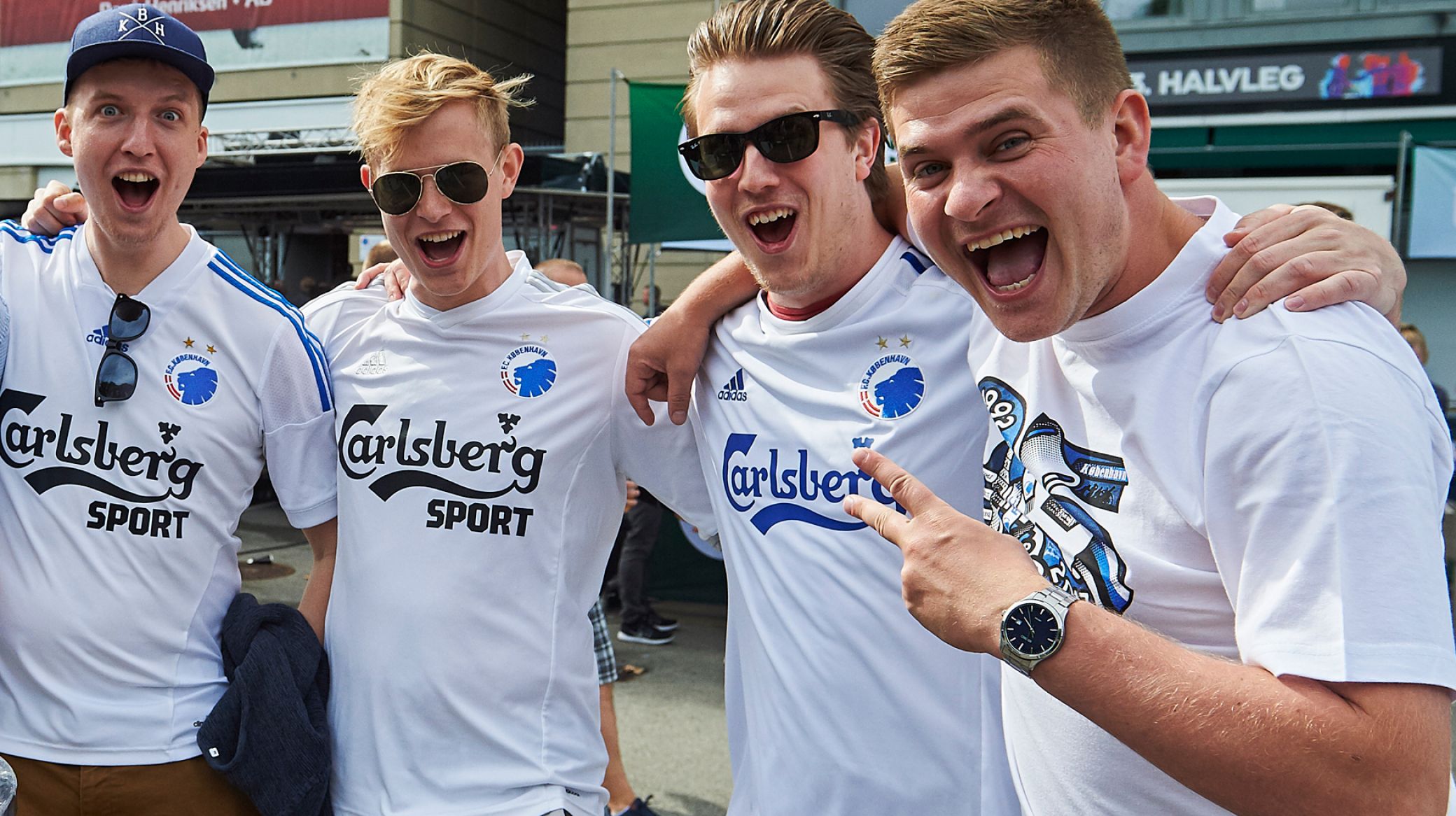 Geranium
Having a beer and a pølse at the match is one thing, but if you're out to impress during your time in Copenhagen then why not visit Geranium, the Three-Star Michelin restaurant in the northern corner of Telia Parken? It's the only one of its kind in Denmark!
Geranium is famous for its dynamic ingredients and groundbreaking menu. The light kitchen offers a range of tasting menus for lunch and dinner, as well as wine pairing and juice pairing.
Check out their website here and follow them on instagram!
Tickets for F.C. Copenhagen games
If you'd like to visit an F.C. Copenhagen match please visit our tickets website here for information and prices on upcoming games.
You can also check the match schedule here for future games, although kick off times are subject to change.
Visitors can also check out the FCK Experience, an immersive, free exhibition that begins in the fan shop and tells the history of this iconic club.
Guided stadium tours are priced at 40 kroner for children and 80 kroner for adults and take roughly 50 minutes. Private tours up to a maximum of 40 people are available at a price of 1,500 kroner. For more information on tours please click here.