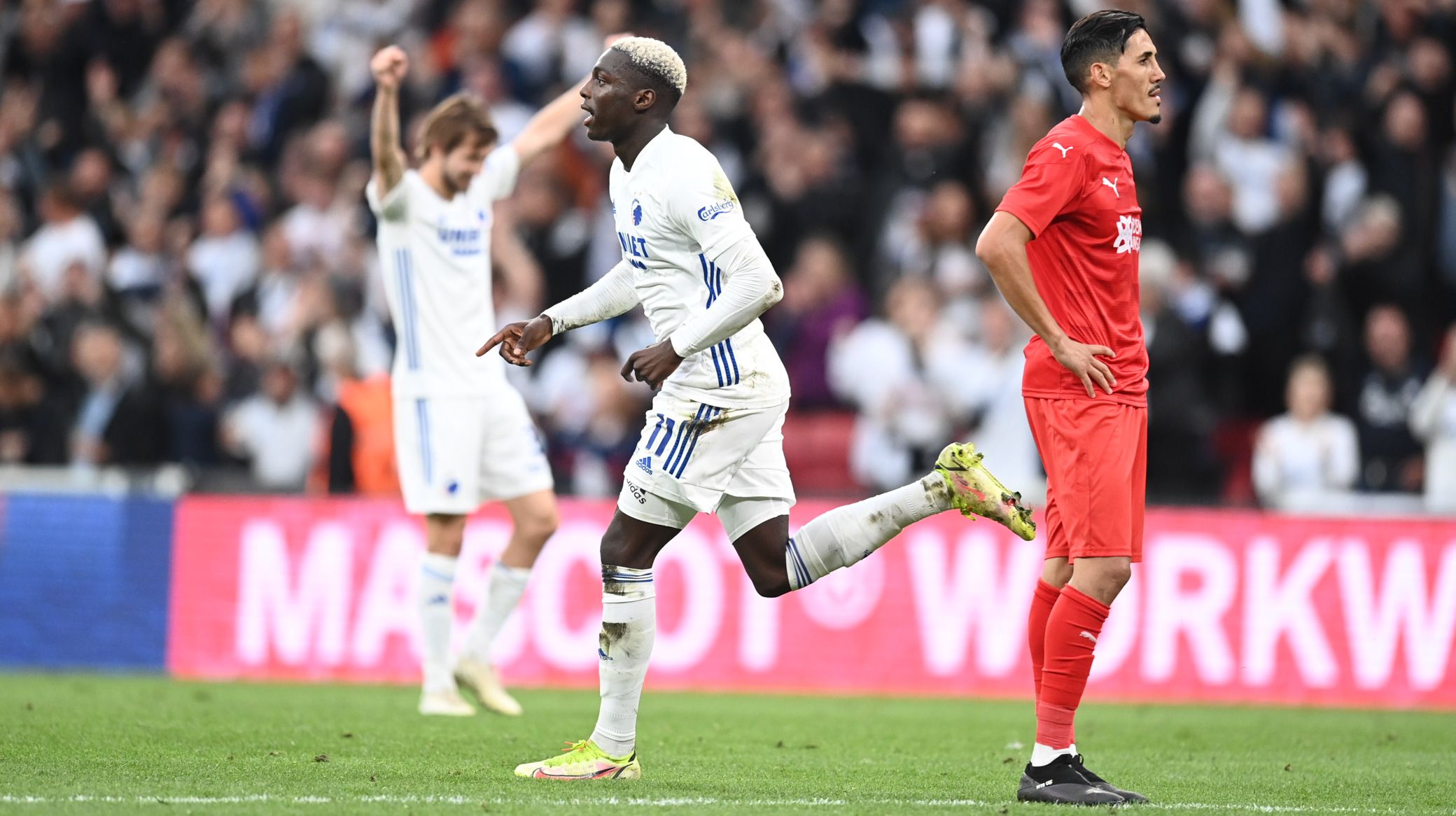 Jan Christensen, Getty Images
Daramy: I'm touched by my farewell
26/08 2021 22:16
Mohamed Daramy gave a tearful farewell to the F.C. Copenhagen fans and his team-mates in the final minutes of the Lions' 5-0 win over Sivasspor on Thursday that secured safe passage to the UEFA Europa Conference League group stage.
Daramy, who was voted as the Carlsberg Man of the Match for the playoff clash, is expected to complete his transfer to AFC Ajax in the coming days.
"I was completely touched by the farewell I got from my team-mates and fans," said there 19-year-old, who scored FCK's second of the evening.
"It was a great match, but it also meant a lot to me to end that way. I will not forget that.
"Now I'm have some busy days ahead, because I'm leaving for Amsterdam tomorrow, but will be back soon, because I'll be with the Danish national team next week."
As for the match itself, FCK midfielder Jen Stage – who scored the opener in Parken – was delighted with how the Lions performed in front of more than 18,000 fans.
"I feel like we could have scored every time we got a set piece," Stage said. "There were a lot of chances. Today I also got my chance from a cross and thankfully the ball went in.
"We have trained a lot around set pieces, and it's great to see that it's bearing fruit. It means you're happier to stay out a little longer in the rain after training and practice set pieces."
FCK will learn their Europa Conference League opponents for the group stage during Friday's draw in Turkey.
"Right now we're looking forward to the group stage, and when we line up against an opponent, we go out to win. So yes, of course, the goal for us is to progress," Stage added.