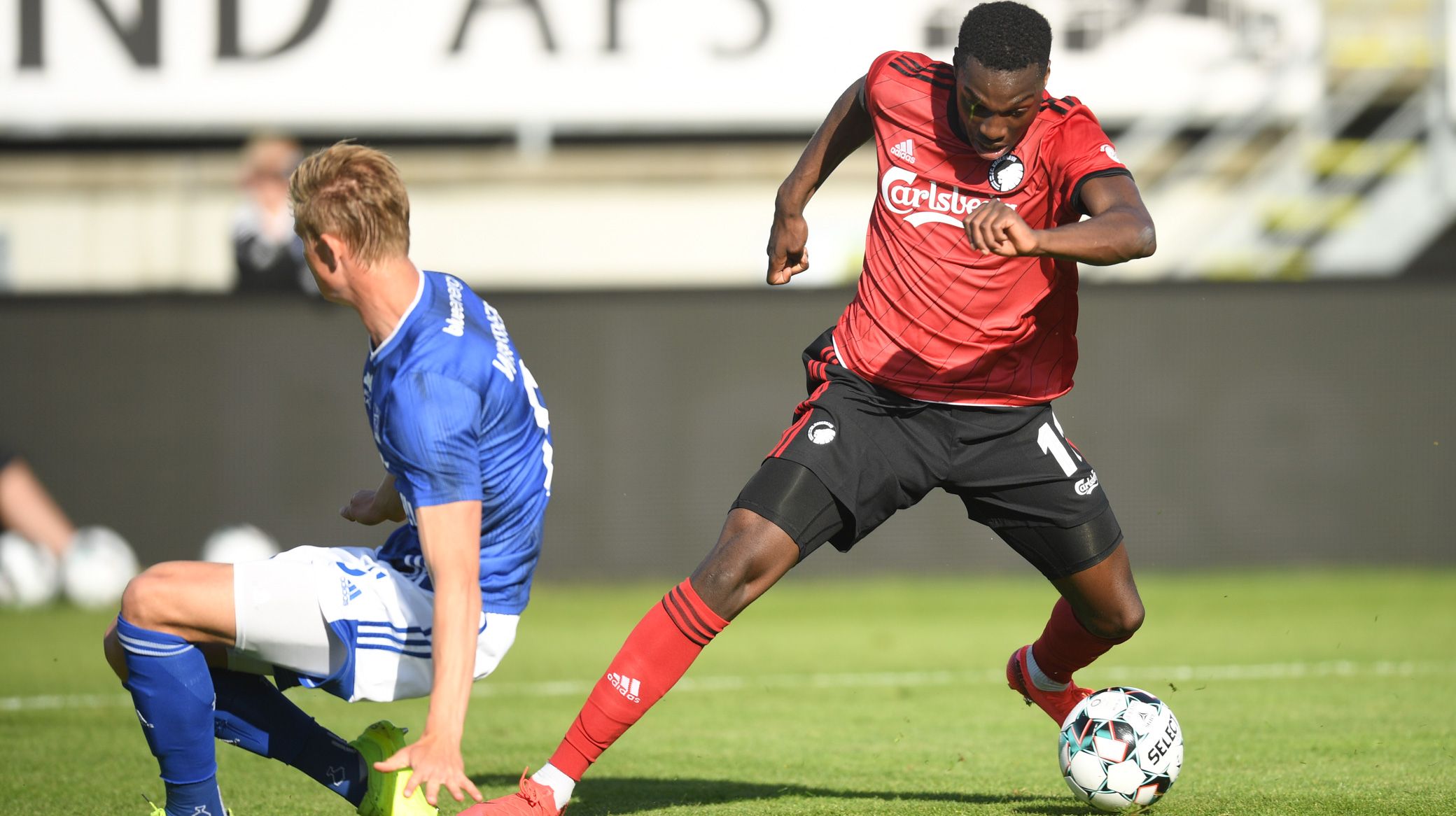 Jan Christensen, Getty Images
Daramy, Falk and Stage react to Lyngby victory
02/06 2020 11:35
F.C. Copenhagen players were all smiles after Monday's 4-1 win over Lyngby, which saw the return to competitive action for the first time since the coronavirus outbreak.
Goals from Rasmus Falk, Mohamed Daramy, Pep Biel and Karlo Bartolec secured the win.
And FCK.dk caught up with the players after the game…
Rasmus Falk
"It was hot today. We could feel that on the field and we also felt how long ago it's been since we've played a significant game.
"We could and should have scored more in the first half and it could have become hectic after they equalised, but we managed the win in the end.
"4-1 looks great and we delivered a good performance as well, but the last goals also fell to the very end."
Jens Stage
"First of all, it was important that we set a high pace from the start. It was exactly what we wanted in advance, because we need to show that we are the best team.
"I didn't score today but overall I'm happy with the performance. I felt comfortable and joined in during many moves, but the whole team also played well today."
Mohamed Daramy
"I feel in good shape, and have also scored goals and got assists in training matches. But I also think the whole team was strong today.
"We played them off the field for long periods, and then we came back strong after they equalised. When we entered the field, we didn't know that FC Midtjylland had lost, we only heard on the bus on the way to the game that they were behind."