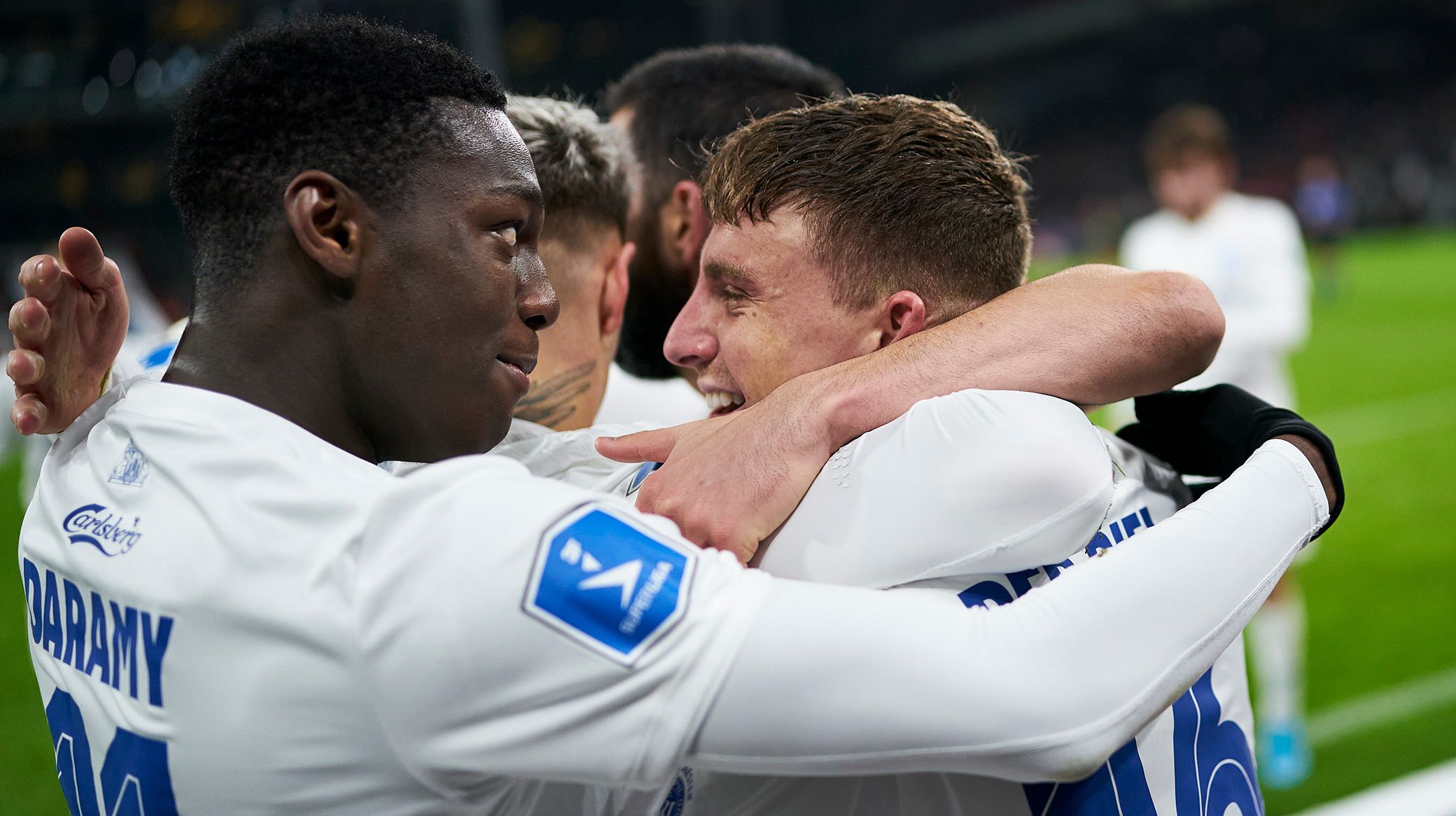 Lars Rønbøg, Getty Images
Danish football to start again
07/05 2020 19:25
The Danish government and national authorities have now given the green light for the 3F Superliga to resume following the coronavirus lockdown.
F.C. Copenhagen will therefore begin preparations to play competitive football once again at the end of May, when we are scheduled to travel to Lyngby.
There are a number of guidelines to follow regarding matches being played without spectators.
Ståle: First step in the right direction
"Of course, this is a positive step towards making our life more normalised," says FCK manager Ståle Solbakken.
"Even though we can't wait until we can experience matches together, and both cheer and cry side by side with all those who come and support us, this is the first step in the right direction.
Aware of our responsibilities
"We are very conscious that we still have a great responsibility to do this the right way and take good care of our players and everyone else around the team. We take that responsibility very seriously.
"Now we need to start training more normally again, so we can be prepared as soon as the matches start again."
Lars Bo Jeppesen: A huge job has been done
Director of Parken Sport & Entertainment, Lars Bo Jeppesen, adds: "This is first and foremost the result of a great deal of effort by the Danes towards responsible behaviour.
"At the same time, a great deal of work has been done in Danish football in relation to getting a restart in the proper way.
"We are not through the coronavirus crisis yet, but we can now see the light at the end of the tunnel and our many fans, partners and colleagues can now look forward to seeing the team in battle.
Dialogue with fans and partners
"Initially, this will still be at a distance in front of a screen, but it is unconditionally a bright spot for all of us at FCK and Telia Parken. We are looking forward to having great experiences together again later.
"Now we want to have a dialogue with our fans and partners about how to make the most of this opportunity in a responsible way."
- - - - - -
After the away game in Lyngby we have a home match scheduled against Randers FC, after which the program for the Superliga playoffs will be laid out. There is at present no clarification on our second leg in the UEFA Europa League against Istanbul Basaksehir.