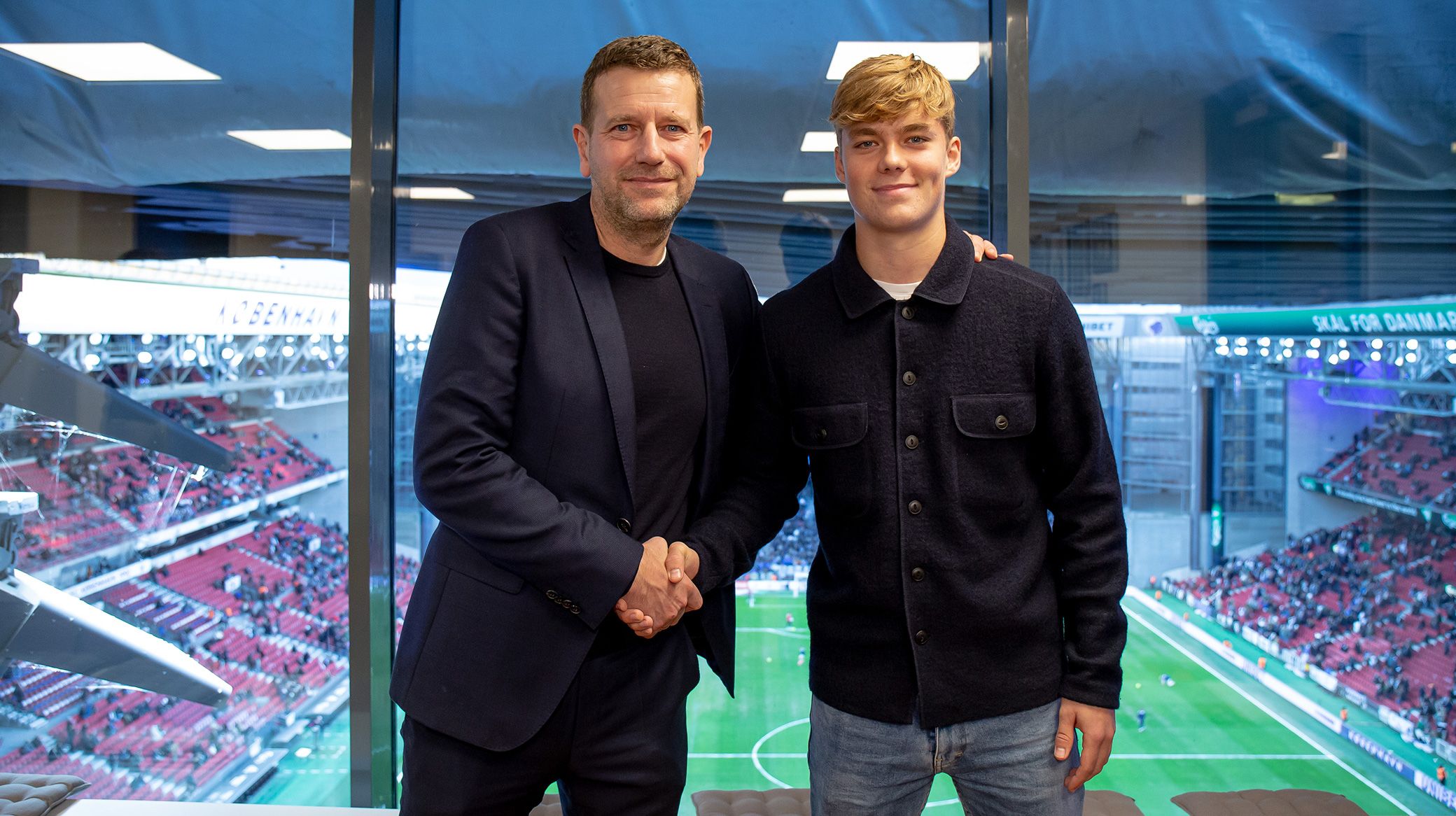 Andreas Højberg, FCK.DK
Daniel Haarbo extends FCK contract
24/11 2021 09:48
F.C. Copenhagen U19 midfielder Daniel Haarbo has extended his contract at the club until the summer of 2024.
"I am proud to remain at the club and get my contract extended," said Haarbo. "It means a lot to me and it is a great day for me and my family."
Haarbo, 18, joined KB Talent / FCK from Boldklubben Søllerød-Vedbæk as a 10-year-old back in 2013.
This season he has scored seven goals from 11 appearances with the U19s and boasts a handful of Danish youth caps too.
"I have been in the best development environment and have had skilled coaches throughout my time both at KB and in the FCK Talent Department," added Haarbo. "And I have learned a lot that I can use in the future. I still have to develop a lot of things in my game, and on senior level there are of course even greater demands. But I am still at the beginning of my career and it will probably come with hard work."
Role model and visionary player
FCK development director Sune Schmidt-Nielsen is delighted to have Haarbo's future wrapped up.
"It is gratifying that we can sign another full-time contract with a player from the year 2003," said Schmidt-Nielsen.
"Daniel is one of the most talented in his year, and has been on all the youth national teams over the years, and has been dominant on our talent team in recent years.
"He is a role model both mentally and tactically, he is an incredibly good midfielder with great vision and an understanding of his game."
Daniel Bisgaard Haarbo
Born: 14 March, 2003
Denmark international appearances: 4 U17, 1 U18 and 7 U19 caps