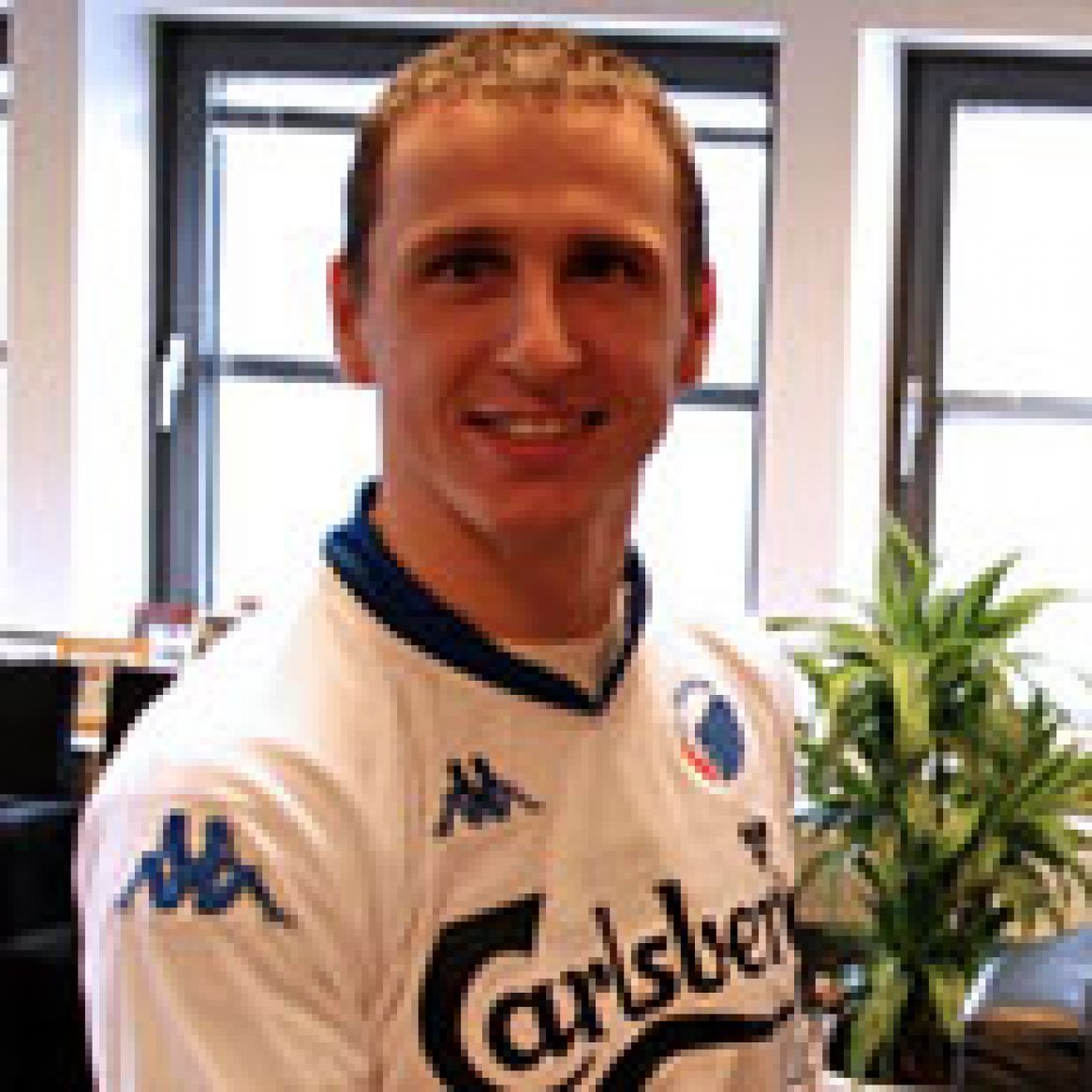 Czech international joins F.C. Copenhagen
23/01 2008 18:36
F.C. Copenhagen has Wednesday the 23rd of January agreed terms with the czech club, Sparta Prague in regards to the transfer of the player Zdenek Pospech. A three and af half year contract has been made with the highly rated back.
Pospech is an offensive back, who has played over 200 matches in the czech domestic league, won championships, played UEFA Champions League and UEFA Cup and is e newly regular in the czech national side.
- I have heard so much good about F.C. Copenhagen. The club has a big name in Europe now and my friend Libor Sionko told me that this was the rigth club for me. My first impression leaves me with no doubt – I have made the right choice! The ambitions of the club are similar to my own and I'm looking forward to start here on monday, says Pospech, whos nickname is "Pospa".
F.C. Copenhagen head coach, Ståle Solbakken, is extremely happy to get a player of such caliber added the team:
- We have been looking at Posbech for quite a while and I'm satisfied that he's now in Copenhagen. It's a real good offensive back, hes stron one on one, quick on his feet and has great stamina. Furthermore he has international experience, so he is more or less a complete player, says Solbakken.
Zdenek Pospech will be wearing shirt number 2 and he starts training on monday the 28th of January at 11:00 in the F.C. Copenhagen training ground.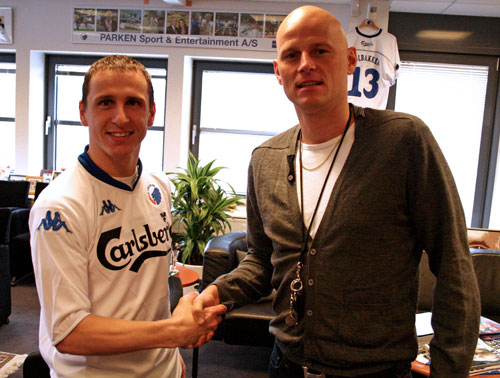 Head coach Ståle Solbakken shake hands with new signing Pospech...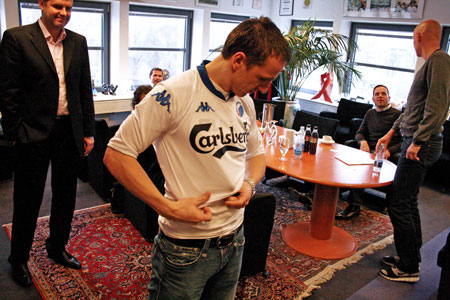 "Pospa" trying on his new shirt...
Photos: FCK.DK / Daniel Rommedahl