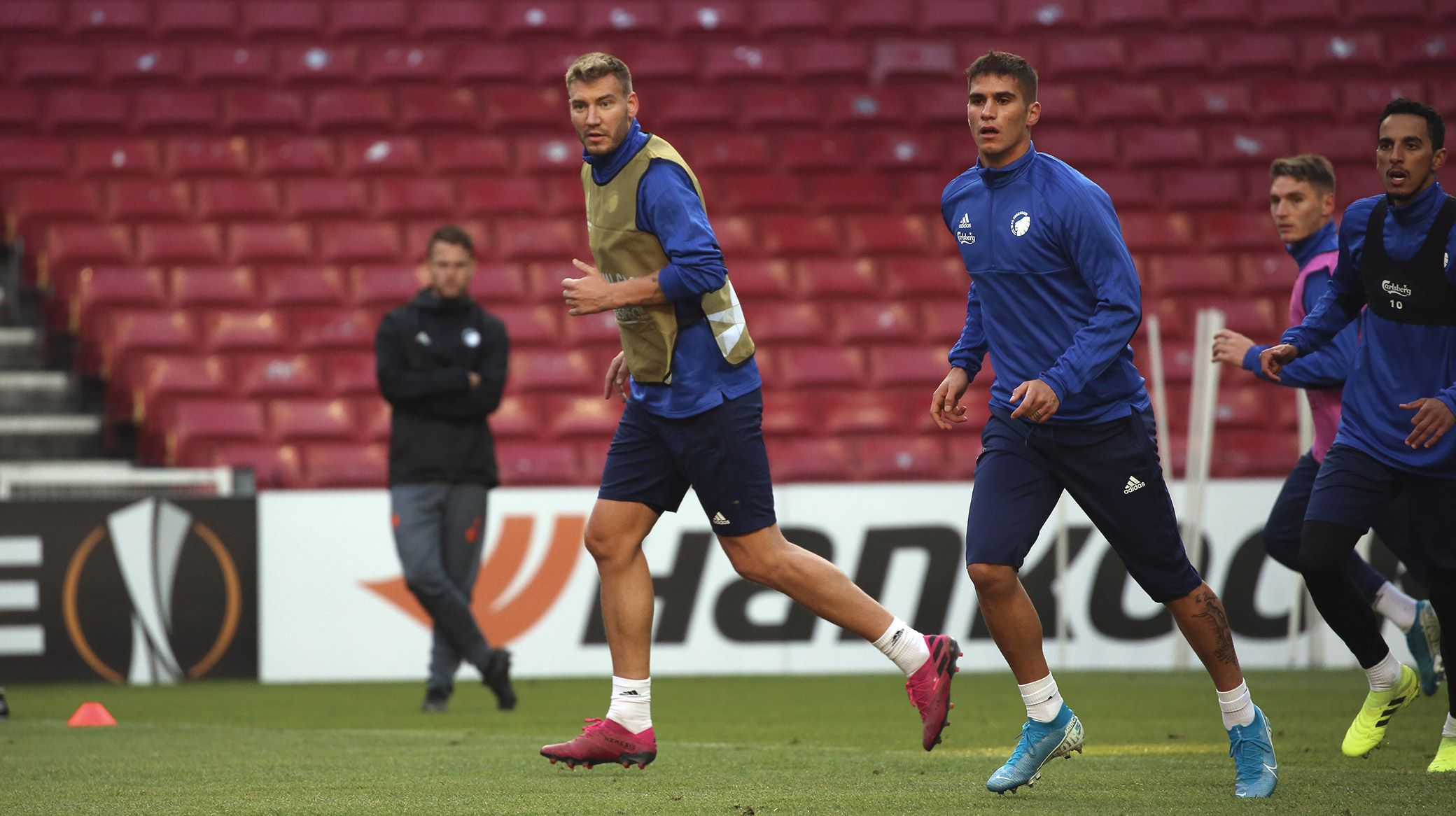 FCK.DK
Bendtner: We need a good start in Europe
18/09 2019 18:34
F.C. Copenhagen striker Nicklas Bendtner is ready to make his Telia Parken debut on Thursday and is desperate for a winning start in the UEFA Europa League.
Bendtner spoke ahead of FCK's first group game with Lugano, which kicks off at 18:55 on Thursday night.
"I am looking forward to it!" said Bendtner.
"This is our first match in the group, so I think there will a high intensity, and of course we have to get off to a good start in the Europa League. I'm looking forward to meeting the fans, it's going to be really big!
>> How to buy F.C. Copenhagen tickets
"For my own part, Ståle is right when he says we take it day by day and look at the numbers as I progress. And then at some point, when I've got a few more minutes in my legs, I can begin to knock on the door of a starting place, but at this time it is not relevant."
Bendtner has played many major Champions League matches in the past, but the Europa League is not new to him either.
"I played in the Europa League for the last two years at Rosenborg, and of course it will never be the same as the Champions League, but it's still a big European tournament where you can compare yourselves against other big teams," he said.
"So it's still a fun tournament to play in."
--------
F.C. Copenhagen vs Lugano tickets
You can still buy tickets for the game on Thursday evening. Click below to find your seat!