Jan Christensen, Getty Images
Ankersen: We won't be gifted anything
24/10 2020 18:30
Peter Ankersen can play his fifth match for F.C. Copenhagen on Sunday after returning to the club from Genoa in the summer transfer window.
And the defender is hoping for all three points as FCK get ready to take on AGF in Aarhus.
"FCK always go onto the field to win, regardless of whether we play at home or away, and regardless of the opponent. We will also do that on Sunday," Ankersen said.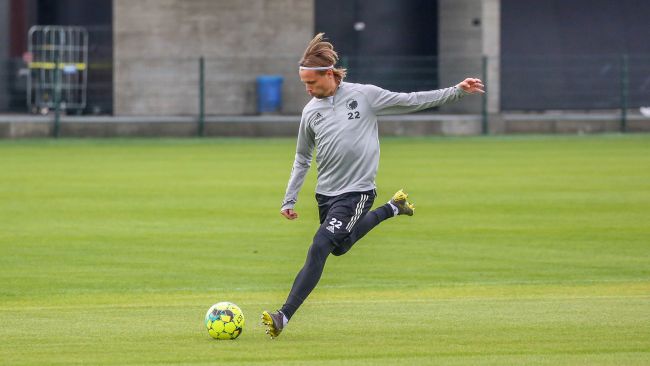 "Everyone knows we have not had the start to the season we had hoped for, but I know we have the qualities within the team to get out of the hole we have dug ourselves into.
"We also know that we won't be gifted anything and that we must get ourselves back on track. We must use the AGF match to start that. It requires that we stand together and show that we have a strong team."
AGF finished third in the 3F Superliga last season and are undefeated so far this term after five games.
"We have great respect for AGF, but right now it is not about who we meet, but that we make it click on the field as a team," Ankersen added.
"All the focus is on ourselves and the things we can do something about to ensure a strong performance. I have no doubt at all that we will win lots of matches when we hit our best level. I also feel that we are working closer to that all the time."
FCK fans do not have access to the match due to the Covid-19 restrictions, but you can follow the match on 3+ or Viaplay from 6pm.
Peter Ankersen has faced AGF 14 times in the 3F Superliga:
9 times with FCK = 6 wins, 3 draws, 0 defeats
5 times with Esbjerg = 4 wins, 0 draws, 1 defeat
Peter's first Superliga match was on 14 April 14 2010, when he came onto as a second-half substitute for Esbjerg in a match against FCK. The Lions won the ,match 3-2, with current temporary head coach Hjalte Nørregaard scoring after seven minutes.
Peter has played 185 Superliga matches for FCK and Esbjerg, including 180 starts.