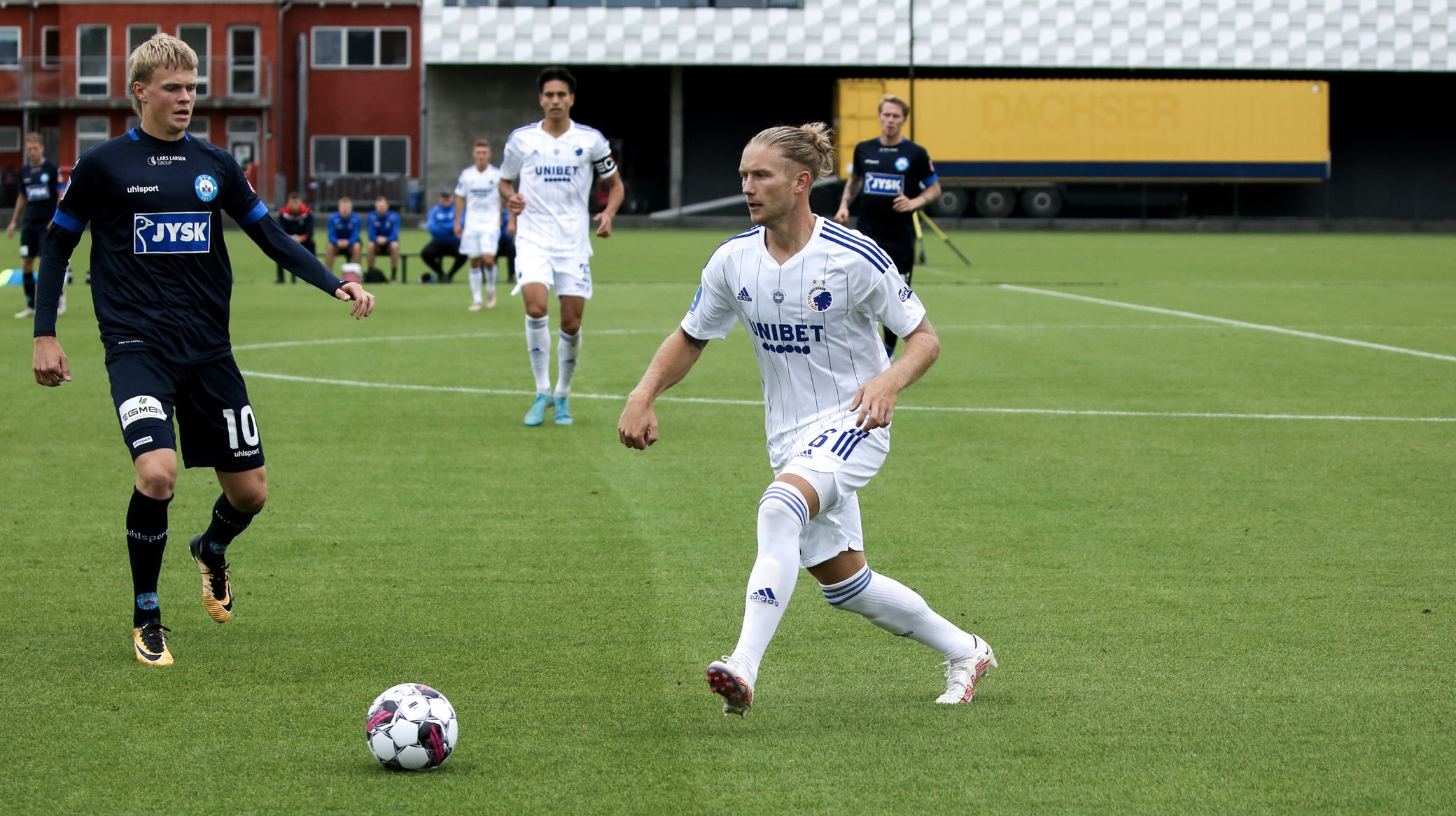 Torkil Fosdal, FCK.DK
3-0 til Silkeborgs reserver
03/09 2022 12:00
Silkeborg vandt dagens 45 minutters reservekamp med 3-0. Det var en udmærket gang træningskamp med fint tempo og som kampen skred frem kom vi også til et par chancer, der kunne have slettet nullet på måltavlen.
Men det vigtigste var en god gang kamptræning for de, der havde brug for det - og det gav blandt andet uofficiel debut til nyankomne Christian Sørensen på venstre back.
Peter Ankersen var ikke med i dag, da han døjer med en småskade, så han burde også have været noteret på skadelisten i går, hvor Roony til gengæld ikke skulle have stået. Den unge svensker er klar igen efter sin skade og spillede i dag pladsen som den ene 8'er.
Matchfacts
Lørdag den 3. september, kl. 11 på Nummer 10. 45 minutters reservekamp
F.C. KØBENHAVN-SILKEBORG IF 0-3
13.: 0-1 Robin Østrøm
28.: 0-2 Søren Tengstedt
40.: 0-3 Alexander Busch
21 Kalle Johnsson - 19 Elias Jelert, 44 Aksel Halsgaard, 27 Valdemar Lund, 6 Christian Sørensen - 40 Roony Bardghji, 35 Marko Stamenic (anf.), 18 Orri Óskarsson - 23 Akinkunmi Amoo (43.: 46 Noah Sahsah), 29 Mamoudou Karamoko, 17 Paul Mukairu