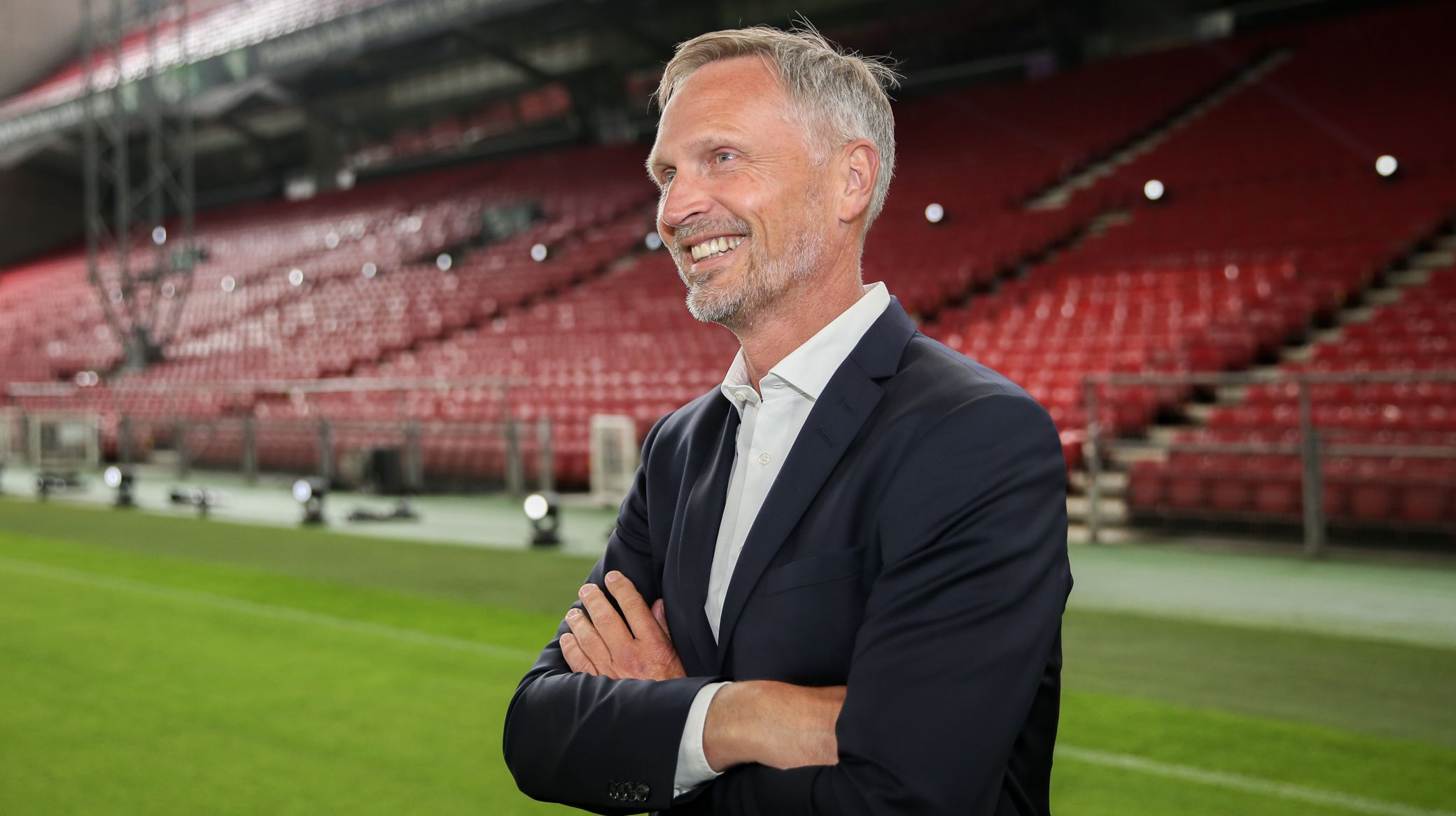 FCK.DK
Lars Bo: Tak - I er verdens sejeste fans!
13/07 2020 10:52
Det var helt vidunderligt at have jer tilbage på tribunerne søndag. Længere er den ikke. Det gjorde os ikke bare glade at se jer. Det gjorde os også utroligt stolte.
 
Vi stod med en stor og meget vanskelig opgave. Vi skulle sammen vise, at fodboldfans selvfølgelig godt kan gå til fodbold og stadig gøre det på en sundhedsmæssigt sikker og smart måde. I klubben havde vi arbejdet utallige timer på at forberede os bedst muligt på alle scenarier, men alt afhang i sidste ende af jeres selvdisciplin og hjælp til os, da jobbet skulle udføres.
 
Det blev en anden måde at gå til fodbold på, men FCK og alle Jer (FCK fans) viste igen, at de er i verdensklasse, de kan gå forrest og vise vejen. Holdet fik opbakning og der var masser af engagement og passion på tribunerne, og samtidig var I ultra disciplinerede og dybt loyale overfor hinanden og klubben i den måde, I gjorde det på.
Anvisningerne blev fulgt til mindste komma, og vi fik vist omverdenen, at vi sammen kan løse den her opgave. Det var som nævnt tidligere, utroligt afgørende for os, i vores arbejde, mod at få alles mulighed for at gå til fodbold normaliseret frem mod den kommende sæson – men samtidig vigtigt i forhold til at få muligheden for at have fans på stadion til en historisk europæisk kamp mod Istanbul Basaksehir om tre uger. Der er ingen tvivl om, at myndigheder, medier, DBU og UEFA så med, og der kan heller ikke være tvivl om, at vi sammen bestod denne første eksamen.
 
Nu går vi sammen med DBU og Divisionsforeningen i gang med arbejdet på at få UEFAs godkendelse til, at vi kan lukke tilskuere ind til vores europæiske kamp også.
 
Den første opgave er klaret til perfektion, nu venter den næste på søndag, når AGF kommer til København til en stor og vigtig kamp for begge klubber. Her skal vi igen sammen vise, at vi kan være både passionerede og hensynsfulde overfor hinanden på tribunerne igen.
Vi glæder os til at se jer igen.

Tak til verdens sejeste fans!