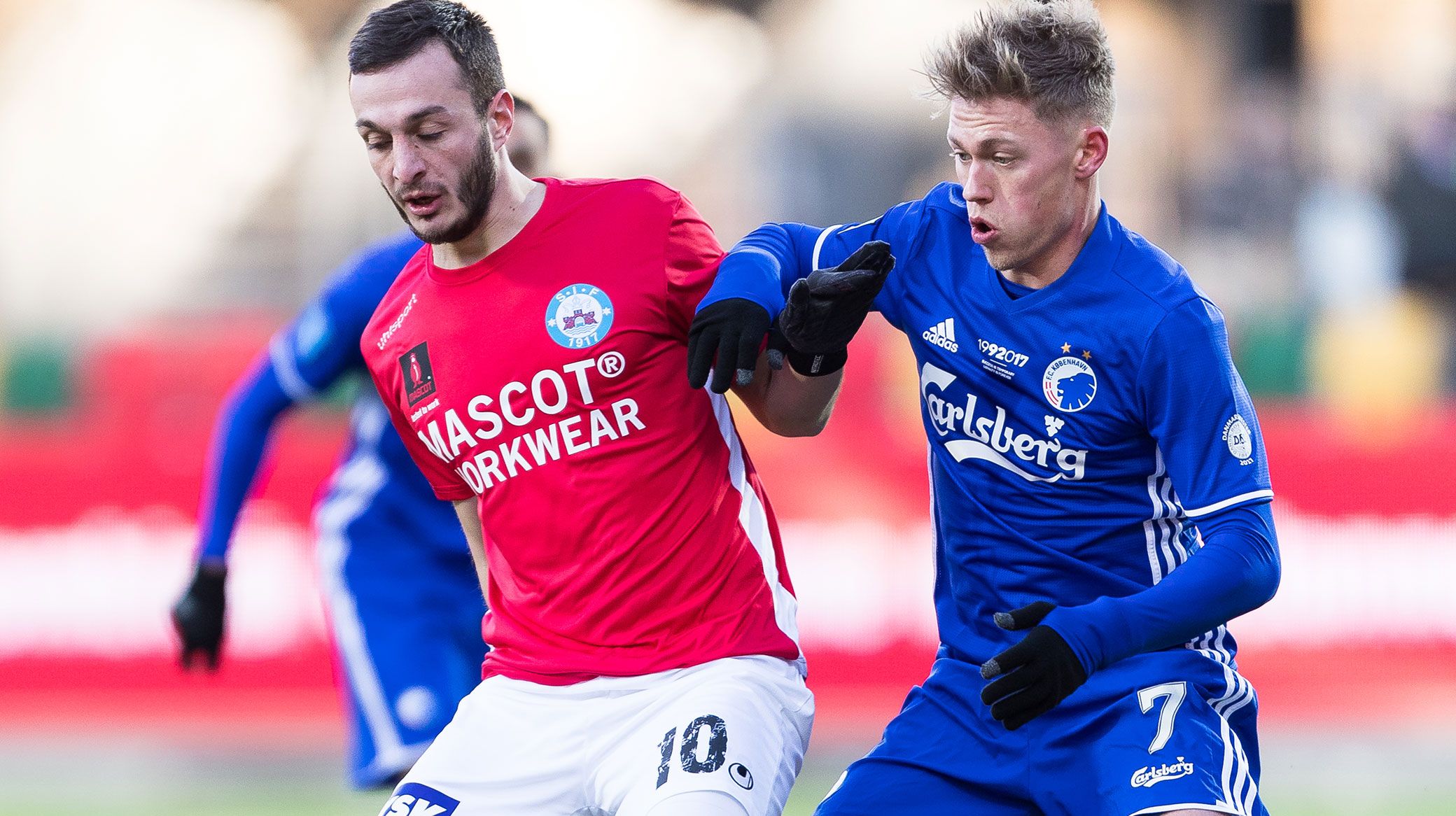 Allan Høgholm, Getty Images
Reaktioner fra Stephan, Skov og Fischer
18/03 2018 19:24
Stephan Andersen:
"Jeg mærkede ikke noget til forstrækningen i dag, så det var alt i alt en fin dag med tre point. Vi leverer en disciplineret indsats, men det er selvfølgelig irriterende som keeper at indkassere et mål på den måde, men derudover får de kun et par halve chancer indtil mod slutningen, hvor der er et skud, der tager ydersiden af stolpen. Ellers dominerer vi fint hele vejen igennem."
Robert Skov:
"Det var specielt at være tilbage, men det har været en dejlig dag, når vi får en sejr med hjem. Jeg synes, vi har holdet til at spille på en bane som den her, vi har mange gode boldspillere, og det får vi at se i dag. Jeg fik selv en god modtagelse, og det var fedt at komme ind og få lidt minutter i benene. Vi skulle selvfølgelig have afgjort det noget før, men efter 3-1 er kampen død.
Viktor Fischer:
"Vi lever en professionel indsats, og der er niveauforskel på de to hold i dag. Vi havde noget, vi gerne ville bevise. Jeg synes generelt det er en større fornøjelse at spille på græs, men som forholdene er nu i Danmark, så er banen i dag udmærket, specielt når vi får de tre point. At FC Nordsjælland taber er udmærket, men der er jo også mange andre stærke hold i slutspillet. Men det bliver spændende, og vi holder fast i målsætningen om europæisk fodbold."