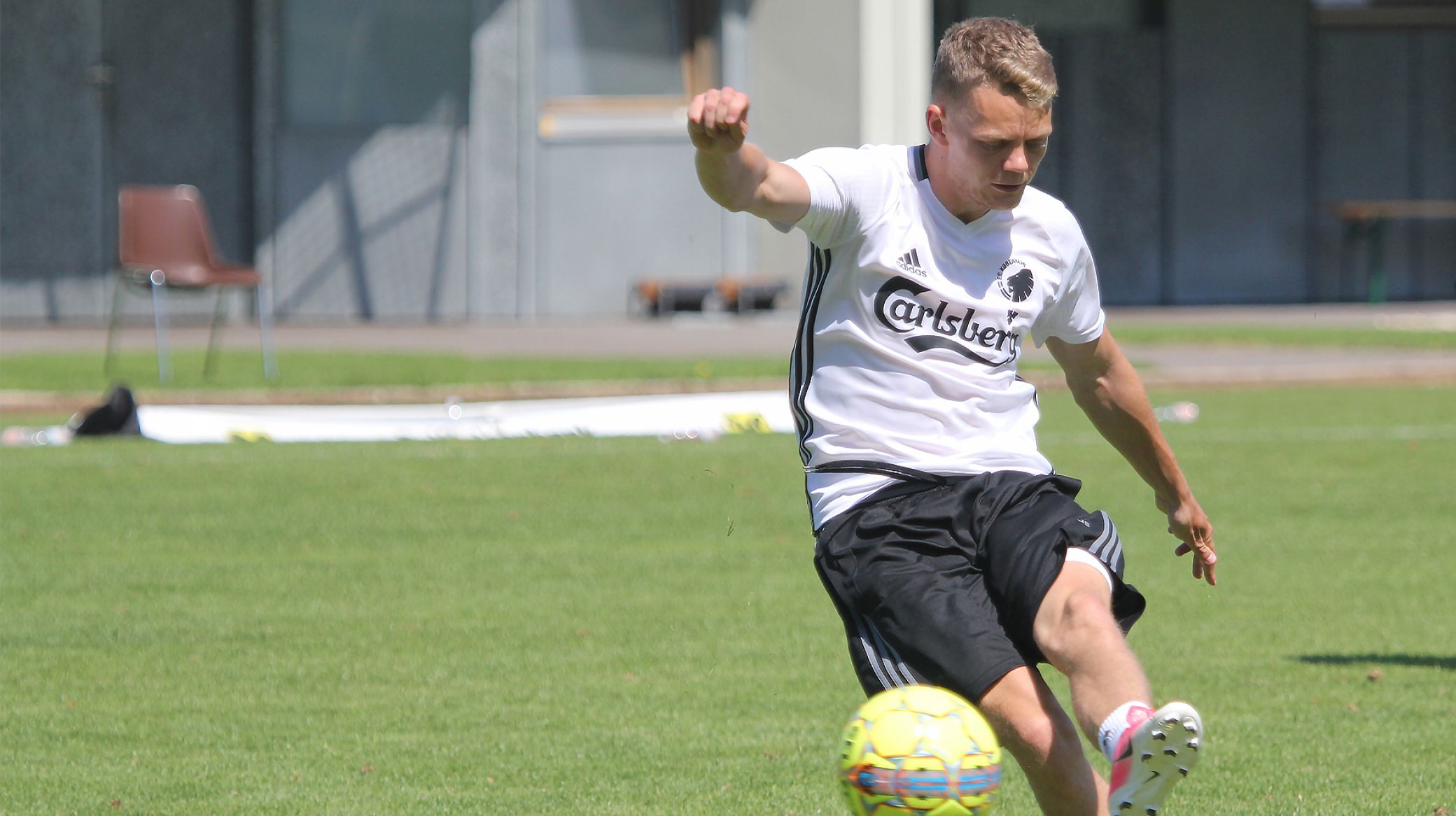 FCK.DK
Kusk: Vi skal spille hurtigt mod Hobro
28/07 2017 13:11
Lørdag klokken 18 er Hobro IK modstanderen hjemme i Telia Parken til sæsonens tredje Superligakamp. En kamp, som Kasper Kusk vil bruge til at løfte holdets spil:
 
"Det bliver en kamp, hvor vi skal ud og revanchere os lidt for kampen i Skopje. Vi skal gøre det bedre end dernede, men jeg er sikker på, at vi har det, der skal til for at lukke Hobro op. Det er et hold, der satser meget på dødbolde og står godt defensivt, så det skal vi have låst op for hurtigst muligt," siger Kasper Kusk, der selv har scoret to gange tidligere mod netop Hobro for FCK:
 
"Vi skal være tålmodige og bevidste om, at de kommer til at ville trække tempoet ud og måske trække tiden lidt. Vi skal omvendt spille hurtigt og have tempoet op. Vi har i kampene indtil nu vist gode takter i perioder offensivt, men vi skal gøre de perioder længere og finde de rigtige angrebsåbninger. Vi vil gerne spille hurtigt omkring deres store stærke midterforsvarere, og lykkes vi med det, så skal vi nok få scoret de mål, der skal til," siger Kasper Kusk.
 
Du kan finde billetter til kampen lige her - og husk også at lægge vejen forbi Fanshoppen og se vores nye FCK Experience, der åbner lørdag eftermiddag.