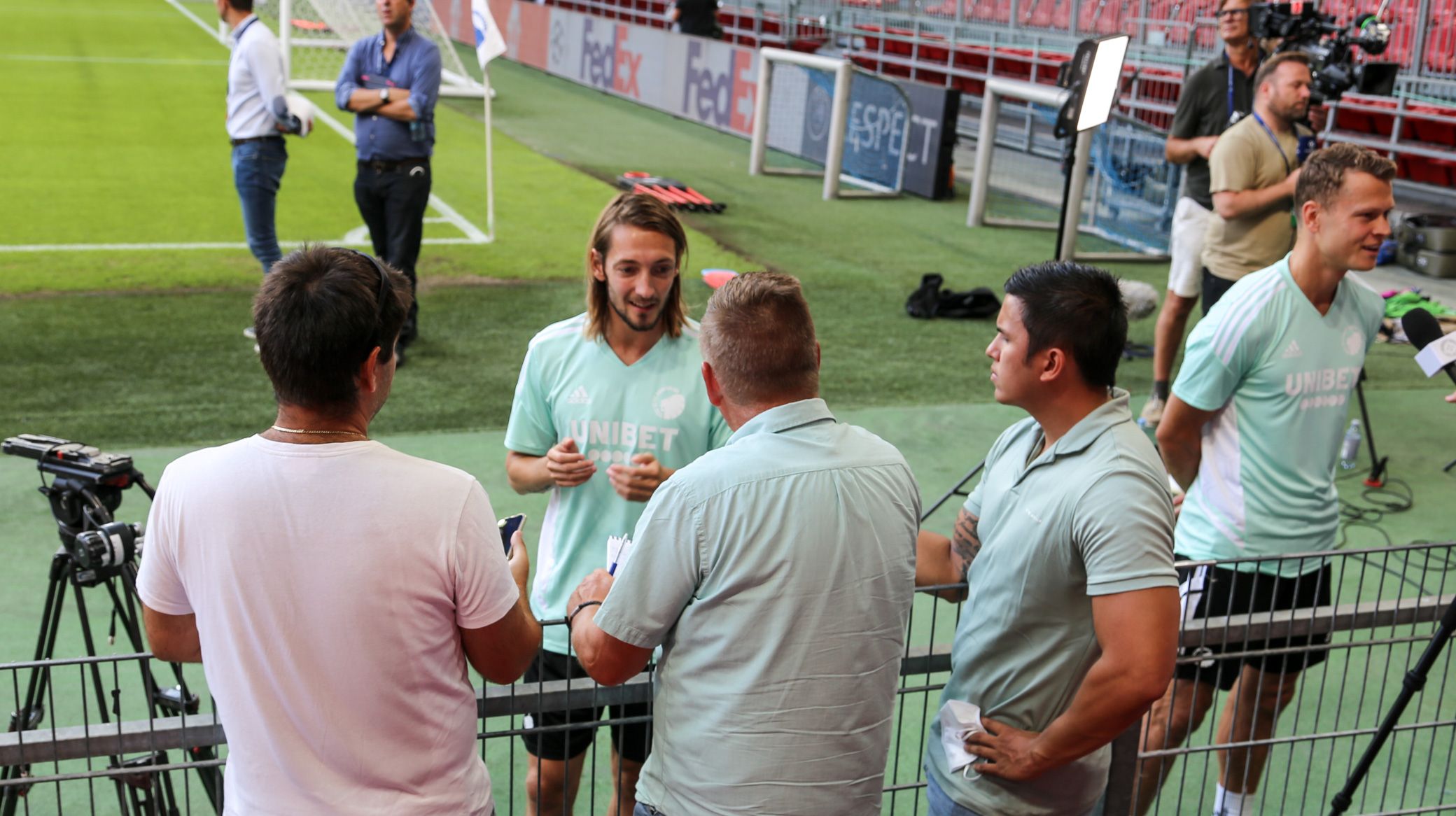 Torkil Fosdal, FCK.DK
Interviews
If you want an interview with management, staff or players, please contact Head of Communication Jes Mortensen at jmo@fck.dk.
On match days, the staff and players will only be available in mixed zone after the match, except for right holders.
In UEFA competitions, there will normally be a press conference in Parken on matchday minus one. After the press conference, players will be available in mixed zone for ca. 15 minutes, and the first 10 minutes of the training session will also be open for the media. After UEFA games, both trainers will hold a press conference.
On normal weekdays, interviews can be arranged after the training session, unless otherwise agreed.
All interviews with staff and players must be agreed in advance with the Head of Communication.
Training sessions on normal weekdays are held at the clubs training ground at Jens Jessens Vej 10, 2000 Frederiksberg. They are open for media and fans, unless otherwise stated in the Calendar at FCK.DK.