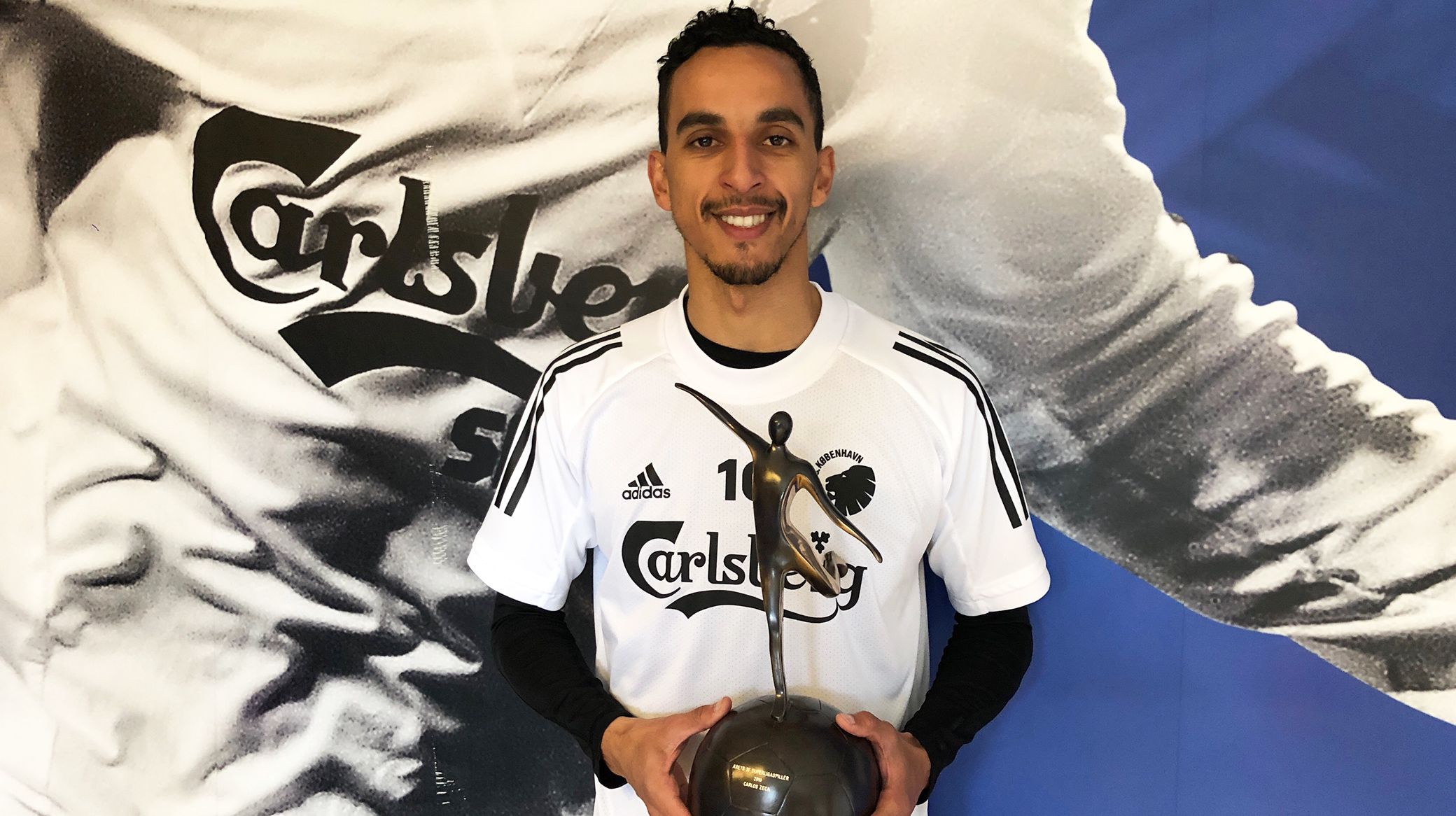 FCK.DK
Zeca wins 3F Superliga Player of the Year 2019
26/02 2020 17:35
F.C. Copenhagen's Carlos Zeca has been voted the 3F Superliga Player of the Year 2019.
Zeca, who joined FCK in 2017, has played 114 games and scored five goals for the club.
"I'm really happy to earn this award, and I have to admit when I'm a little overcome too, because normally scoring a lot of goals or doing something like that wins you such an award," said Zeca.
"I want to thank all my teammates, coaches and staff, and all those who have helped me a lot at the club. I also want to thank the fans, who always keep us going and in that way, push us to get better. And I'd like to thank my family for always supporting me.
'My first individual award'
"The award is also very special for me because it's the first time I've received an individual award. In the past I've managed to be on the 'team of the year' and things like that, but I've never managed to be the best player in the league.
"It is something very special that I am very proud of, and I will take that into the future. This will lead to working hard at work and training, and helping my teammates and the club."
The decision was made by a jury among all 3F Super League coaches and others, including Åge Hareide, Peter Rudbæk, journalist representative and more.
Zeca Facts
Zeca, 31, has played 114 games and scored five goals for F.C. Copenhagen, since arriving from Panathinaikos and making his debut in September 2017.
He was captain of the first team as early as October 1, 2017 against Lyngby and since the autumn of 2018 has been the club's regular captain and carried the armband a total of 78 times.