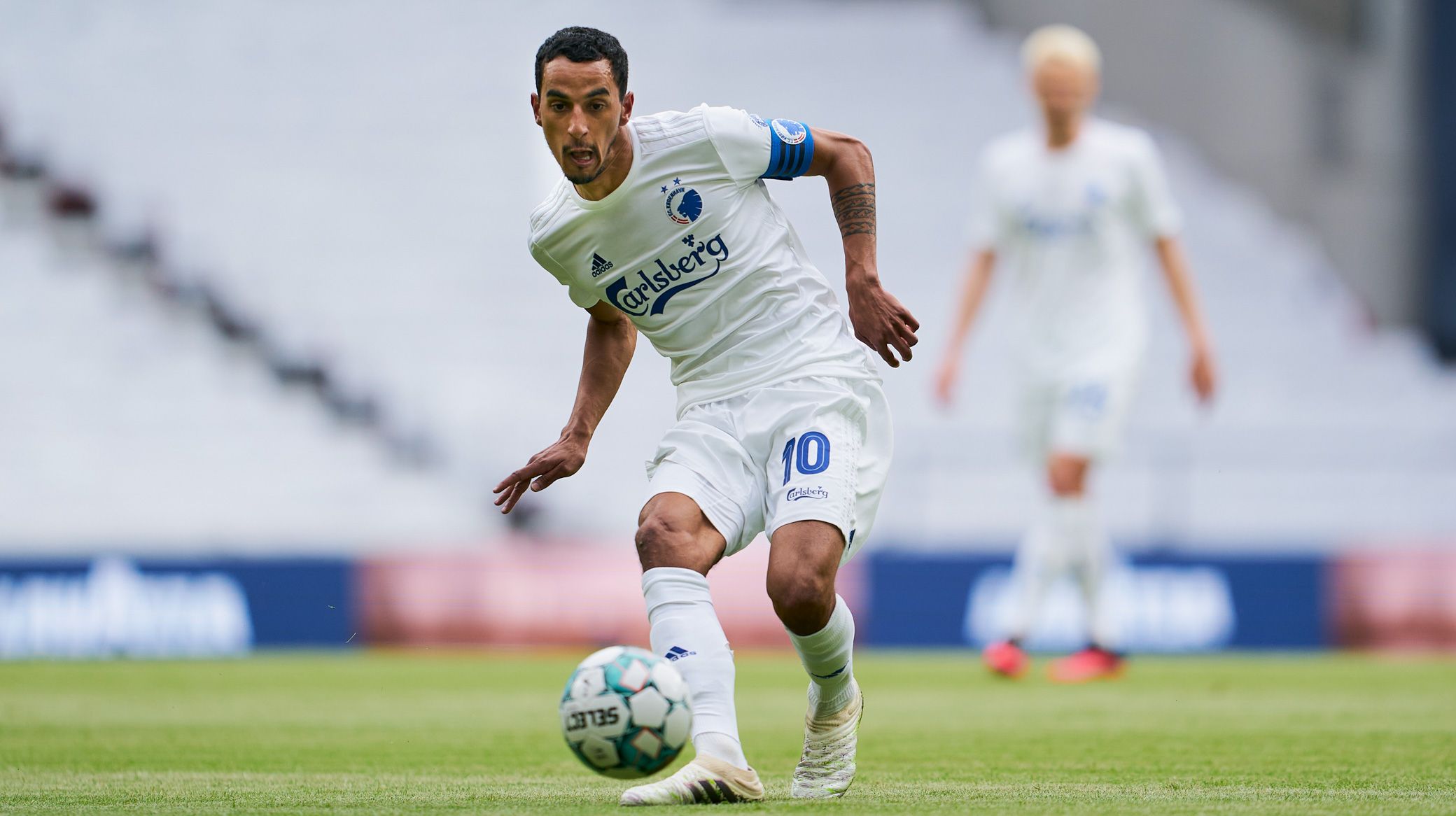 Lars Rønbøg, Getty Images
Zeca: We'll write history vs Istanbul
04/08 2020 11:56
F.C. Copenhagen's players are back in training after a short week off in preparation for Wednesday's UEFA Europa League qualifier with Istanbul Basaksehir.
And Lions captain Carlos Zeca is keen to make the last-16 second leg in Telia Parken a memorable one, despite fans not being in attendance.
"It has been really good for us to get a few days off after a hard time for all of us," he said.
"We have been able to relax with our families and take our minds a little away from football.
"Now we can properly charge up and focus on another 'final' for us - just like the last few matches of the Superliga season, where we were tasked with winning - and did so."
'No spectators makes no sense'
As many fans will be aware, Wednesday's match will not take place in front of supporters inside Telia Parken after the European Football Association did not want to deal with the matter, despite repeated inquiries and the Danish authorities' guidelines that allow spectators into matches.
Ans Zeca concedes the players wanted fans in the stands for the crunch tie.
"A lot is at stake, and it will no doubt be an exciting match," he said.
"But it's really problematic that we're not allowed to have our spectators in the stands. That decision by UEFA makes no sense when the Turks had spectators in the stadium in the first match in Istanbul just before the coronavirus break - and we have since shown that we can handle having spectators in the stadium in Denmark.
All about the first goal
"It will be a difficult and equal match. It was an unfortunate defeat for us in March, where they scored a penalty towards the end.
"And they have just won the Turkish championship, so they come with confidence.
"But we have to go after that first goal to bring things into balance - and from there anything can happen. We want to write our place in history with a spot in the quarter-finals, and we will do everything so that our fans can once again have something to cheer about after a difficult season."
N'Doye will be missed
In addition to the absence of the crowd, the match will unfortunately also be without 35-year-old striker Dame N'Doye, who declined to a new short-term contract with the club last week.
"We will miss him a lot. He is a great player and a great person," said Zeca.
"But that's the way football is sometimes, and we have to respect that. He was a father figure to us in the squad, and he has taught me a lot about leadership - about being calm, maintaining an overview and doing the right things.
"I will definitely use those tools in the future in the role of leader. I wish him and his family all the best - and I know that it is also a difficult situation for him."
The match against Istanbul Basaksehir kicks off on Wednesday at 18:55 and will be shown live on the 6er and Dplay.
The game is also being shown live on BT Sport 3 in the UK (kick off 17:55 BST).