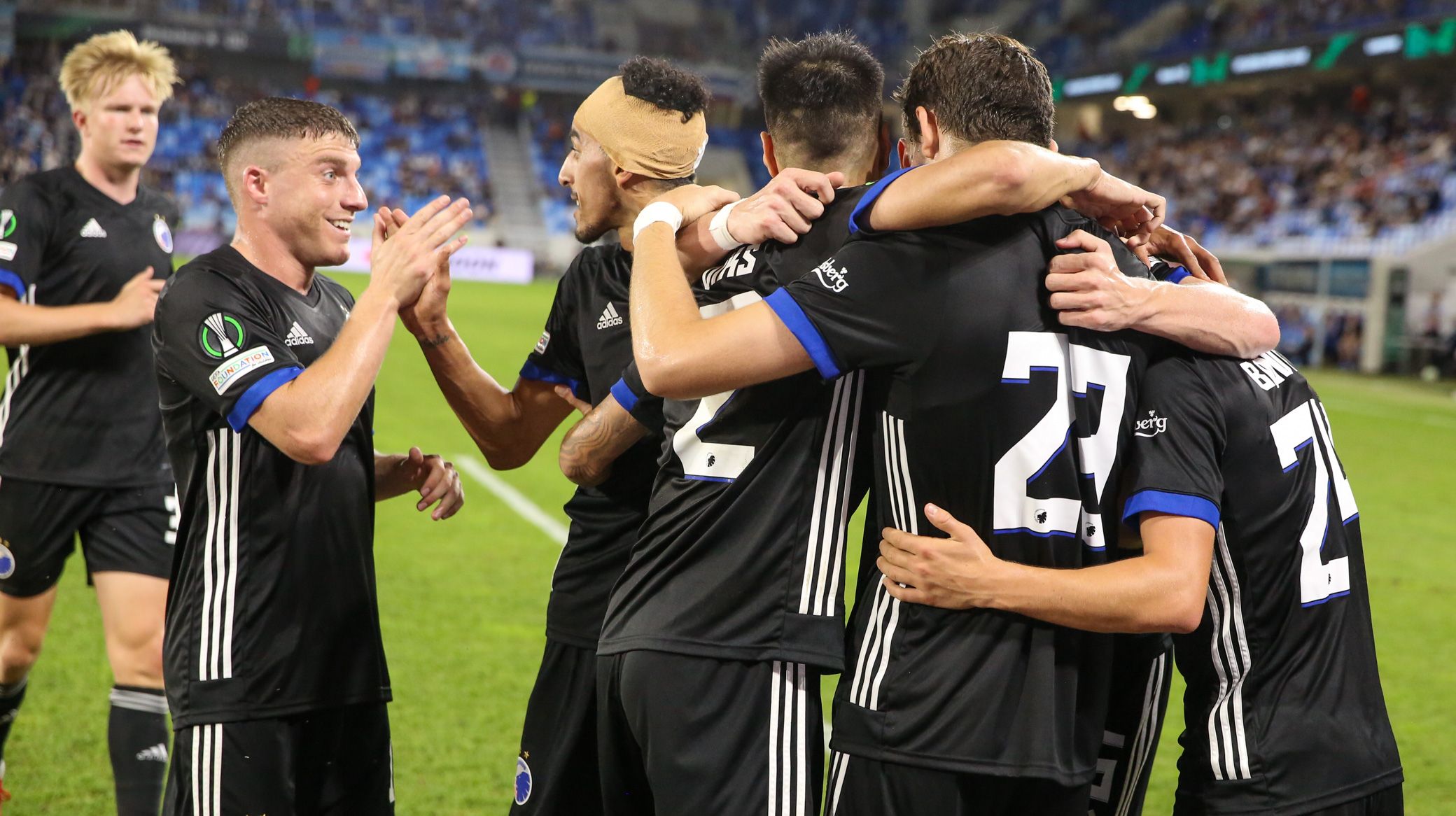 Kristoffer Skadhauge, FCK.DK
Zeca: Players showed 'character' in Bratislava
18/09 2021 18:22
F.C. Copenhagen captain Carlos Zeca said the team showed "character" in the 3-1 win over Slovan Bratislava in the opening UEFA Europa Conference League group game of the season.
Two goals from Jonas Wind and a Jens Stage strike earned FCK victory on the road, and moves the Lions top of Group F.
"It was a very important victory, even though we could not play the game we wanted on this pitch," said Zeca.
"I think the whole team showed great character with a great fighting spirit, because it's impressive to head down here and win 3-1.
"Our goal is of course to progress from the group, because the club and the fans need that, and Denmark also needs the ranking points."
Goalscorer Wind played his 100th game for the club and got on the scoresheet either side of half time.
"It was a perfect start for us!" said the forward. "It was important to win and get a goos start in the group. I'm proud to reach the milestone and it was great to celebrate it with two goals and a win, so I'm happy."
Fellow goalscorer Stage said: "We didn't deliver a great performance, but it wasn't easy on this pitch. Although, saying that, I've played on worse!
"Most importantly we got what we came for, even though they had plenty of energy at the beginning and made it difficult for us."
Defender Nicolai Boilesen played the full 90 minutes alongside David Khocholava and said: "It was a difficult match and a heavy pitch to play on, where it looked like there had been a mole party or something.
"But OK, we also made mistakes against Randers, so the pitch can't be entirely to blame.
"We tried to play our game, but the ball bobbled and danced around, and I also think it was a pretty small and light ball, almost a size 4, even though it was called size 5.
"But even though we had difficult periods in both halves, we fought when we had to, and we also played our game when we had to, so that way we solved the challenge nicely and showed flexibility under difficult conditions."
Next up for FCK is Sunday's to-of-the-table Superliga clash with FC Midtjylland in Parken, which the club has confirmed is a sell-out.