Gaston Szerman, FCK Media
Young Lions deserved late point in Youth League draw – Johansson
09/11 2023 14:21
F.C. Copenhagen U19 head coach Alfred Johansson says his team deserved the point from Wednesday's 2-2 UEFA Youth League clash with Manchester United, which required a late equaliser from the Young Lions to maintain their unbeaten record in Group A.
FCK fought back from two goals down via Emil Højlund and Amin Chiakha, with the latter scoring in the last minute of normal time at Tingbjerg Idrætspark.
"The first 10-15 minutes were annoying because we conceded two goals, and this is despite the fact that we had come out on the pitch and were expressing oursevels well," says Johansson.
"But for the rest of the match, I think there was only one team on the field, and that was F.C. Copenhagen.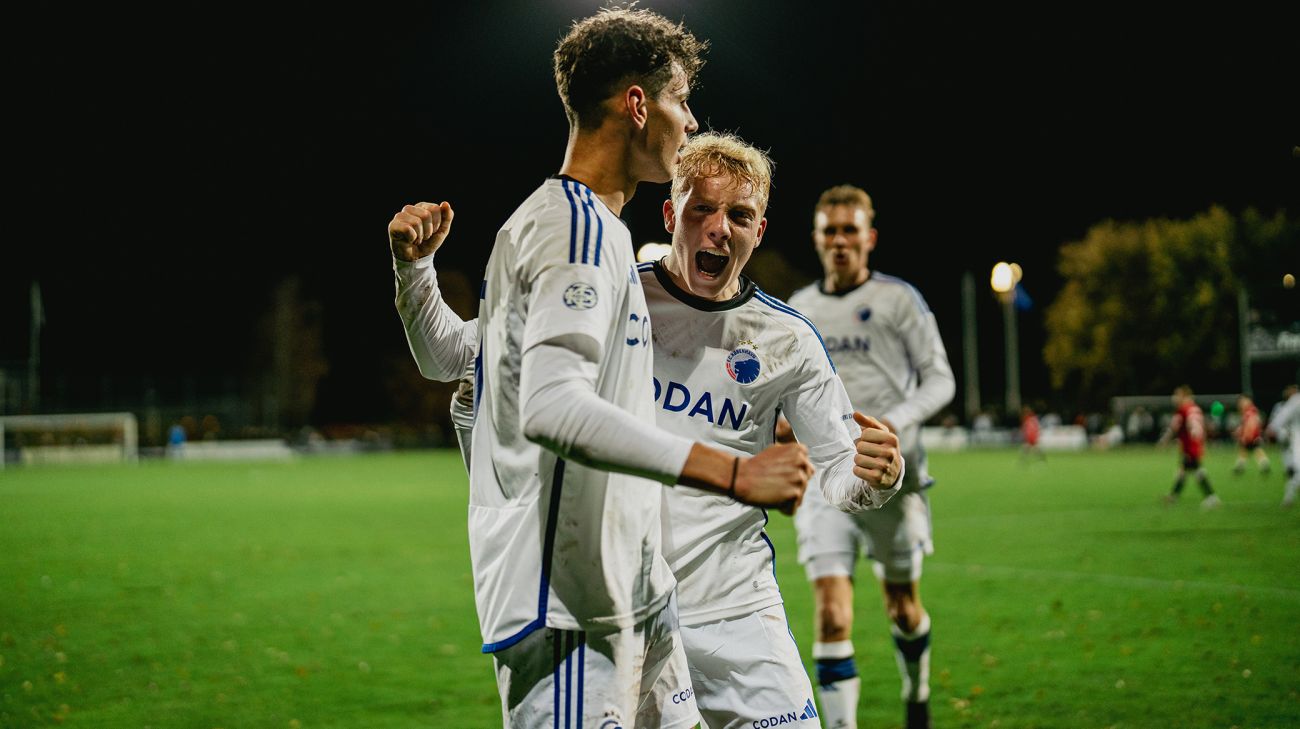 "They (Manchester United) played for the result they had for almost the whole second half, and I think we should have tried to break them down a little more than what we did. But I think we created the chances we needed to decide the game.
"It was of course a huge redemption and relief when we equalised late on. I think it was very deserved that we at least got a draw, the way we played. The team did well, and all in all I think we played a very good match."
FCK U19s progress to knockout stage
The draw means FCK will play in the Youth League knockout stage at the beginning of next year. The only deciding factor is whether the Lions finish top of Group A or second.
Group winners move directly to the last-16, while those who finish second advance to a playoff round.
Next up for FCK is a trip to Bayern Munich on Wednesday 29 November at 4pm at FC Bayern Campus, Ingolstädter Strasse 272, 80939 Munich.