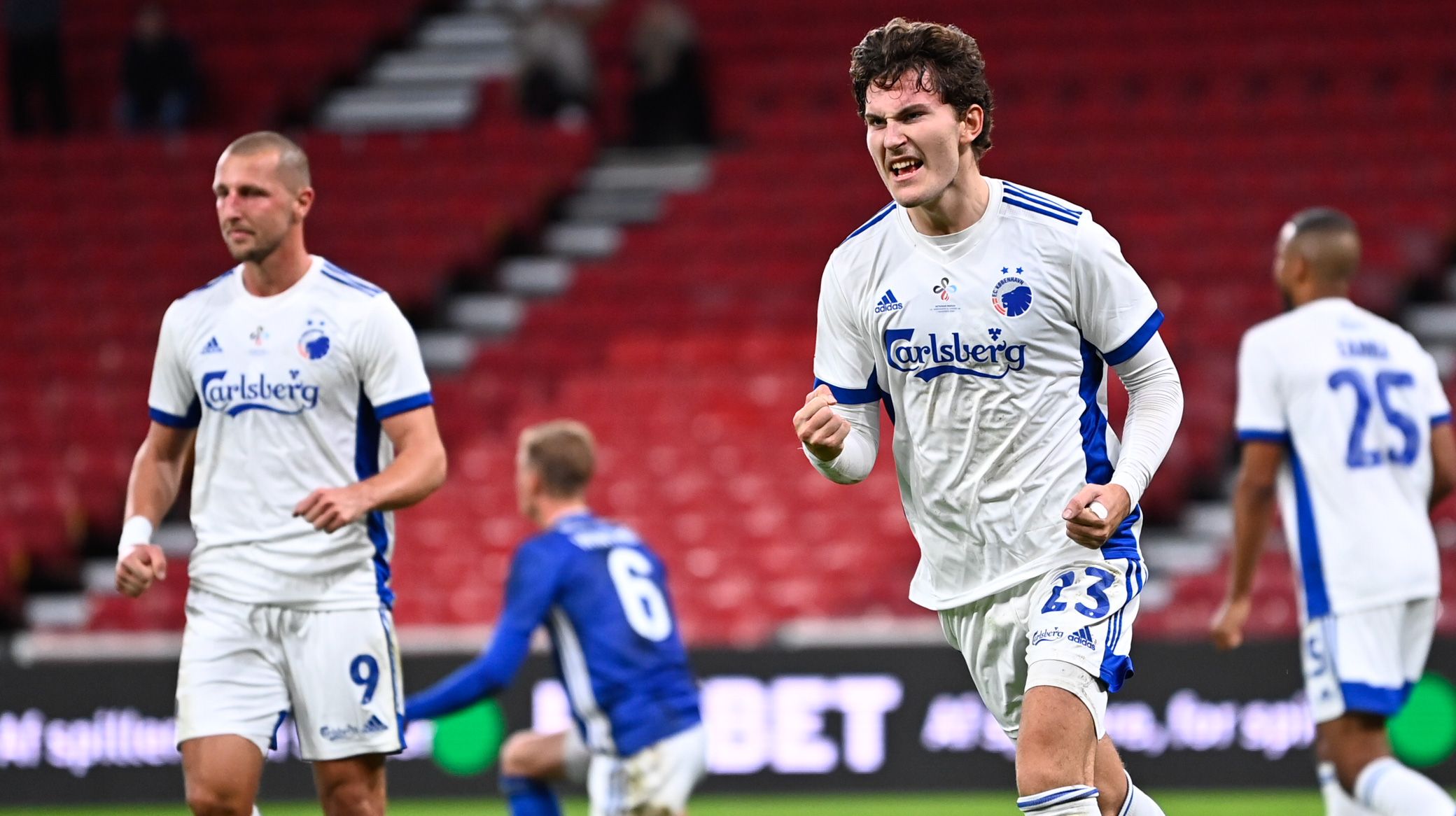 Jan Christensen, Getty Images
Wind: Denmark goals give me confidence
22/11 2020 18:35
F.C. Copenhagen forward Jonas Wind says he has reutned to the club full of confidence after scoring his first two international goals for Denmark.
Wind found the net in a 2-0 friendly win over Sweden before scoring his first competitive international goal in the UEFA Nations League against Belgium.
And he is looking to continue his fine form when the Lions face Randers in the 3F Superliga on Monday.
"There were some good days for me with the national team, where I made a good impression and scored two goals, so I have returned with great confidence," he told FCK.dk.
"Now it's about us turning the tide in Copenhagen - and it starts on Monday against Randers.
"It is great for me to get the chance (to play for Denmark) and then be able to seize it. And the fact I did well with the national team is of course something I can take home with me to the club and build on.
"I want to be one of the main players on the team - one of those who takes responsibility on the field and shows the way through good performances, even though I'm not the one who shouts the loudest.
"That was planned when I extended my contract before the start of season, and it suits me really well."
New coach with new ideas
With goals in his boots and confidence in mind, Wind is looking forward to the new set-up with head coach Jess Thorup, who is chasing his first Superliga victory with FCK against Randers.
"Jess has come up with some new ideas both defensively and offensively. It is something we have trained a lot on, so that it can be brought to life in matches as soon as possible," he added.
"For me, it's about helping the team. And no matter what formation we line up in, it does not change my role that much. It's still about showing my qualities in the game. To be able to stretch the game down the field, hold on to the ball and help set up our attacks."
FCK vs Randers kicks off at 7pm on Monday evening and can be watched live on TV 3 Sport and Viaplay.