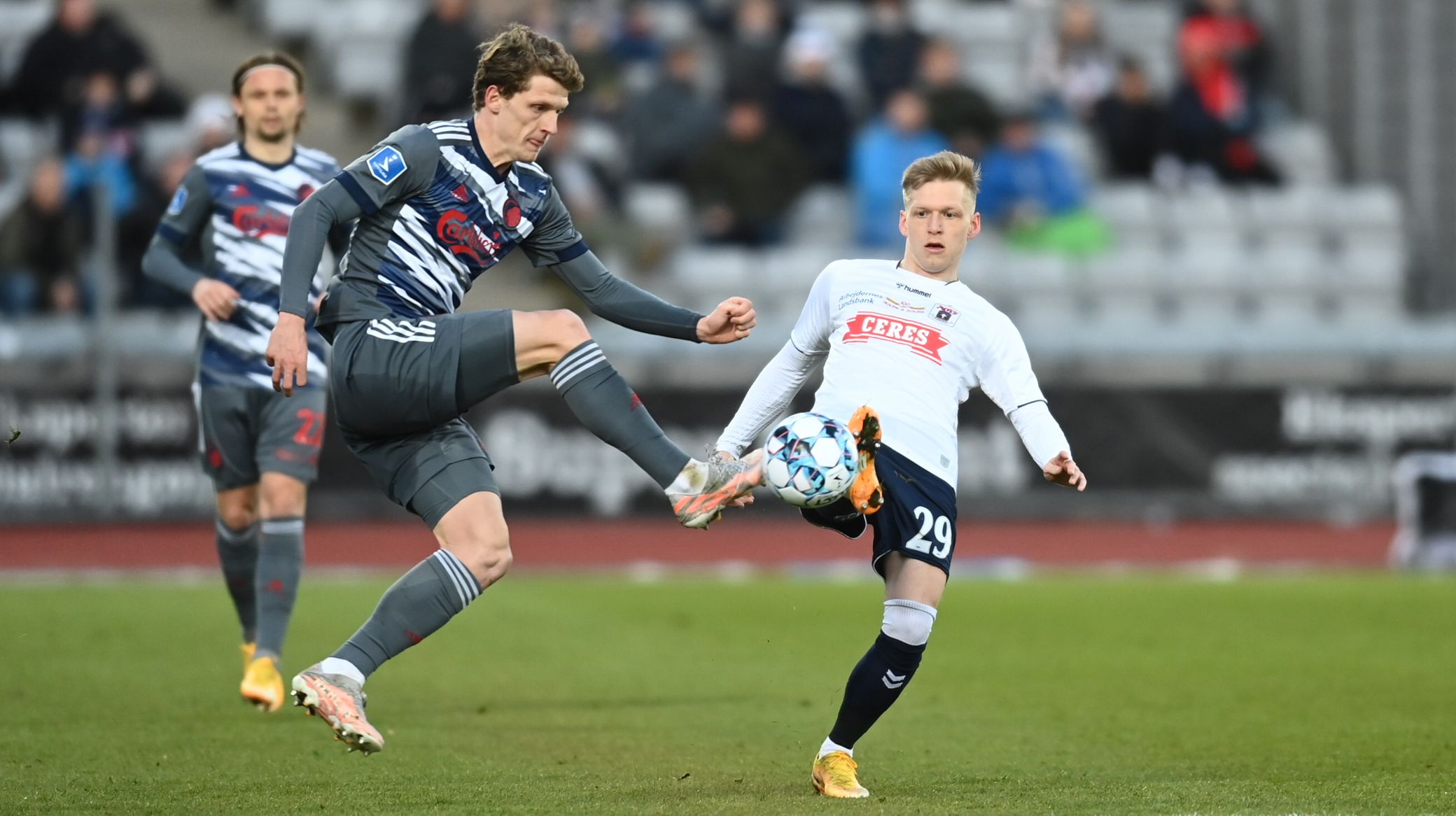 Jan Christensen, Getty Images
Wind and Stage react to FCK victory
26/04 2021 11:39
F.C. Copenhagen goalscorers Jonas Wind and Jens Stage spoke to FCK.dk after pair led the Lions to a 2-1 victory over AGF on Sunday.
Jonas Wind
"These are some important matches today and next week, and you can really move up the table if you win those games. We put everything today into bouncing back from the FCM match.
"There was a lot of intensity in today's game, and we stood together throughout and produced some great goals - and deservedly won.
"We know that AGF had god momentum and we didn't want to play to their game, but in the end we ran away with the win, so I am a happy man now. We must try to scrape together as many points as possible right now, and today we got the three points we came after."
Jens Stage
"It is special to be a match winner, but I don't know if I can recollect the goal, because so many things happened today.
"It's emotional, it was very hectic, but we at least showed a different mentality compared to Thursday's match against FCM. Every man fought for it today and that gave us the three points.
"It is difficult to explain the feeling of playing in Aarhus, on the one hand I wish them the best, but apart from Brøndby there is no better opponent to beat.
"I myself have agreed to play for FCK, and of course they're dissatisfied here in Aarhus with the fact that I now play at F.C. Copenhagen - and they may well say things to me about that - but I now think that there is a good respect from the people of Aarhus when I am over here."