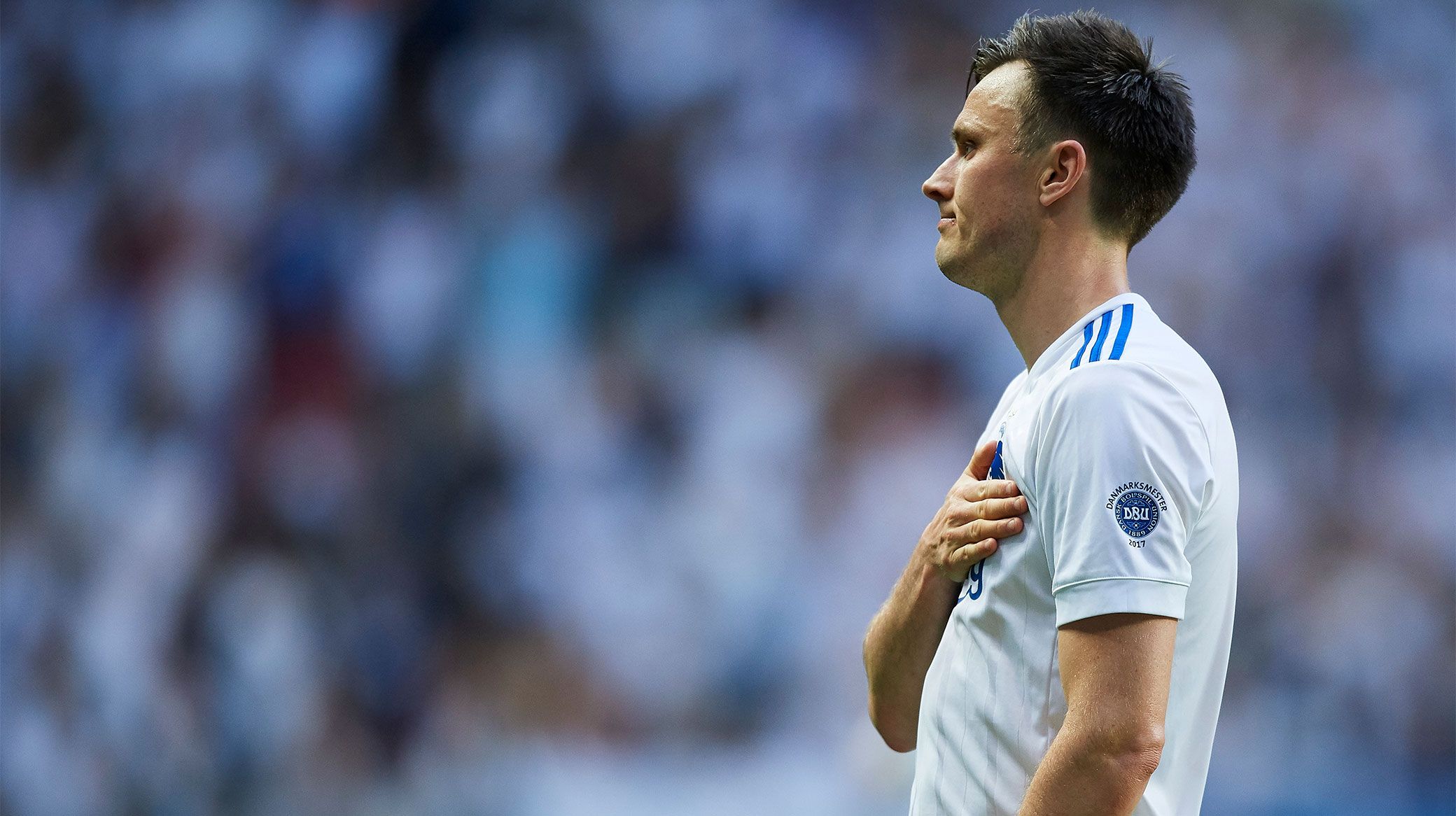 Lars Rønbøg, Getty Images
William Kvist to retire this summer
27/04 2019 15:00
William Kvist will retire from football at the end of the season after 422 matches for FC Copenhagen.
Kvist, 34, is the club-record appearance maker and has decided to call a day on his career this summer.
"I'm very proud of what I've achieved in my career as a player, both at club level and international level for Denmark, but I feel the timing is right now," William Kvist says.
 
"The club is in a very good condition, and I have realised that they are doing just fine without me on the pitch.
 
"Now, I will enjoy the last games of the season and I look forward to saying hello to the fans on Sunday night after our home game against OB."
 
Tribute after OB game
FC Copenhagen will pay tribute to William in front of the C Stand right after the OB game has ended. We hope that a lot of fans will stay for a short while and give one of the club's greatest players a moment to remember.
 
It has been decided that William will concentrate his time and energy on the fans, family and partners after the OB game. He will therefore not be available for interviews about his decision and future until Monday. Further information will follow.
 
Facts
William Kvist has won seven Danish Championships, three Danish Cup-finals and played in three UEFA Champions League group stages. He has played 81 games for Denmark.