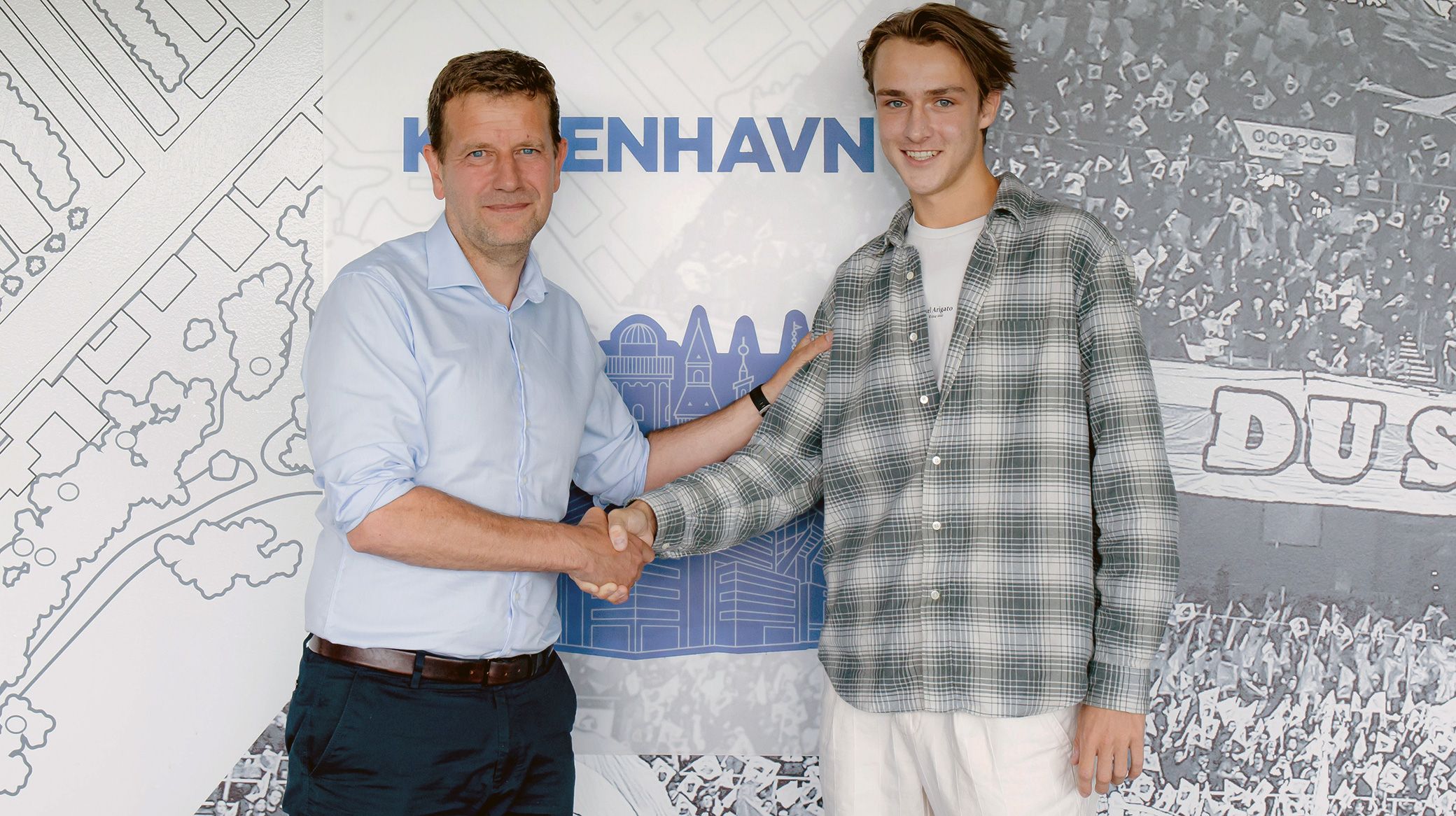 Andreas Højberg, FCK.DK
William Clem extends FCK contract
20/06 2022 16:38
F.C. Copenhagen youth product William Clem has extended his contract with the Lions until the summer of 2025.
The teenager won the Danish U19s and U17s titles with FCK last season. He is yet to make his first-team debut but has made the bench – in our UEFA Europa Conference League match against Slovan Bratislava last December.
"It is once again hugely satisfactory to settle on a full-time deal with one of our own Copenhagen boys," says development director Sune Smith-Nielsen.
"William has played for the club since he was an U13 player, and last season he has been a big part of our successful U19 championship-winning team.
A modern No 6
"He is a modern No 6 type player, and tactically he is at a very high level. What's more, he has a strong personality. He is a confident team player who is a role model for others because he is so focused and serious.
"He has great physical attributes, which is a big development area for him over the next few years. And when the timing is right, it is our common ambition to establish William in the first-team squad."
Full-time contract a birthday present
Clem turns 18 on Monday and has signed his first full-time contract with FCK.
"It's huge and it's something I've been fighting for ever since I came to the club as a 12 year old," says the midfielder.
"And it couldn't be much better to celebrate my 18th birthday with a new contract. It's something you almost only dare to dream about.
"Even though the future is in place now, it's about not sitting back. Great matches await with the U19 team in the UEFA Youth League, so it will be an exciting autumn for us.
"It's now a matter of progressing and developing. At some point, there will hopefully be some training with the first team - and I hope to one-day play in Parken. Of course, that's what you dream of."