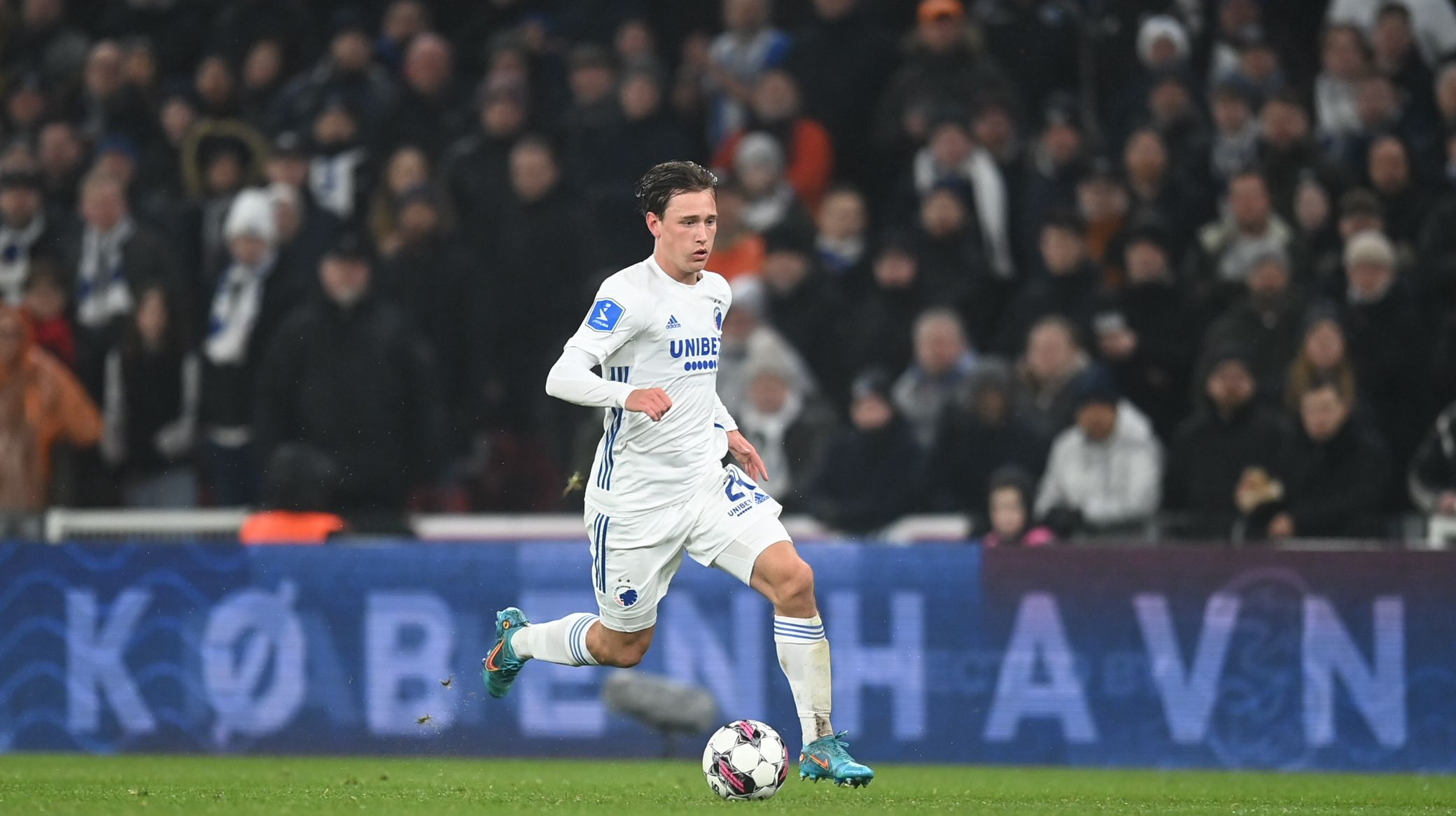 Jan Christensen, Getty Images
William Bøving sold to Sturm Graz
30/08 2022 19:00
F.C. Copenhagen have agreed the transfer of William Bøving to Austrian Bundesliga club Sturm Graz with immediate effect.
Bøving, 19, joined FCK's Talent Department from HIK and made his first-team debut in 2020. Since then, he has featured in 44 games and is now beginning a new chapter of his career in Austria.
"William is a talented player who has reached a point where he needs to play more continuous first-team football at a high level," says FCK sporting director Peter Christiansen.
"Sturm Graz is a really good opportunity for him, and since we were able to find a good financial solution for the agreement at the same time, it made sense for all parties.
"We are proud to have helped develop William, and we look forward to following him at Sturm Graz. As we have just seen with Rasmus Højlund, they can be a very strong platform for development."
Bøving, meanwhile, very much looking forward to a new challenge competing in Austrian football.
"I have been incredibly happy with my time at FCK," he says.
"I have learned a lot, both in the Talent Department and as a senior player, where I have been able to work with skilled coaches and teammates throughout.
"Now the time has come to take a new road forward, and Sturm Graz is a really good club that matches the things I've been looking for in terms of trying something different.
"I would like to thank everyone at FCK for my time at the club, and I will follow how it goes for the boys and the club going forward."
Everyone at F.C. Copenhagen would like to thank William for his time at the club and wishes him success in the future.