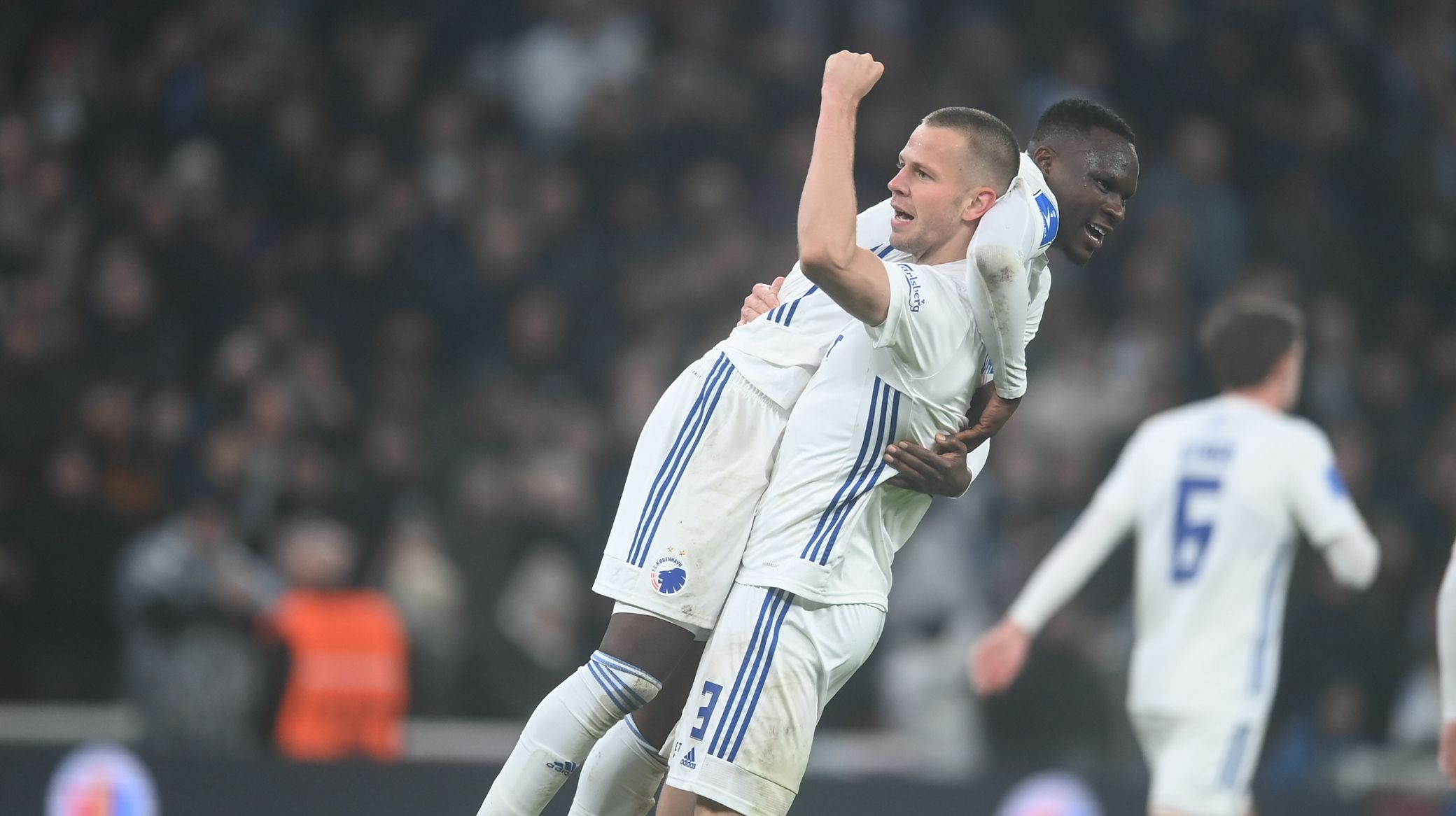 Jan Christensen, Getty Images
Vavro: Amazing to be back in Parken again
22/02 2022 14:10
Denis Vavro says it was a delight to be back in front of the F.C. Copenhagen fans after making his second debut for the club on Sunday.
Vavro created FCK's second goal as the Lions secured a 2-0 victory over OB in front of more than 26,000 supporters.
And the defender, who won the Carlsberg Man of the Match award, admits he was excited to see the FCK faithful once again.
"Even when we came out for the warm-up and met the fans, it gave me so much energy," says Vavro.
"They are my motivation! It's that simple. I feel so comfortable here - I really like Parken and the fans - and I like of Copenhagen, so I'm really happy to be back.
"I actually think it's the first time that I've been voted the player of the match, so I'm really happy about that. Thanks to all those who voted for me! But having said that, there's only one thing that really counts - and that's the championship. We all know that well, and that's why it's a team effort."
'I was nervous!'
The victory over OB was Vavro's first outing for FCK since switching to Italian side Lazio in the summer of 2019. And it's not an experience he will forget in a hurry.
"I was actually quite nervous during the first 10 minutes, even though I actually didn't quite know why!" says Vavro.
"It was our first match, and it's been half a year since I last played 90 minutes in a match. It was very special for me to make a comeback and play for FCK in Parken again. I wanted to do well and not make mistakes.
"I told Kamil (Grabara) before the match that he needed to keep a clean sheet and that I'd help him with that. That's my job as a defender. It was great to get an assist for Khouma Babacar's goal too, but my job is first and foremost to prevent the opponents from scoring.
"So when I blocked the OB striker's finish in the 93rd minute, I celebrated our clean sheet as if it were a goal! And Kamil thanked me for it."
Long way to go yet
The victory on Sunday takes the Lions to top spot in the Danish Superliga. But Vavro knows that there is still a long way to go in this season.
"The most important thing was that we won - even though we know we can play much better," he adds.
"But the three points are crucial - and a step towards the goal in May. This was our first match of the spring and there are 14 games left, and not all games will be equally positive.
"We must keep picking up three points no matter how well we do. Now we're up and running but there's room for improvement next Sunday.
Next up for FCK is a clash at Viborg FF at 4pm on Sunday, before the Lions host Randers at 8pm on Friday 4 March in Parken.