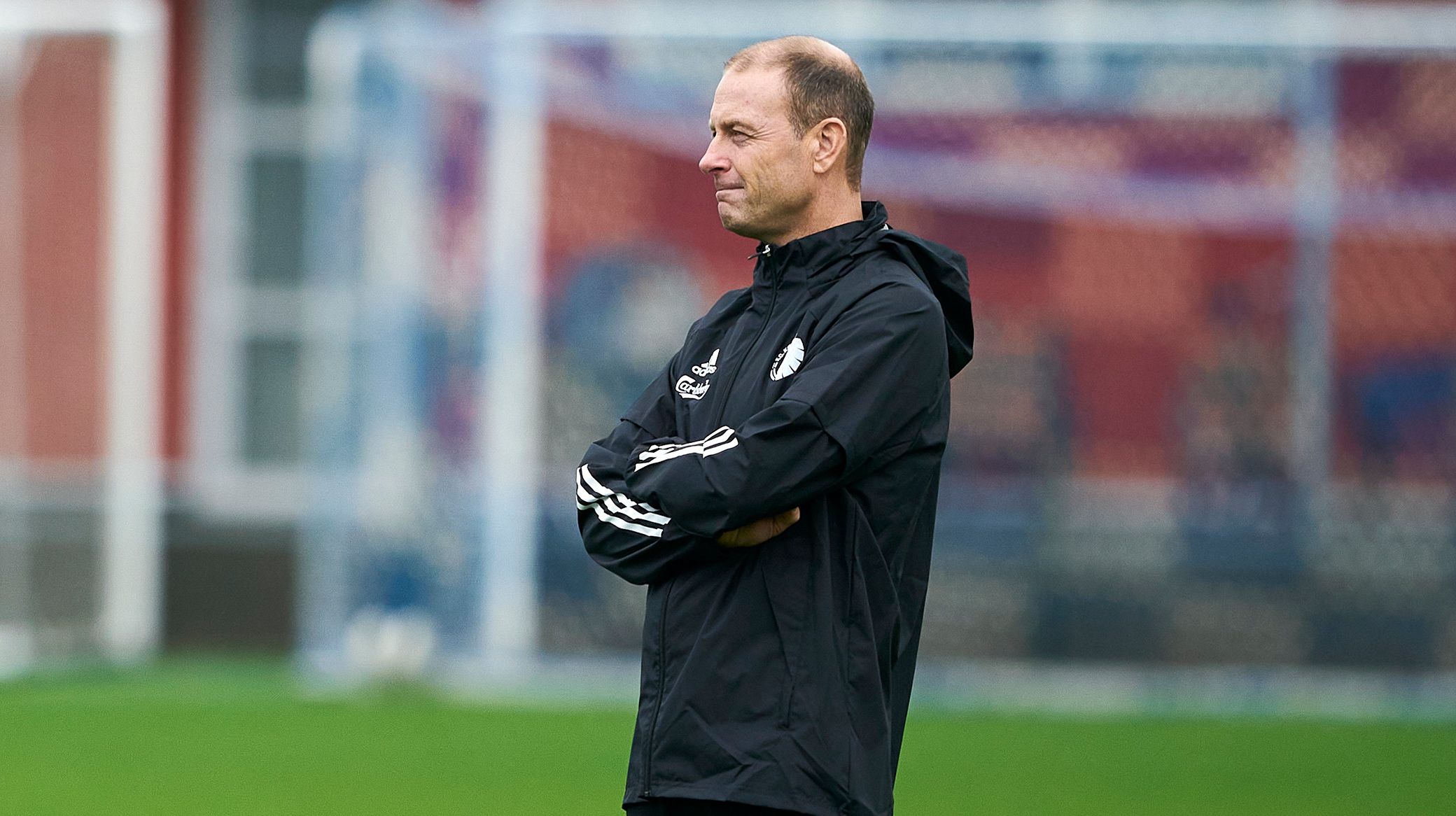 Lars Rønbøg, Getty Images
Thorup: Winter break has rekindled our hunger
02/02 2021 16:41
F.C. Copenhagen head coach Jess Thorup is ready to go with the second half of the 3F Superliga season as the Lions end their winter break at Aalborg on Wednesday.
FCK sit sixth in the table, just seven points off league leaders FC Midtjylland. And Thorup has been pleased with the progress the squad has made since returning to training at the start of January.
"The season really begins now, and we must be 100 per cent ready for it, because there is no time to relax or make mistakes. We must go above and beyond from match one," Thorup said.
"I think we have prepared ourselves as best we can, and done everything in our power to get ready. And despite various challenges, we have made the most of it.
"I have great praise for the staff and the players in terms of getting involved and getting the best out of the initiatives we have made, both on and off the training ground. We have built a strong culture with a strong team togetherness, and we need that too, because we need to be together to reach the top."
Deep squad with many options
FCK signed Lukas Lerager on transfer deadline day, as well as Mustapha Bundu earlier in the January window. Lerager isn't available for Wednesday's game against AaB but Thorup does have players back who were injured during the autumn.
"We had a lot of challenges with injuries and corona, where at one point we had six men out, so we were under pressure then," Thorup said.
"When I look down through the squad now, I can see many exciting combinations to use. It gives us many opportunities, both during the matches, where we can put other types of players on from the bench and change the momentum, and also from match to match in relation to who starts.
Important competitive environment
"This creates the competitive environment that we have to have at FCK, where there is a tough battle for every single place. This is how it is now, where we have a minimum of two good players for each place, and we must utilise this in the right way.
"I am very much in favour of flexibility, both in the way we play and in relation to the types of players we have on the field, so we can be flexible both during matches and from game to game.
"As I have said before, it is not about the number of combinations, but about the expression on the field, so that our opponents find it harder to read us."
Injury updates
Asked about the FCK squad in the lead-up to the Superliga return, Thorup said: "Our injury status is that Mohamed Daramy is about to be ready to train again, while Mikkel Kaufmann has unfortunately suffered a new injury. Lukas Lerager will only train with us from Thursday, if he continues to test negative, as we comply with the Covid guidelines.
"But otherwise everyone else is ready, so we can select almost anyone from the first team. It is also necessary for us to push both ourselves and our opponents.
"It's going to be an exciting spring and now we can't wait any longer and just look forward to getting started."
Watch AaB vs F.C. Copenhagen live
Wednesday's game is being broadcast on Canal 9 / discovery +. Coverage starts an hour before kick off at 7pm. As usual, you can also follow the game on twitter at @FCKobenhavnLive.