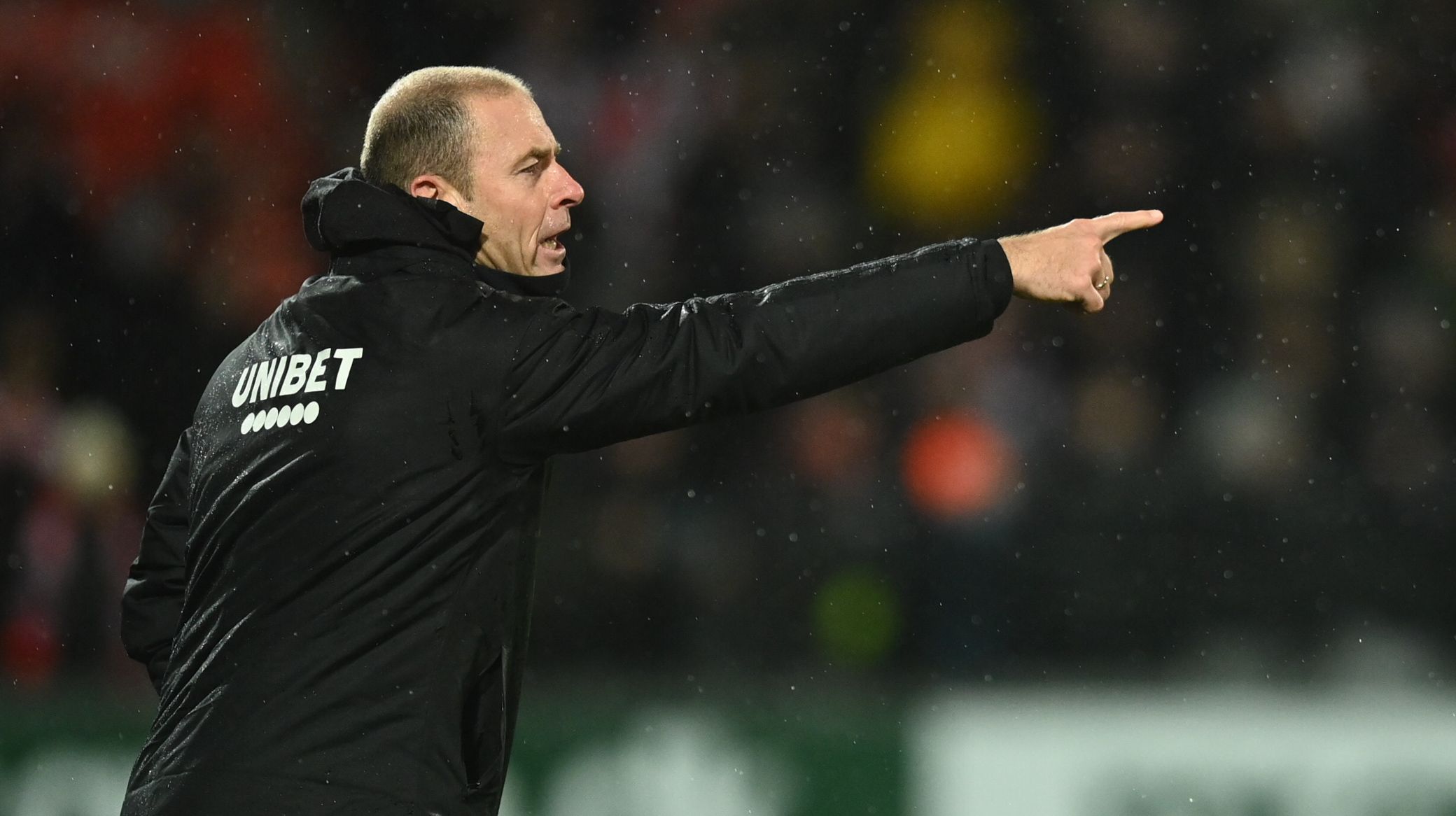 Jan Christensen, Getty Images
Thorup: We're here to win
09/12 2021 15:20
F.C. Copenhagen head coach Jess Thorup insists the team will be out to claim maximum points on Thursday when facing Slovan Bratislava in the UEFA Europa Conference League.
FCK have already topped Group F and will automatically qualify for the knockout stage in the spring.
The 3F Superliga season is also in its winter break, meaning Thursday's 9pm kick off in Parken is the last game of 2021 for the team.
And Thorup wants to send the Lions fans into Christmas with an early present.
"There must be no doubt that we will field the strongest possible team and lay out the best possible game plan to win, but I will not hide the fact that we have major challenges on the injury front," said Thorup during Wednesday evening's press conference.
"We had to fill the squad with U19 players to be able to field 11 against 11 for training, and a couple of them got a pleasant surprise afterwards when they were told that they were going to join the squad.
"It says a bit about where we are right now, but we still see ourselves as favourites. And even though we have already won the group, a lot is still at stake."
Tickets for the match are still available to buy online and in the FCK Fan Shop. F.C. Copenhagen may have won the group already but Bratislava need a win to ensure they finish second, ahead of PAOK.
"Slovan's battle with PAOK for second place means that there are several outcomes we have to deal with in this match," Thorup added.
"If, for example, they have to chase a victory or a draw then maybe we can profit from it during the match, so we are also ready for some different possibilities on the field.
"We were challenged down there by their very direct play with some strong offensive figures, but we also created opportunities to hurt them if we can control the match."
FCK will skip the Europa Conference League playoff knockout round in the spring and instead progress to the last-16 in March 2022.
"It has definitely helped us in relation to the Superliga (to top the group)," added Thorup. "At the beginning of the season we had to field both a new goalkeeper, a new right-back and a new midfielder in the team in a short time period, and later more new players were added.
"Our many matches over the first few months of the campaign meant that we were able to play the team together faster and create relationships, and we also enjoyed a long winning streak in August before injuries started to impact on us.
"Fortunately, the youngsters have been ready to take over, and no, they probably wouldn't have been given as many chances that they have received (were it not for injuries). But I am very excited about their approach and they have delivered everything they could.
"However, it has also given us some bumps in the road, but we have never been afraid to use them, and neither are we on Thursday.
"I look forward to us in the future benefiting from the many minutes of play that they have received both nationally and internationally."