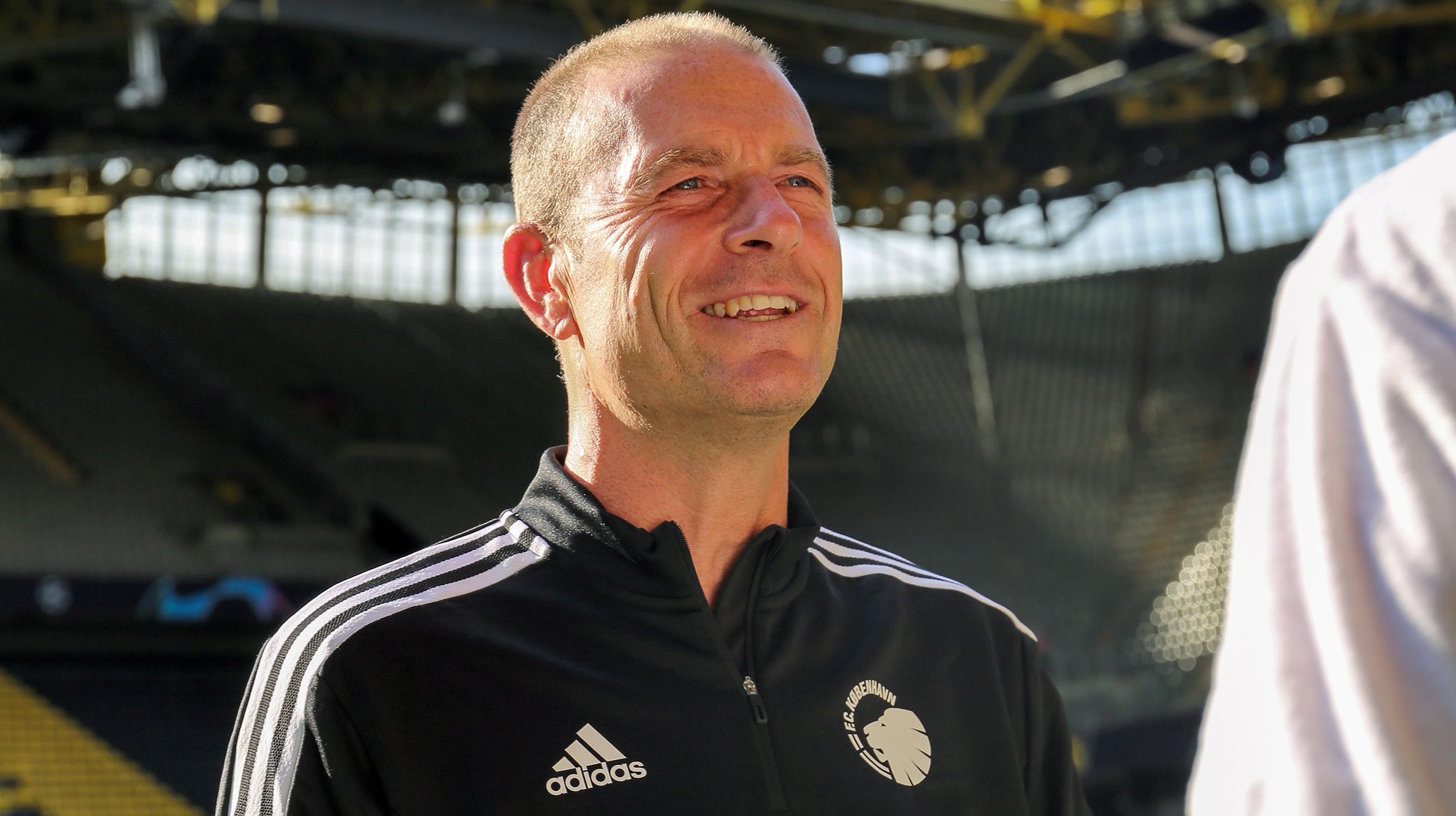 Kristoffer Skadhauge, FCK.DK
Thorup: We're here to fight for points
05/09 2022 18:12
F.C. Copenhagen head coach Jess Thorup says the Lions are not in Germany for the experience on Tuesday.
FCK take on Borussia Dortmund in the first game of this season's UEFA Champions League group stage.
And Thorup is ready for the challenge awaiting on Tuesday evening.
"We are well aware of Dortmund's reputation, both nationally and internationally, but we have not come here to experience the club and the stadium, but to show that we can make a difference in the tournament," said Thorup.
"It is one of the club's big goals every year to play with the best in the world, and we have earned that right by first winning the Danish title and then coping with the big challenge of beating Trabzonspor in the playoff.
"Now our next goal is to play in Europe after the New Year, and yes, many probably think that we will find it difficult to get points, and as I said, we know very well what we are up against in this group.
"But now it's not boom or bust, but six group games, and it's six opportunities to get points that we want to chase every single time. Then we'll have to see how far it goes.
"We have great respect for Dortmund, and it's not just because they are historically a top club in Germany and in Europe. The team they have right now has fantastic offensive qualities.
"At the same time, they look stronger defensively, so it looks like a very complete team, but that is also what you can and should expect in this tournament. This is exactly why it is so important for us to be involved. It is by playing with the best that we can take the next steps, and we can take the first ones already tomorrow."