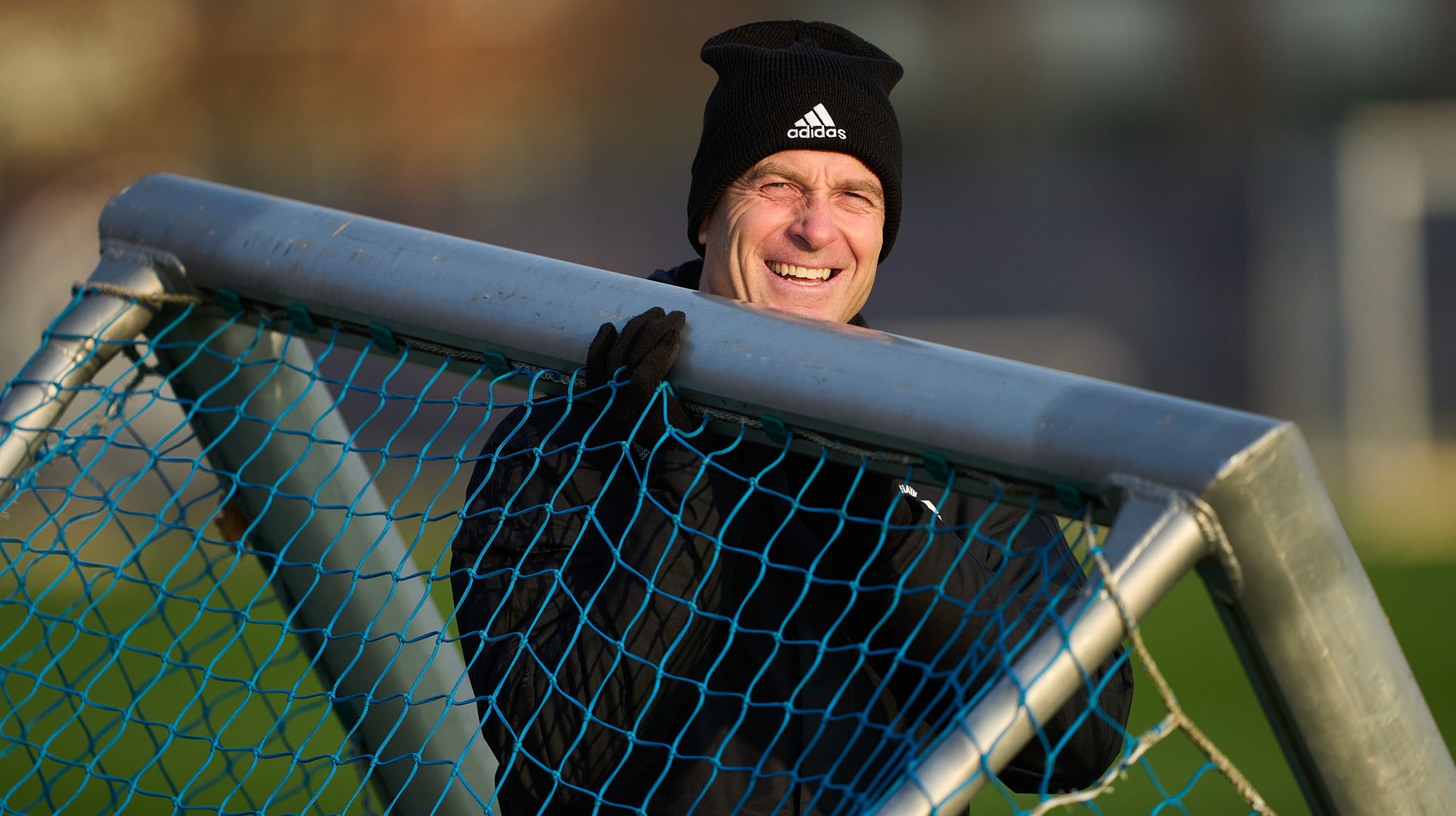 Lars Rønbøg, Getty Images
Thorup: We'll be razor sharp this spring
12/01 2022 12:25
F.C. Copenhagen head coach Jess Thorup says expectations are already high for the second half of the Danish Superliga season, as he oversees his players returning to training this week.
The FCK squad were put through their paces on Monday following the winter break, and have a few weeks to prepare for the spring half of the season.
Progress in the UEFA Europa Conference League is also on the agenda. And Thorup says he is delighted with how the players have responded to their return at Number 10.
"There's a buzz here as the players return and expectations are high for the spring," says Thorup.
"We want to be razor sharp when we meet OB on 20 February, and it is clear to see that players have done their homework (over Christmas).
"This spring we are fully focused on winning the championship and delivering exciting football. The goal at FCK is always to win titles and deliver unforgettable European evenings in Europe. And it is no different this spring where we look forward to competing in the Conference League last-16."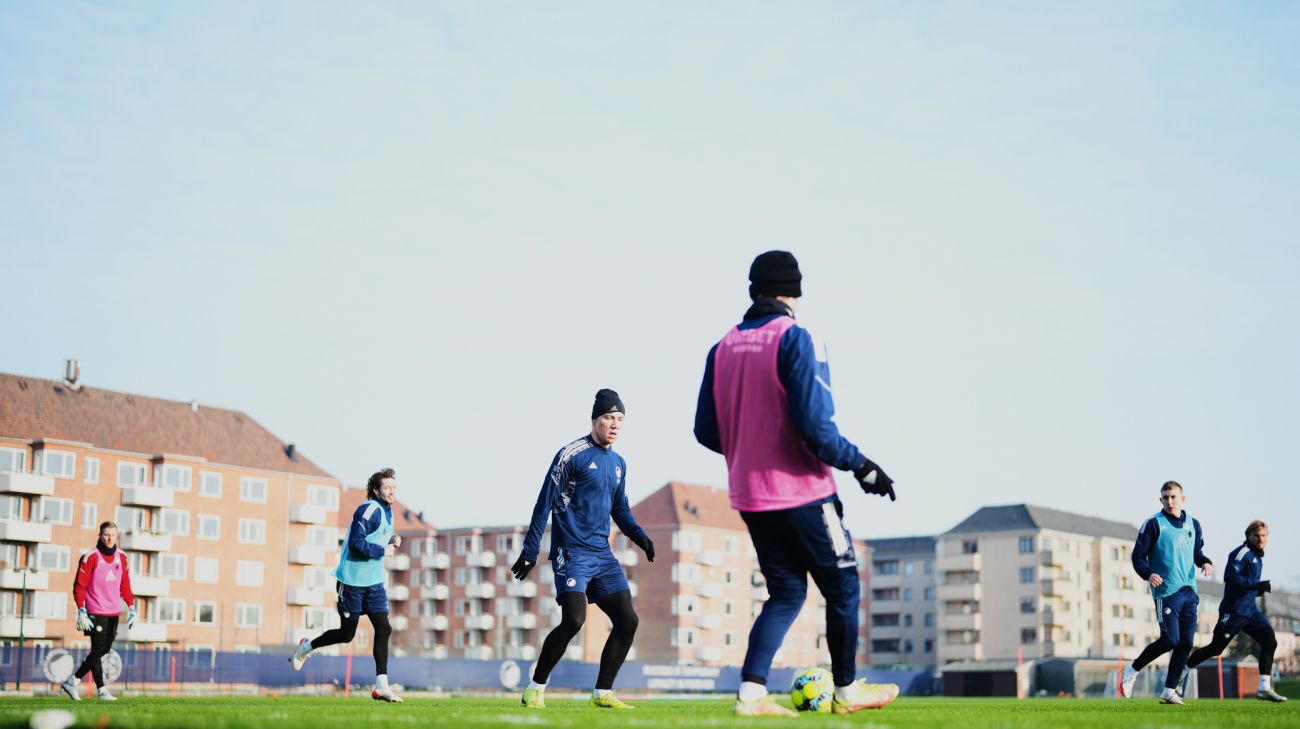 Development of playing style
While the core goal is to win the championship and go far in Europe, the focus is also on developing the team's performances on the field.
"We will also work hard to further develop our playing style," says Thorup. "We have to play attacking and entertaining football that excites Copenhageners and makes even more people want to come to Parken.
"We have come a long way in terms of dominating our matches from the start, but we are developing our expression so that we control even more games.
"In the autumn we were the team that scored the most goals and conceded the fewest, so we are on our way. But we have to get even better in two areas: when we hit our top level, we are fantastic, but we have to hit it more often.
"Second, we need to raise our bottom line by becoming even more compact as a team.
"If we sort these two factors out this spring then I'm sure we'll reach our goal."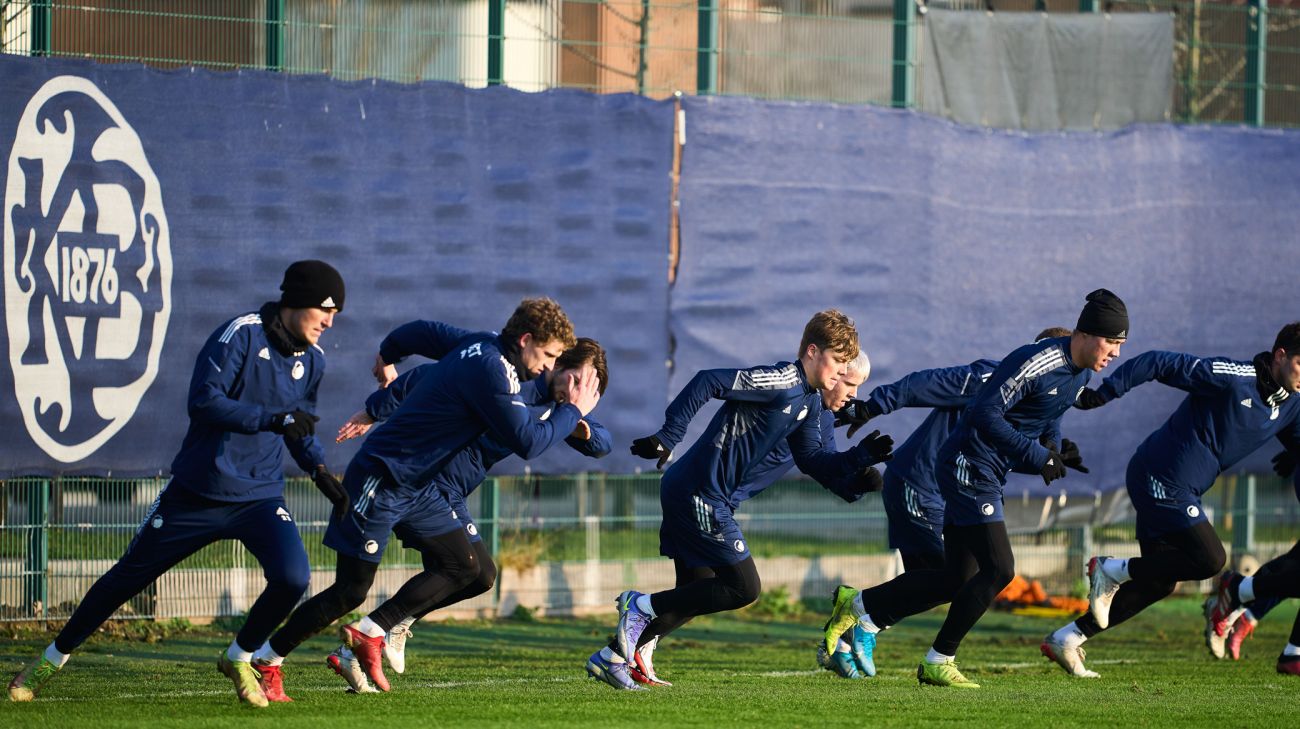 A strong and dynamic squad
Thorup also expressed his delight at seeing a strengthened group of players return to the training ground.
"I know that there is a great focus on the transfer window right now, and I know that we, with PC at the forefront, have some clear goals there. But my job is to keep the focus on the squad and the players we have," says the head coach.
"I see a strong and dynamic squad, and it is a pleasure to have a player like Rasmus Falk back in full swing. Players like Nicolai Boilesen, Peter Ankersen and Kevin Diks are also in a much better place than in the latter part of the autumn, where several of them played without being 100 percent. What's more, Jens Stage and Lukas Lerager are also over their minor injuries.
"Now everyone can begin building to give their maximum again, and at the same time, our talented young players have gained a lot of experience from the opportunities they were given this autumn. They are now ready to show that they can also contribute this spring.
"Therefore, we have a strong squad with lots of competition for places. It provides us with a good intensity, which I think we have already seen on the training ground.
Dealing with Covid-19
The return to training for the team is, as with the rest of society, inevitably impacted by the coronavirus situation in Denmark. But Thorup is looking ahead with confidence.
"We're handling the Covid-19 situation with the extensive experience that we have gained," he says. "This experience means that we can maintain training to a high quality."
First friendly on 19 January
FCK's first training match is scheduled for Wednesday 19 January against B.93, while Thorup's troops will also face FC Helsingør and FC Flora before the trip to Portugal for the winter training camp.