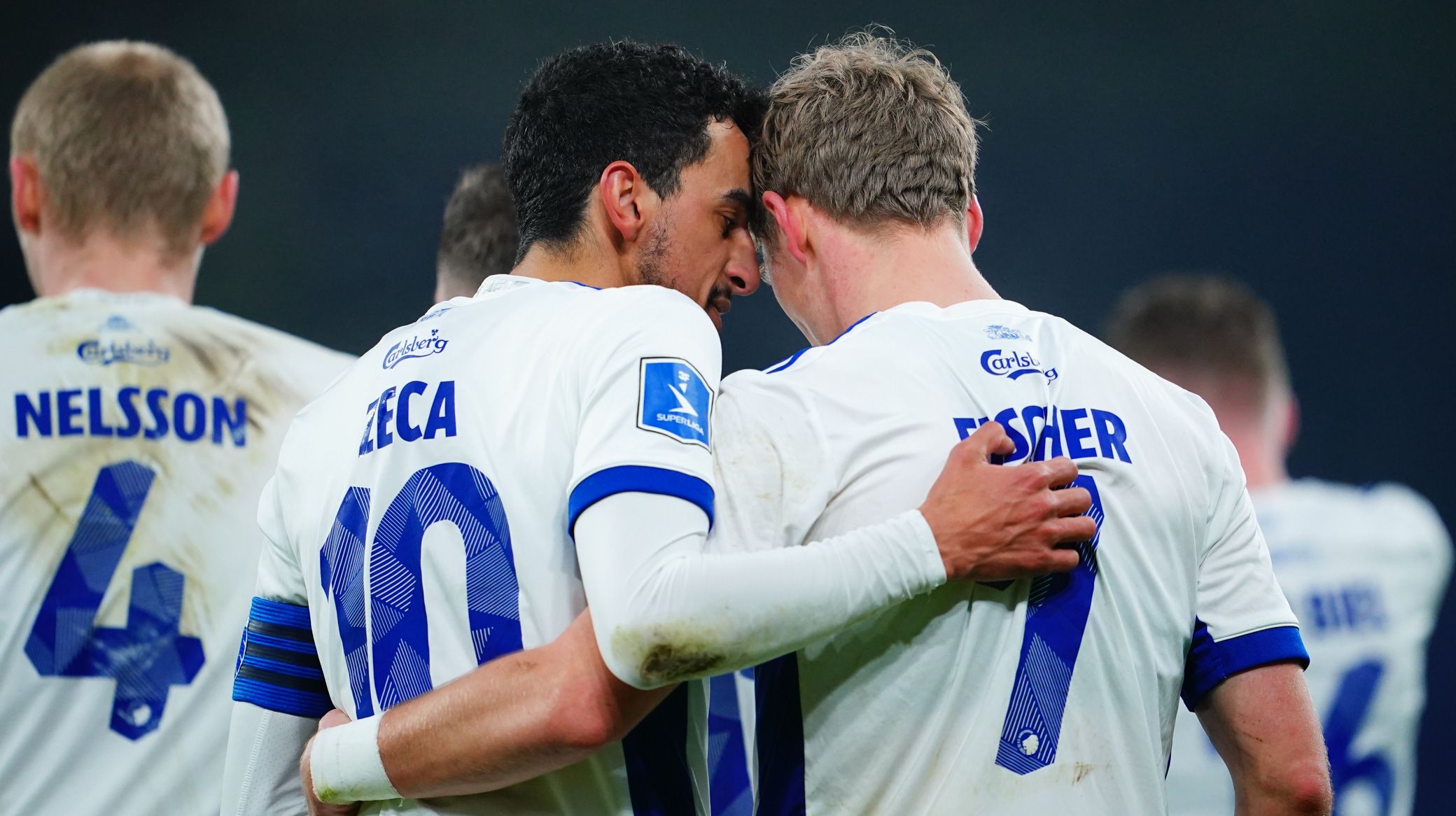 Lars Rønbøg, Getty Images
Thorup: We had to fight hard for the win
04/03 2021 13:16
F.C. Copenhagen head coach Jess Thorup was all praise for his players after their late 2-1 win over VB on Wednesday.
Mohamed Daramy's low shot four minutes from time earned the Lions victory and extended their unbeaten start to the spring half of the season.
"I was really very happy when I came down to the locker room to speak to the players after the match," Thorup said.
"I am OK with our performance before the break, although I would have liked to have had one more goal, because we were prepared for Vejle to improve after half time, as they have done in other matches this season.
"But I am not 100 per cent satisfied with our performance in the second half, where we lost control of the game and chased them a lot. We would rather play our own game where we have the majority of the ball, but the players do what they can.
"Towards the end we put on more pressure and again it was our substitutes who made a difference. I had considered starting Daramy but he has just returned from an injury, so I told him yesterday that he could come in and decide the game in the second half.
"Even though we are not where we want to be purely in terms of play, and we had to fight hard for three points, the most important thing in a match like this is that we got those points. We will enjoy the victory tonight, and then it's time to go home and prepare for Sunday's derby.
"Both Brøndby and FC Midtjylland are a bit ahead of us, and I don't want to talk about titles at all right now. We can start by beating Brøndby on Sunday, and then we have to take it from there."