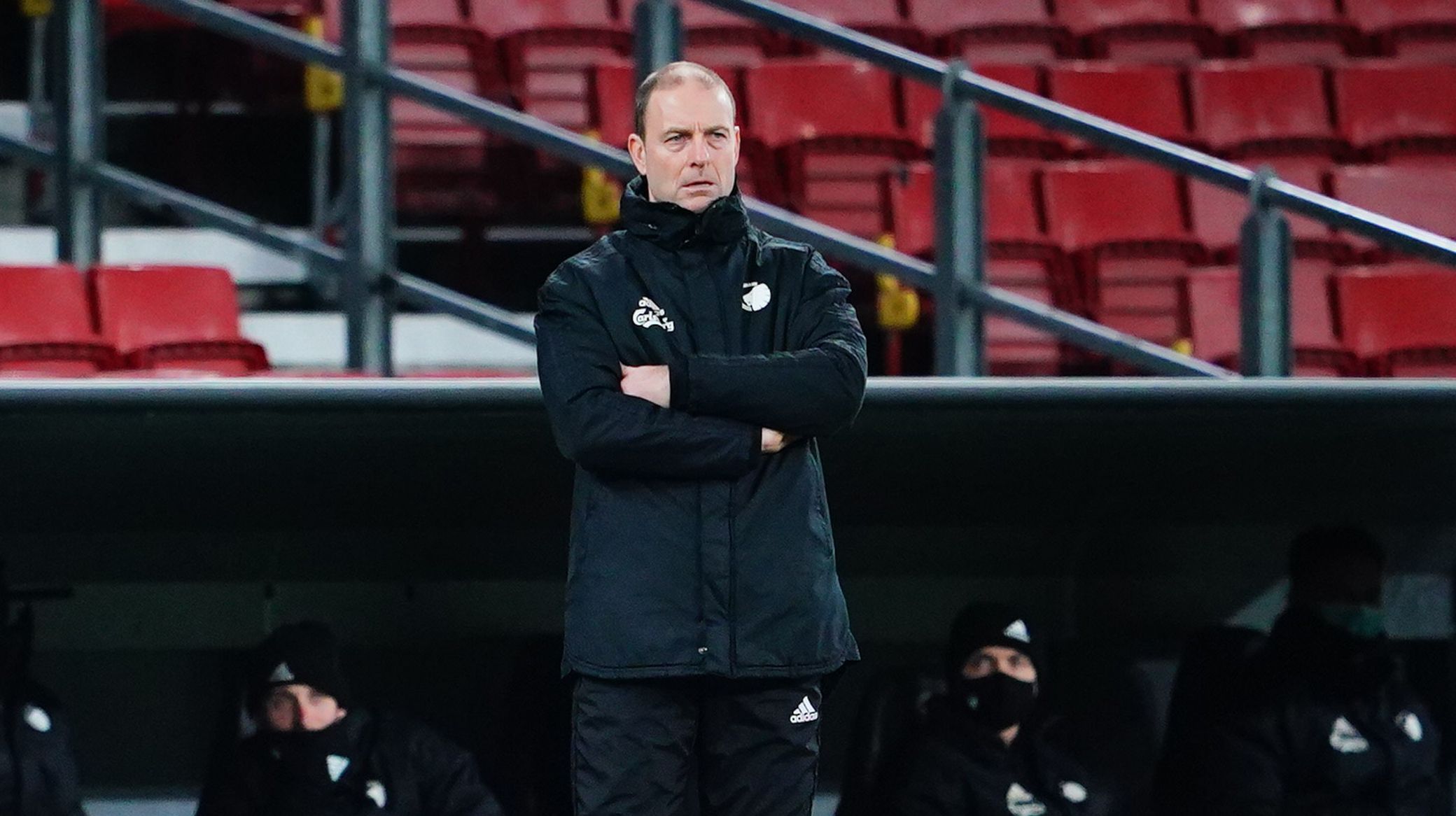 Lars Rønbøg, Getty Images
Thorup: We didn't deliver
23/04 2021 12:14
F.C. Copenhagen head coach Jess Thorup expressed his disappointment after the 4-1 defeat to FC Midtjylland on Thursday evening.
"With a win, we still had a chance to compete for top spot in the league, but we weren't alive at all today," Thorup said.
"Our last two matches against Midtjylland in the cup and the Superliga were otherwise close, so with that backdrop it's disappointing to lose. Especially the way we lost, because you can always lose football matches, but it was not nice to see the way it happened today.
"We lost to a team that is better than us across a wide range of parameters. They are always one step ahead in thought and action, and their win was fully deserved.
"The responsibility is ultimately mine, so I have to look inwards and evaluate whether we should have done something else before and during the match. We brought a lot of power into the team to match their physicality, but we did not succeed today.
"Everyone is of course deeply disappointed now, but we have to go home and get over this match, so we are ready for AGF on Sunday. We also still have AGF, Brøndby and Midtjylland at home, so we won't lie down and won't give up. "
"There are still six games left, but it is clear that we have to perform completely differently than we did tonight."