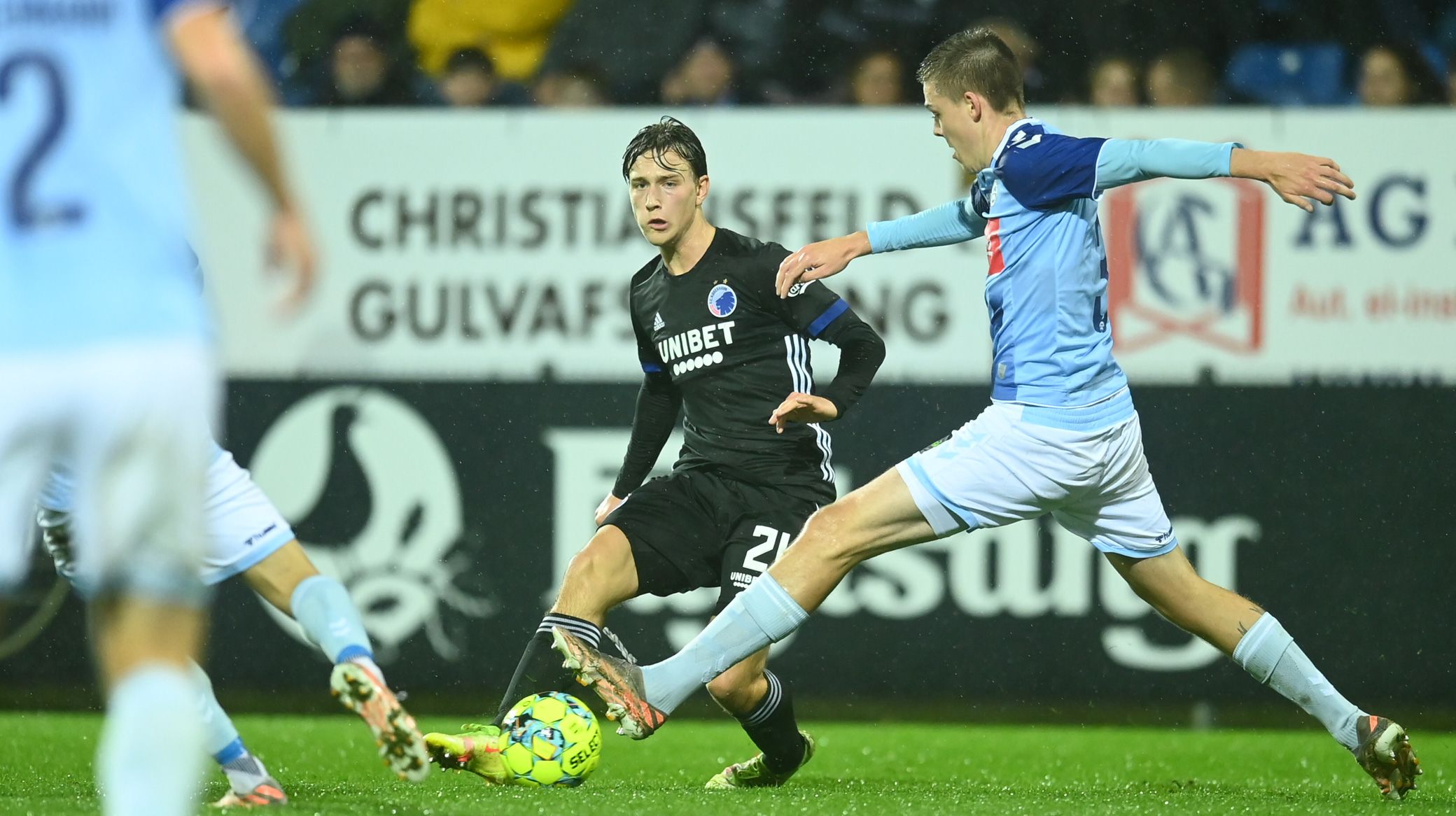 Jan Christensen, Getty Images
Thorup: We deserved the victory
18/10 2021 10:52
F.C. Copenhagen head coach Jess Thorup says the players deserved to beat SønderjyskE on Sunday but admits they should have been more clinical.
The Lions drew 1-1 at SønderjyskE but could have claimed the win had Jonas Wind not skied a penalty with five minutes remaining.
"We did not create enough before the break and they were dangerous on several conversions," says Thorup.
"That's because we gave too much away and didn't defensively stand up to them. But we got to talk about it during the break and corrected some things.
"I satisfied with most of the second half, where we put good pressure on them, but it is of course a pity that we didn't get the victory. You always hope for the win when you get a penalty like that, but of course the ball still has to be kicked in goal.
"I think we deserved the victory and I will never be satisfied with a draw."
Thorup brought Ísak Bergmann Jóhannesson into the midfield to partner Lukas Lerager in the absence of club captain Carlos Zeca.
And Thorup thinks the Icelander fared well.
"The new set-up in the middle worked well, and Ísak played an excellent match, although he also got an early yellow card," says Thorup.
"We have a lot of new people playing in these positions, and we know that it always takes time to build new relationships."
Next up for FCK is Thursday's UEFA Europa Conference League tie with PAOK in Parken.
And Thorup is hoping for a return to winning ways as soon as possible.
"We have to take the positive from the second half today, because we have an important week ahead of us with the PAOK match on Thursday and then a derby against Brøndby on Sunday," says the boss.
"It is still too early to say whether Victor (Kristiansen) and (Jens) Stage will be ready. It is of course a pity that Victor came home from the U21 national team trip with an injury, and Stage tried to train at reduced strength in recent days, but couldn't be ready for this game.
"That is why we took Elias Jelert with us at the last minute."