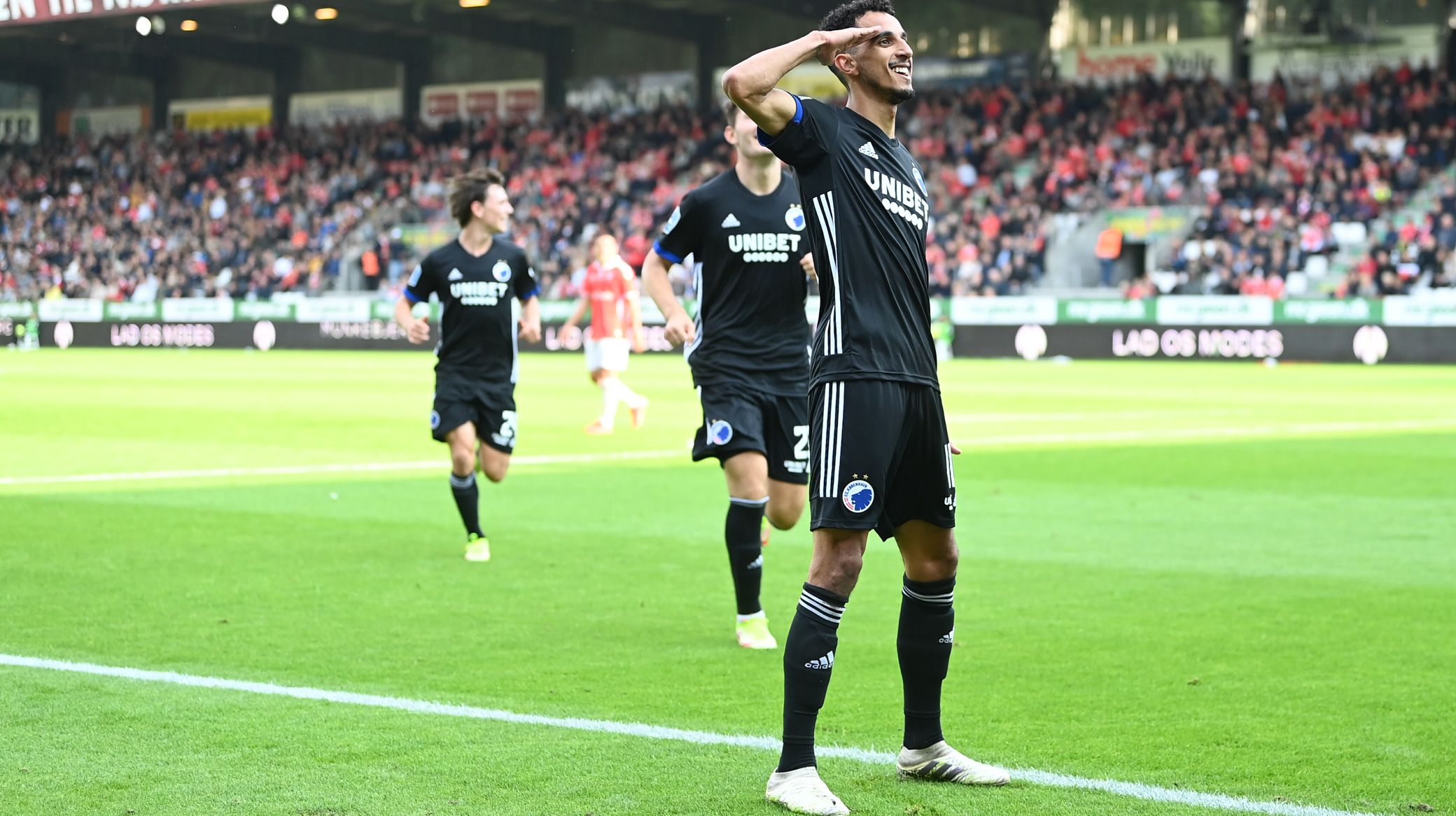 Jan Christensen, Getty Images
Thorup: Players really impressive
29/08 2021 22:17
F.C. Copenhagen head coach Jess Thorup was delighted with the display of his players that produced a 4-0 triumph over Vejle on Sunday.
FCK remain unbeaten and moved to the top of the table thanks to goals from Lukas Lerager, Pep Biel, Carlos Zeca and Jens Stage.
"We have really found our foundation and I am impressed with the way the players are performing," said Thorup.
"Victories also produce confidence, and the players have a lot of that at the moment. Today we controlled the match from the first minute, dominated over 90 minutes and created lots of chances. We scored some great goals, while completely keeping them away from chances.
"I'm never much to talk about those who don't play, but Mo (Daramy) and (Rasmus) Falk were and are two of the Superliga's biggest players, but there are others who stepped in today and filled the gaps with their own play. Again, it was great to see that we maintained our level, even though we switched around a lot in the second half.
"Football is a team sport, and this squad is really showing that at the moment. It started in the spring during the championship round of the Superliga. We are here after seven victories in a row and are also ready for European group games.
"Of course, I hope that we can regain that momentum after the international break, because we have come a long way with this team, but we can still build."
Next up for FCK is a trip to Randers after the international break before the Lions' first UEFA Europa Conference League group game against Slovan Bratislava on Thursday 16 September.
As for the next home game in Parken, that is scheduled for 8pm on Sunday 19 September against defending champions FC Midtjylland.