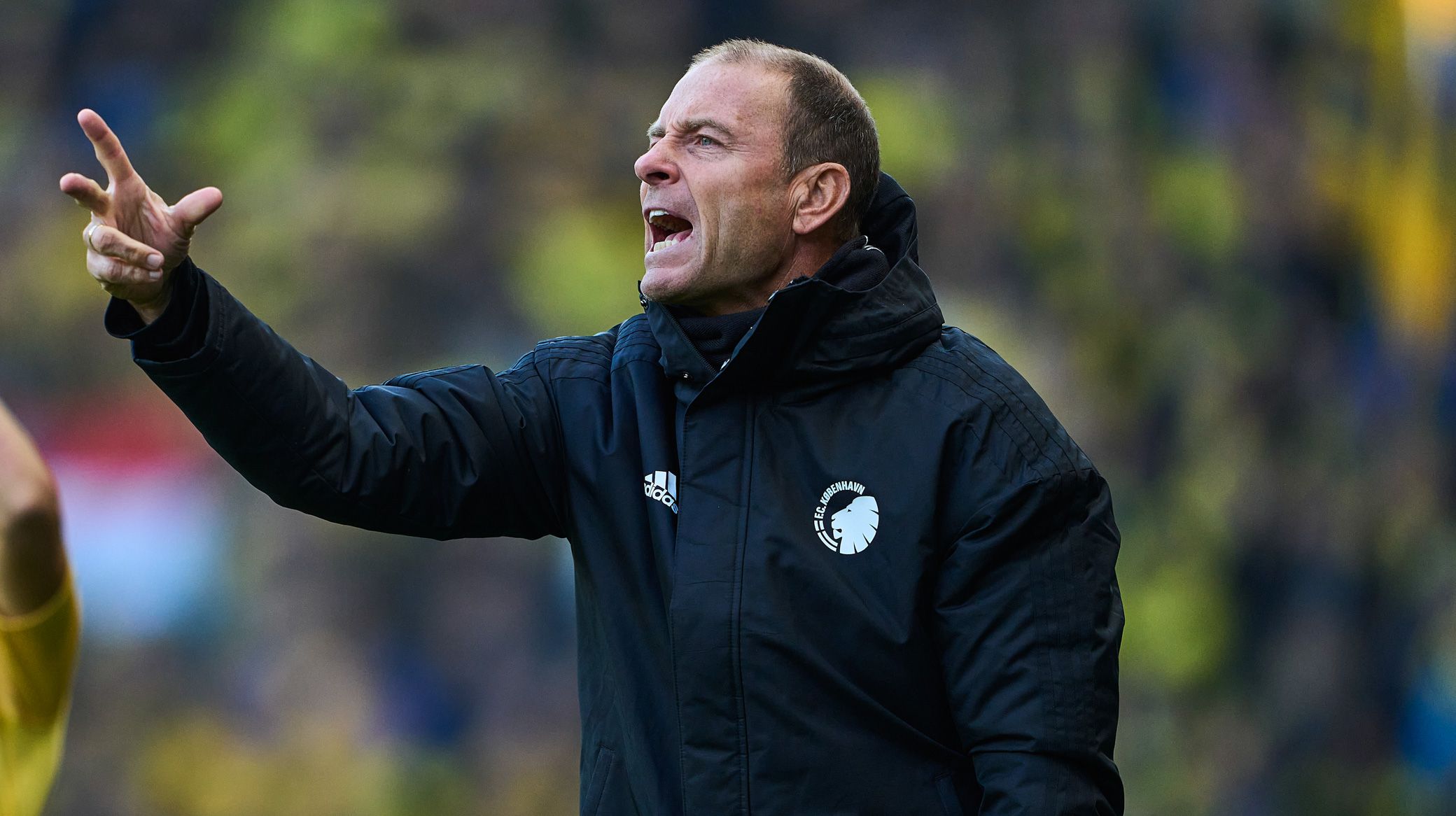 Lars Rønbøg, Getty Images
Thorup: Our performance didn't deliver
25/10 2021 10:48
F.C. Copenhagen head coach Jess Thorup says the performance in Sunday's 2-1 loss to Brøndby wasn't enough to deserve a point.
Jonas Wind scored in the second half to halve the deficit but the Lions could not claw back two goals.
"We do not deliver at all the performance we had hoped for, and especially not in the first half, where we made too many mistakes," says Thorup.
"One can make mistakes but the way we do it today is not acceptable. In the second half it got a little better, we tried to fight back and also reduce the deficit, but the performance was still not good enough.
"We have to look inwards. I have to be the first to do that, because that is my responsibility. We did not do what we were supposed to do today, and we simply must be aware of that. Especially in such a match that means so much to so many."
FCK remain second in the Superliga table and must now turn attention to a home clash with Vejle on Sunday.
"After our matches against Viborg and SønderjyskE, we could argue that we were close to securing victories, but we can't talk like that today," add Thorup.
"It was neither fine margins nor last-minute decisions, because we were always at the back foot in the match, and therefore Brøndby deserved the win.
"Now we have a whole week without midweek matches, and it is probably very good for us that we can work some things through on the training ground before the next game."