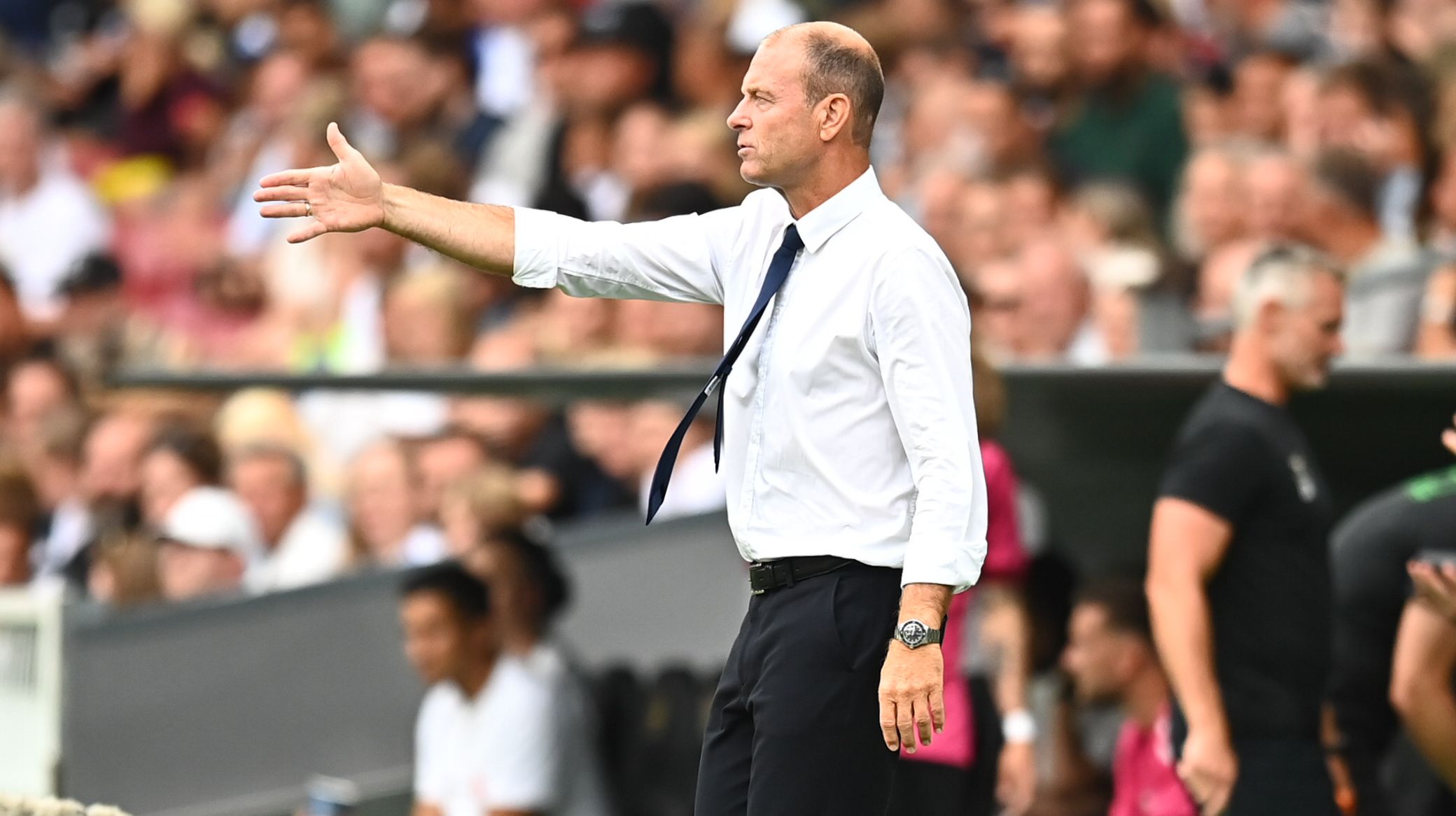 Jan Christensen, Getty Images
Thorup: Focus firmly on Silkeborg
02/09 2022 12:35
F.C. Copenhagen head coach Jes Thorup says the Lions are ready to face Silkeborg in Parken on Friday evening, and is delighted to have secured the services of Andreas Cornelius and Christian Sørensen on transfer deadline day.
FCK host Silkeborg at 7pm tonight and you can still buy F.C. Copenhagen tickets for the game.
Reflecting on a busy final few days of the transfer window, Thorup says: "It has been really good to get those two into the squad.
"They are two mature players who arrive with lots of quality and experience and who will definitely help us - both in the short and long term. It can be from the start tonight or during the game, where they can come in and contribute.
"It is clearly a strengthening of our squad, because they suit our desire to play dominant and intensive football very well. They also have some top attributes which are different from those we had previously.
"I think we have a really strong squad for the challenges that await us."
The Lions head into Friday's fixture having lost 3-1 at FC Nordsjælland at the weekend, while next week they play Dortmund in the UEFA Champions League.
And Thorup wants to see a different display from Farum on Sunday.
"I expect to see a different performance from our side. Everyone in and around the team has a responsibility to make that happen," he adds.
"I want to see a team that starts with fresh energy and takes control of the game from start to finish. It requires everyone to bring intensity and concentration into all aspects of the game.
"And it doesn't matter whether we or Silkeborg have the ball, because they will inevitably have that in parts of the game.
"Everyone can see that we have fluctuated too much in our Superliga performances. We must rectify that and there is only one place to start, and that is with a strong performance tonight.
"That's why tonight has been our full focus, and we're looking forward to a great atmosphere in Parken."