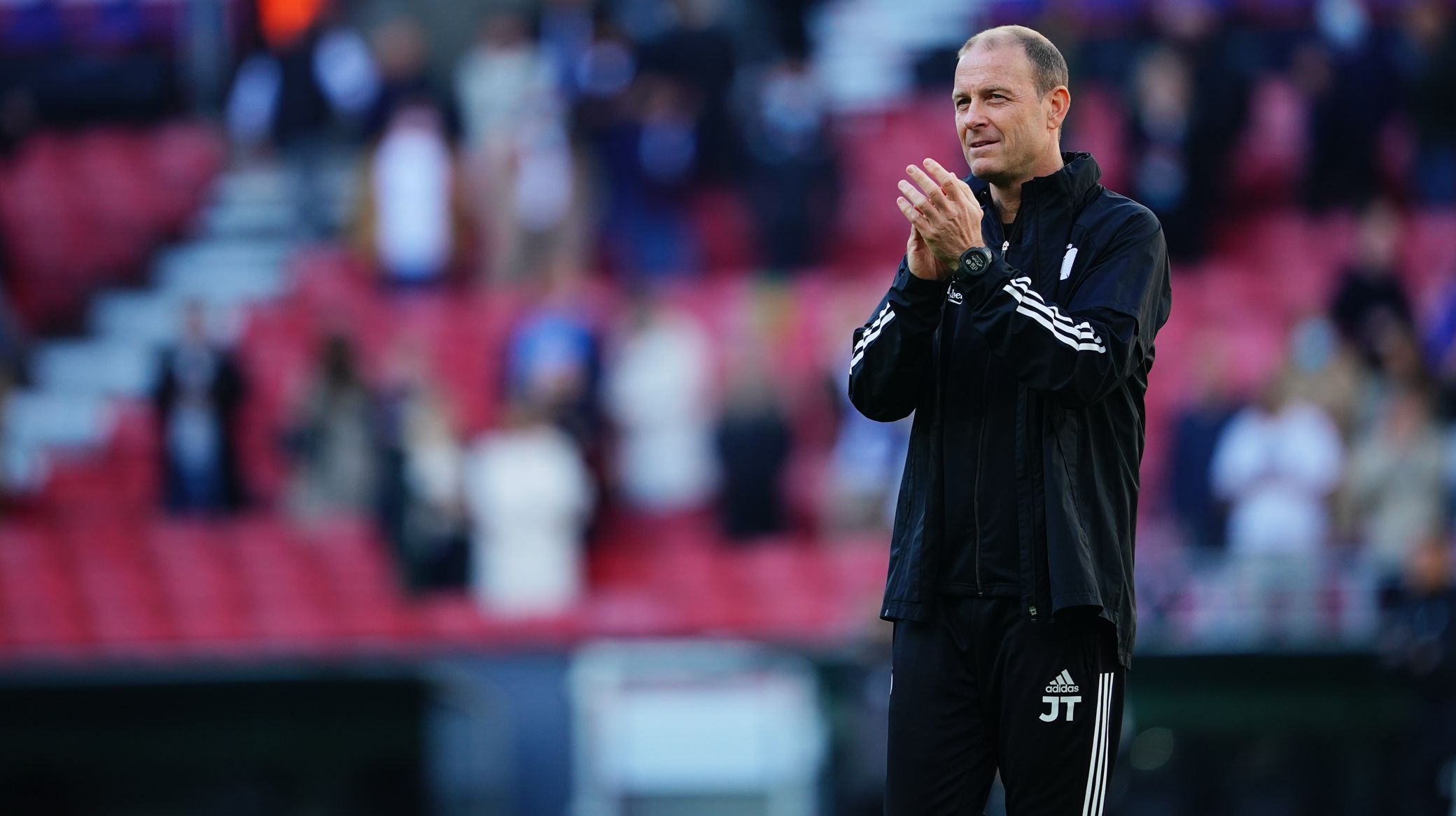 Lars Rønbøg, Getty Images
Thorup: Fantastic to beat Brøndby in front of fans
16/05 2021 19:13
F.C. Copenhagen head coach Jess Thorup spoke of his delight after the Lions beat Brøndby 2-1 in Sunday's derby in front of almost 11,000 supporters.
Parken Stadium was a cauldron of noise as an Andreas Maxsø own goal and Jonas Wind's penalty earned FCK victory in the 3F Superliga clash.
"Two derby victories in a row! It is fantastic, because it means so much to everyone in and around the club, and then to do it in Parken!" Thorup said.
"It is great for Danish football that this is possible again.
"I thought we played excellent football for much of the game today. We have found a key to our pressing game and we sat hard on them in the beginning and at the same time were really good at playing in between the lines and creating chances.
"We controlled the match well, both with and without the ball, just as we did on Monday, so in many ways we are going in the right direction at the moment. But the goal is not to have possession, it is to use it as a means to create chances, and we can do even better. Today it would have been great to get a third goal, so we could have closed the match out earlier."
The win keeps FCK third in the table with two games remaining – against FC Midtjylland and Randers.
And Thorup is keen to deliver further improvements before the end of the season.
"We still have to work with our defensive play but I also saw signs of progress today, where Mathias Zanka really played up to his high standard and lifted the whole team with his performance both with and without the ball," Thorup added.
"But even though there are many positive signs, we are still only third (in the table) and that is not satisfactory for us. But we still have two games left, which we will do everything to go out and win, and so we have to see how far we can go. We know we are dependent on other results, but it looks like anything can happen in this Superliga.
"I'm looking forward to Wednesday night (against FCM), when we will once again play on this excellent pitch in front of all our own fans."