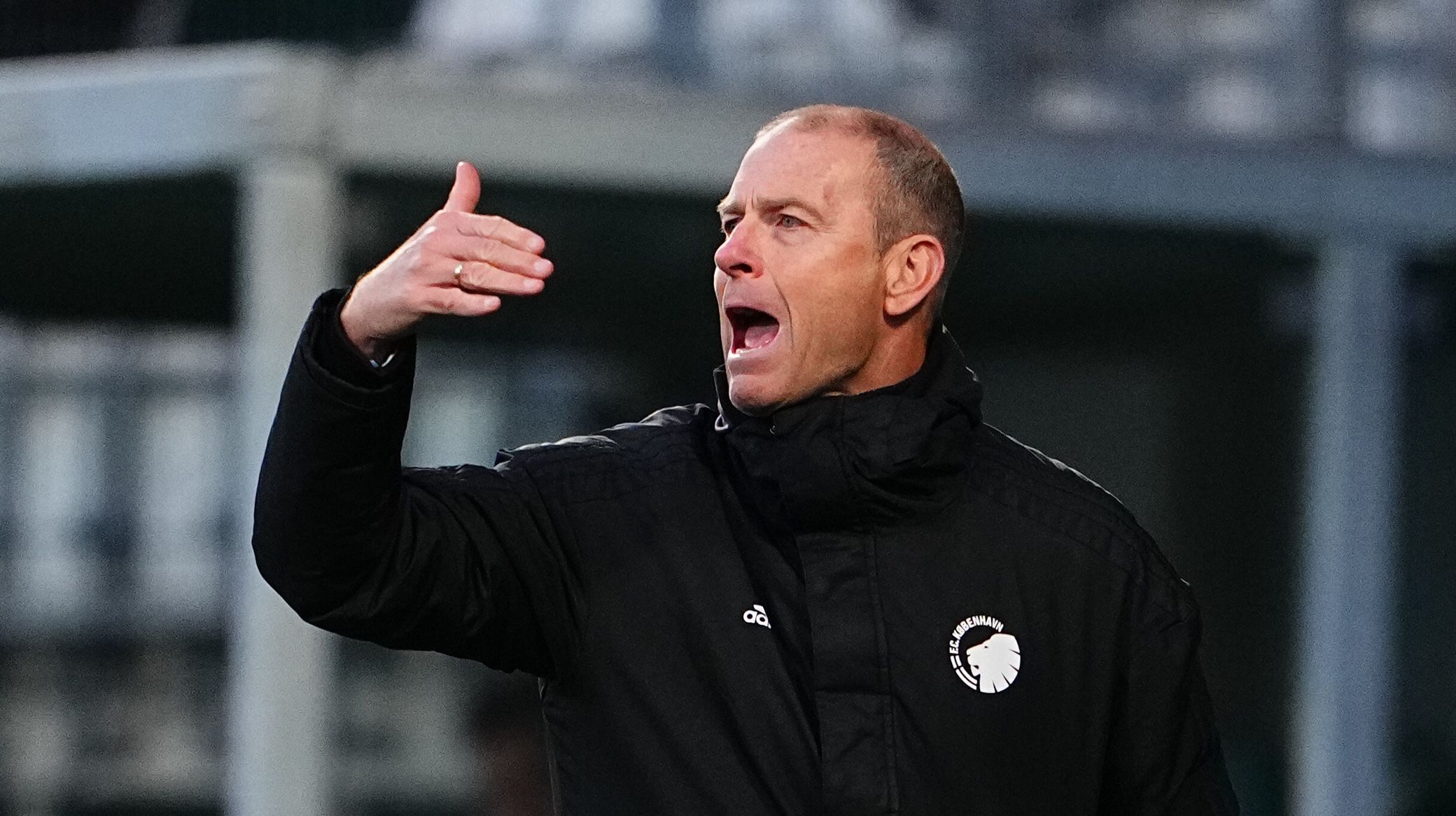 Lars Rønbøg, Getty Images
Thorup: Everyone makes a difference
28/02 2022 09:04
F.C. Copenhagen head coach Jess Thorup says he was delighted with the commitment the Lions players showed in the 2-0 victory at Viborg on Sunday.
Goals from Denis Vavro and Nicolai Jørgensen secured three points for FCK and maintains the 100 percent start to the spring half of the Danish Superliga season.
"It was great to get another victory and a clean sheet," says Thorup.
"Our first half was really good, where we were in firm control of the match, and we looked strong with the ball and maybe just needed to create to a few more chances. But in terms of play, it was a step up from last Sunday against OB.
"The second half was more of a fight than a good game, but we also mastered that, and if you look at the chance stats, we created plenty of opportunities.
"Viborg had many set pieces but we restricted them to a few big chances, and you could see how everyone fought hard to get these three points."
Khouma Babacar started up top for FCK on Sunday before being replaced by Jørgensen, while Roony Bardghji and Paul Mukairu were also withdrawn after their efforts on the flanks.
And Thorup is pleased he has the squad depth to make such changes.
"Just like last Sunday, today we had people coming in from the bench and making a difference," says Thorup.
"Babacar came on and scored (last weekend) and today it was Nicolai who helped with the hold-up play. And Vavro, who played strong last time, was also the focus point today with his great free kick, so it was the two returning players who scored the goals.
"It was also great to see Rasmus Falk get 90 minutes, and especially in the first half he took the ball well, and Kevin Diks also got going again and got the last 10 minutes.
"Both Babacar or Nicolai lack that last bit of form and can't go at full steam for 90 minutes, so therefore we look from match to match on who should play. But it is important that the other is ready on the bench to come on and make a difference.
"But as I said, I think it was a step up, and if we can continue like this and still win, then it really starts to look like something positive."
Next up for FCK is a clash with Randers FC in Parken on Friday 4 March. After which the Lions begin preparations for the UEFA Europa Conference League last-16 clash with PSV.