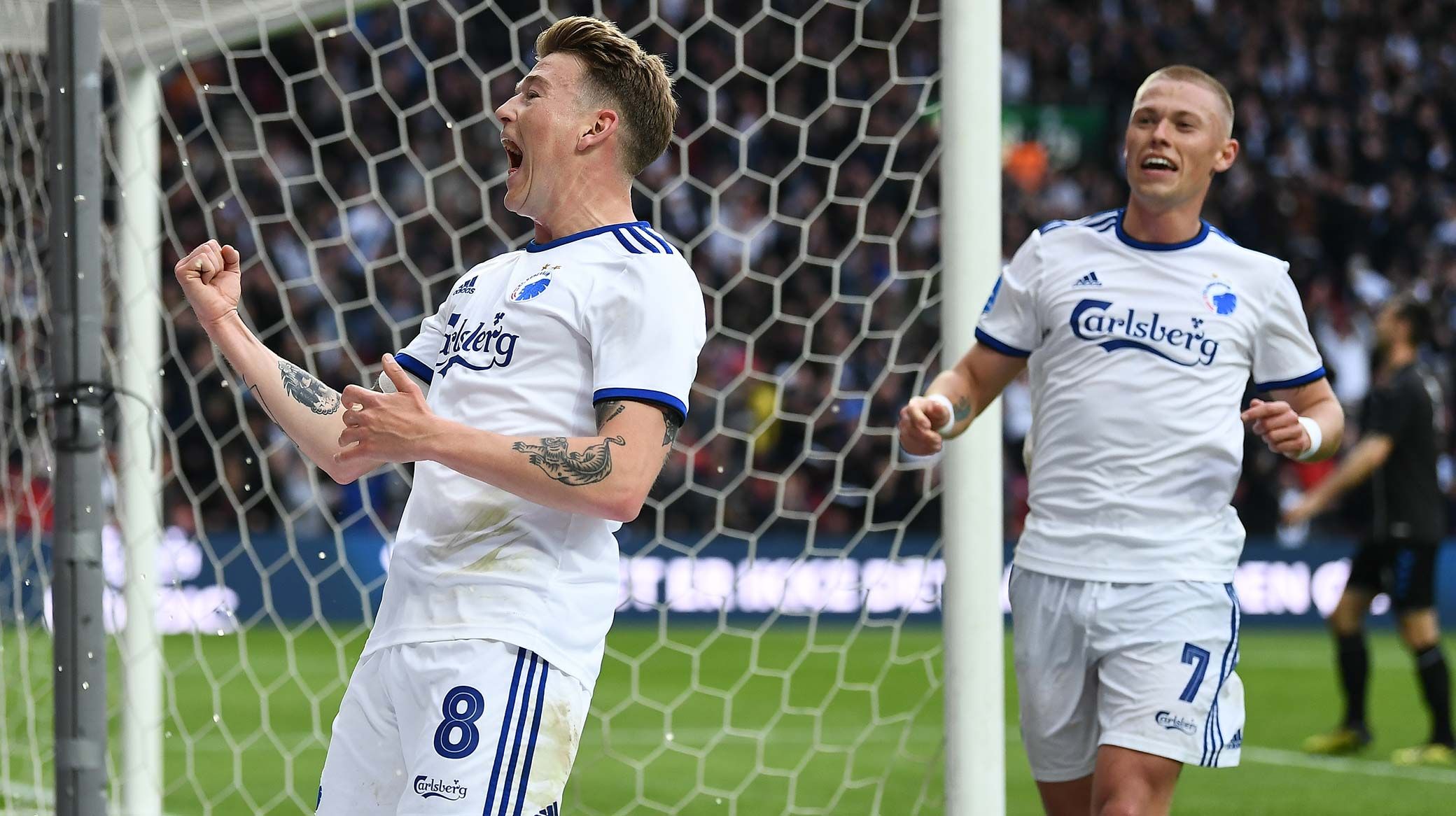 Lars Rønbøg, Getty Images
Thomsen: We have to control TNS game
31/07 2019 11:51
FC Copenhagen's Nicolaj Thomsen is expecting a tough defensive performance from The New Saints tonight's UEFA Champions League second qualifying round second leg.
But the FCK player is adamant the Lions can control the game and see out victory in Telia Parken.
"Tonight I imagine TNS will be patient and hope for some mistakes where they might catch us on the counter," he said.
"But otherwise it will be a fight we have to go out and control. We just have to play freely and enjoy playing on a good pitch that fits our game better than the dry artificial grass over there. Of course we have to take advantage of that."
Thomsen earned 10 minutes in the weekend's 2-0 win over AC Horsens after recovering from injury.
"It was nice just to come on and catch the last 10 minutes last Saturday, because I felt like I was finally back," he added.
"I know what it's all about and I know my body enough to know that it takes time to recover. A ten-day period before I'm ready again. But I'm fit and ready now, and it was nice to have a few minutes on Saturday."
Thomsen was also in the squad for the first match against The New Saints last week, but watched the entire game from the bench.
You can still buy tickets for the game tonight online.