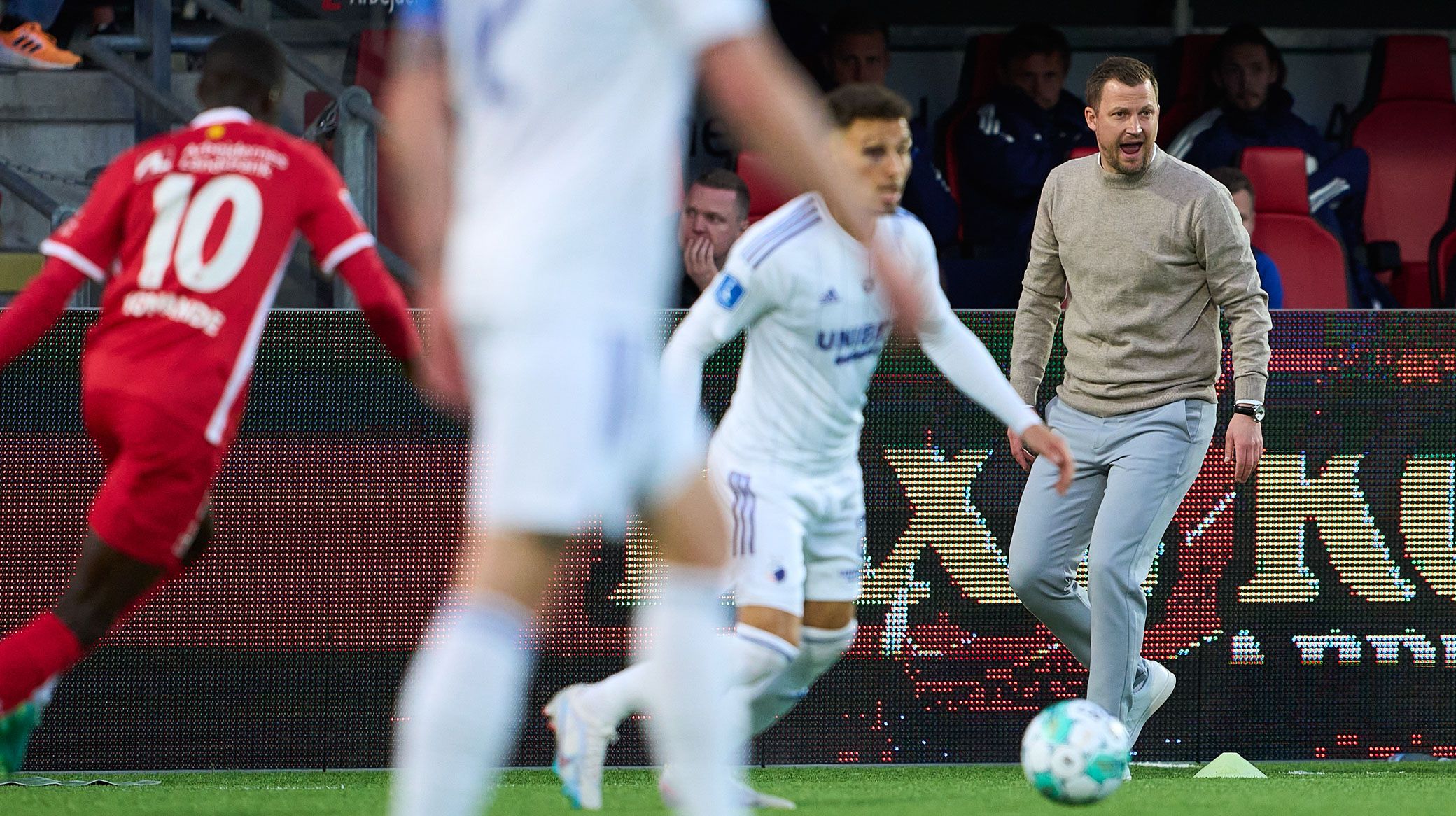 Lars Rønbøg, Getty Images
'They were just better than us'
08/05 2023 22:33
F.C. Copenhagen head coach Jacob Neestrup gave his assessment on Monday evening following the 3-2 defeat at FC Nordsjælland in the Danish Superliga.
The result means FCN move ahead of FCK in the title race by one point, with four games remaining.
"It was generally a fairly even match, so I'm extremely disappointed to be here without a point, but in the end I can't object to Nordsjælland winning, because their sharpness was the difference today," said Neestrup.
"After we reduced the lead to 2-1 in the second half we put a lot of pressure on them, but we struggled with it. However, I am not as critical today as I have been in some of our previous performances, but we definitely had our eyes on something more today.
"There are parts of the game we can be satisfied with, but I am primarily frustrated about the way we conceded three goals, because we should have been alert to all those situations in the build-up.
"We also weren't good enough when taking care of our opportunities, when we caught them off balance. We didn't set up our attack as well as we did on Thursday, and, as I said, they were just better than us in the decisive situations today."
Next up is a trip to Brøndby for the derby on Sunday. And Neestrup says he's seeking a response from his players.
"With Kevin Diks and Denis Vavro suspended on Sunday, it will of course be a big challenge to go to Brøndby, but we have to face it," added the boss.
"We have received a lot of praise for our many good performances across the season, and so we have to stand together now – the players, myself and the staff, and deal with this period. There are still four games left, and although we can no longer decide the title it ourselves, we still have a fair chance of finishing first."